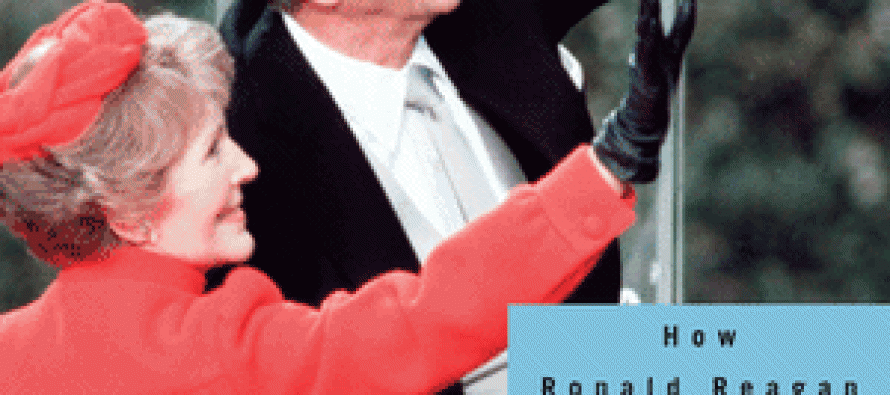 I've been watching political campaigns since Barry Goldwater vs. the Ogre LBJ in 1964. And this just doesn't seem right to me. Roll Call reports on how a victory in the Top Two primary by Assemblyman Tim Donnelly over Neel Kashkari supposedly would bring out Democrats enraged by Donnelly's anti-immigrant stance:
How the California Governor's Race May Be a Boon for House Democrats
"'It would be a [expletive deleted — Roll Call and the Kashkari campaign apparently are trying to attract the 'aging hippie' demographic by pushing 'Woodstock' profanity nostalgia] disaster,' said Jason Roe, a San Diego-based consultant who has worked with numerous congressional campaigns and whose firm is consulting for Kashkari."
Actually, as I've been noting, led by the ever-savvy Gov. Jerry Brown, Democrats are running a "Morning in California" campaign touting how wise they have been in bringing prosperity back to California. It's similar to Ronald Reagan's 1984 "Morning in America" campaign, which led him to a landslide victory, winning 49 states, losing only opponent Walter Mondale's home state of Minnesota and Washington, D.C., the center of the bureaucratic Godzilla that crushes all our freedoms.
Perez campaign
Let's check another race.
Here's former Speaker John Perez, from the front page of his website for his race for controller:
"Our campaign is up on the air! This ad talks about how we've worked together to turn California's fiscal picture around, and what I want to do as Controller to keep our recovery going strong. Please watch it and share it with your friends and networks!
"California's economy is making a comeback, because our industries are innovating, our workers are producing and we've made sound policy decisions at the state level. I'm running for State Controller because sound financial stewardship remains essential to keeping our economy on track and to ensuring opportunity for middle-class families.
"I've spent my career fighting to promote opportunity and move California forward. As Speaker of the Assembly, I've worked hard to bring our state budget back in balance, promote California businesses and workers, tackle pension abuses, reinvest in our classrooms and make college more affordable for all Californians.
"Working together, we can continue to make the sound decisions that are best for our great state, and I hope to earn your support!"
See — or hear — anything about immigration there? Nope.
Yee campaign
Here's opponent Betty Yee, also a Democrat and currently a member of the Board of Equalization, from the front page of her website:
"Welcome, and thank you for visiting my website.
"I am running for State Controller because I know strong financial leadership is critical to California's fiscal health. It is essential to the responsiveness and effectiveness of government in delivering for the people of California.
"To the position of Controller serving as your Chief Fiscal Officer, I bring 30 years of public service experience, specializing in state and local finance and tax policy. I have earned the respect as a problem-solver of complex policy issues and have an established record of toughness, fairness, and integrity.
"Californians deserve and expect their government to be committed to the highest standards of transparency and accountability. I uphold these standards, understanding that the public's trust and confidence of their government is paramount.
"I have had the wonderful privilege of representing the 9 million Californians in the First District of the State Board of Equalization, home to many of the vibrant industries of California's economy: biotechnology, health care, high-tech, finance, agriculture, tourism, and more.
"As a native Californian serving in these challenging economic times, I still believe California is a place of expanding opportunities through investment in and support of public education, physical infrastructure, innovation and research, and entrepreneurship.
"To serve as your next State Controller would be an honor."
Same thing: Nothing on immigration. Why stir up people on a "wedge issue," as we call them in California, if you don't have to?
The Arnold Factor
Every election is different. But this year, in addition to all their other problems, Republicans in California will have difficulty using their usual strong suit: calling for economic growth. True, growth here is slower than in Texas and other states. But comparison to 2010 is what matters.
In that, Republicans still are suffering from the disastrous governorship of Arnold Schwarzenegger, who had an "R" next to his name, but governed as a wild-spending, tax-increasing, budget-busting Democrat. It'll take another decade before voters forget that. Assuming there's even still a GOP in 2024.
---
---
Related Articles
Sen. Kamala Harris, 53, isn't the only relatively young California Democrat who's seen as a potential fresh-faced alternative to Massachusetts
April 21, 2013 By John Seiler All California's anti-energy activism might take a toll this summer with potential blackouts like
The California progressive movement's summer of discontent continues, with anger still on display over the abrupt withdrawal of a single-payer