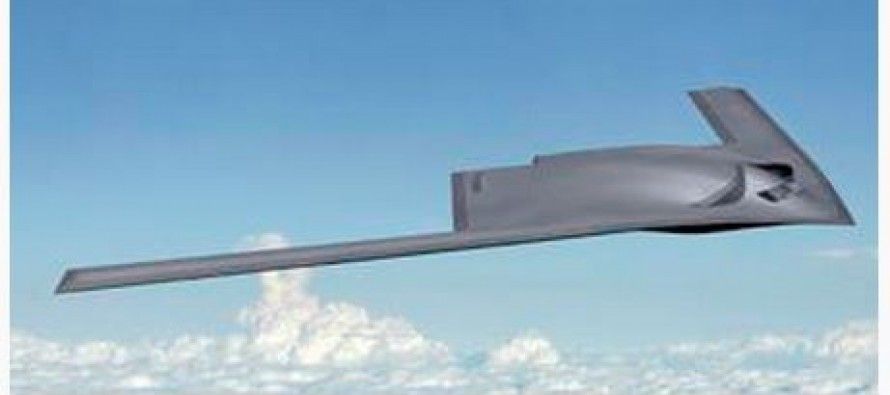 An Air Force request for proposal (RFP) for the next generation stealth bomber is about to hit the street. The contract is worth an estimated $55 billion.
Aerospace giants Lockheed Martin Corp. and Northrop Grumman – both of which have a major presence here in California – are in a dog fight for the federal contract. Lockheed Martin is teaming up with Boeing, which also has major operations in the Golden State.
However, the Legislature last week voted to grant Lockheed Martin a $420 million tax break to sweeten its bid to build 80 to 100 of the state-of-the-art long-range bombers.
"This tax credit is exactly what the aerospace industry needs to remain competitive for the next decade," said Assemblyman Steve Fox, D-Palmdale, author of Assembly Bill 2389, which created the Aerospace Industry Tax Credit.
But Northrop Grumman, which was headquartered in Los Angeles until 2011 (when it moved to Northern Virginia), which remains the Golden State's largest aerospace employer, strenuously disagreed with Fox.
The defense contractor said it was "extremely disappointed" the legislation fast-tracked by Fox and his fellow lawmakers to Gov. Jerry Brown's desk – "a jam job," Senate Appropriations Committee chairman Kevin de Leon, D-Los Angeles, criticized –  "favors only one aerospace company."
Fox maintains the Legislature's $420 million tax break to Lockheed Martin "will create and retain aerospace jobs in California."
Indeed, the Bethesda, Maryland-headquartered Fortune 500 company said the gift from Sacramento will result in 1,100 California jobs (provided, of course, that it outbids Lockheed Martin). Some 750 of those jobs would be created, while 350 existing California jobs would be retained.
Even without a state tax break, said Tom Vice, president of Northrop Grumman Aerospace Services, his company would create 1,500 new jobs in Palmdale if it wins the Air Force contract.
Underbid
However, it is unlikely Northrop Grumman can beat out its competition when the $420 million its rival Lockheed Martin was gifted by from Legislature enables Lockheed Martin to underbid Northrop Grumman.
Meanwhile, the Legislature has tacitly acknowledged its unwise decision to favor one aerospace company over the other. Fox and his fellow lawmakers assured Northrop Grumman they will consider a tax break for the company as soon as they return to Sacramento from their summer recess.
Lawmakers can debate the prudence of bestowing as much as $840 million in tax subsidies to two of the nation's largest aerospace companies to bid on an Air Force contract.
But all can agree that, if the state is going to award tax credits, it should not pick winners and losers among competing companies.
Expense
The proposed bomber has been criticized for its high cost, as much as $550 million per plane before the usual cost overruns. DoD Buzz.com reported in April:
"The figure refers to the estimated unit production cost of the Long-Range Strike Bomber, or LRS-B, and doesn't include research and development expenses, which are likely to be significant. [Undersecretary of the Air Force Eric] Fanning declined to specify what the latter might be, only that they wouldn't 'double' the overall cost of the plane."
So the Air Force admits the final cost could soar to $1 billion per copy.
It's possible the new bomber could be canceled in favor of keeping the aging B-2 Spirit, which first became operational in 1997. In June, the B-2 was granted funds for upgrades to keep it flying until 2058.
And in May, the even older B-52 bombers, which flew their first missions in 1957, were given their first new communications system since the 1960s.
---
---
Related Articles
NOV. 2, 2010 By JOHN SEILER Given that a couple of million Californians have left the state in the past
This is the second part in a series of articles about the radical Greenlining Institute produced by CalWatchdog and the
There are two realities with the current $11.1 billion water bond currently scheduled to appear on the November ballot