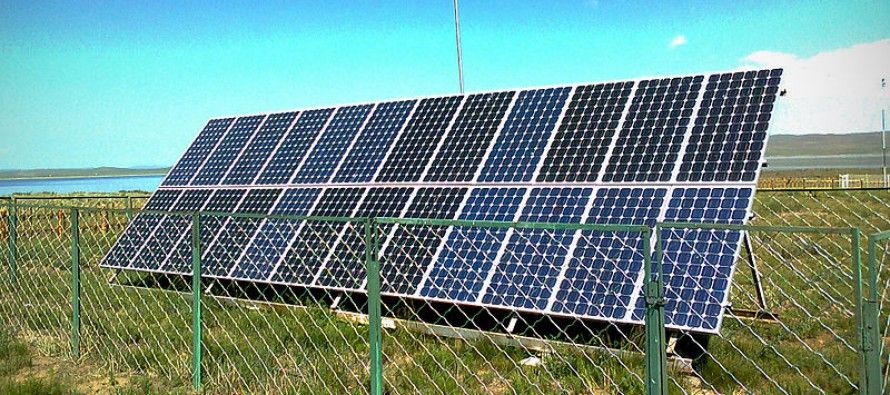 Can California be oil-free by 2050, just 36 years from now?
Yes, according to Mark Jacobson of Stanford's Precourt Institute for Energy. He says California can be oil free by 2050 with a quadruple redundant energy system of thousands of wind turbines, millions of solar panel arrays and 4,150 new solar power plants.
Jacobson is a professor of civil and environmental engineering and a senior fellow with the Stanford Woods Institute for the Environment.
The Precourt Institute has on its advisory board billionaire hedge fund manager and green energy investor Tom Steyer, Doug Kimmelman of Energy Capital Partners, Jay Precourt of Tejas Gas, Peter Higgins of Second Avenue Partners investments, Stephen Bechtel of Bechtel engineering and solar power plant construction and former Gov. Arnold Schwarzenegger.
Steyer and his wife, Kat Taylor, gave $40 million to Stanford to create the Tom Kat Center for Sustainable Energy and $7 million for the Steyer-Taylor Center for Energy Policy and Finance, both of which fund the Precourt Institute.
Energy Plan
Jacobson's energy system concept for California for 2050 is mind-boggling to many experts.  His plan calls for 30,133 off-shore wind machines mainly along the coastline, 20.3 million rooftop solar installations, 4,150 new solar power plants, and 7,320 devices powered by ocean tides and wave power.
To put this in perspective, today California only has about 11 large-scale solar power plants and five plants pending construction.  There are 13,000 wind turbines in California today.
There are about 1,008 in-state existing power plants in California and 43,142 miles of transmission lines.  Jacobson's plan would increase the number of power plants fourfold and the number of wind machines by 2.3 fold the current number to offset the unreliability of renewable energy.  According to Jacobson, a 100 percent renewable power system would pay for itself by avoiding the fuel costs of uranium and natural gas used in conventional power plants.
Land needed for transmission lines ignored
It would only take about 5 percent of California's land area to accommodate thousands of power plants, Jacobson said.  This would be about the size of San Mateo, Santa Clara, Sacramento, San Joaquin and Monterey counties combined.
If there were a corresponding fourfold increase in rights of way needed for transmission towers, that would entail about 4,183,166-acres of land, or 6,537 square miles — assuming a 200-foot wide transmission line corridor.
Assuming a conservative average cost of $1 million per acre for land acquisition, it would cost $4.183 trillion for land plus $2.091 trillion in probable property severance damages.  A total of $6.27 trillion would have to be added to build out Jacobson's power grid. And that is without considering trillions of dollars of building improvements and billions in lost property tax base.
The Jacobson study includes the land footprint of power plants and the costs of transmission of electricity, but not the land and easements needed for new transmission lines (see Table 2 page 4 here).
Renewable energy advocates contend that all that is needed to attain 100 percent market penetration is a technological breakthrough in battery storage.
But even with a battery storage technology breakthrough, existing distribution lines would have to be dotted with thousands of battery storage facilities located close to customers.
The amount of land and cost this would require also has not been addressed anywhere.
Massive environmental damages for "clean" energy
Another consideration is environmental damage. The slaughter of birds from 30,000 new wind machines, 4,150 new solar power plants, and 20.3 million rooftop solar installations would be so massive that it would be unacceptable to Californians' cultural values.
Permits from the California Coastal Commission for an ugly grid of wind machines and transmission line towers likely would be impossible.
Environmental advocates are constantly demonizing conventional power plants as "dirty" and supported by the likes of the billionaire libertarian Koch Brothers.
But there, green energy also would destroy wildlife on a massive scale and ruin California's pristine visual landscape.
---
---
Related Articles
Anthony Pignataro: Yesterday the Little Hoover Commission released a new report titled Managing for Change: Modernizing California's Water Governance. Like
The gleaming high-tech companies of San Francisco and Silicon Valley now are California's face to the world — even more
March 24, 2013 By Chris Reed As I wrote last week, the budget that Senate Democrats have embraced contains so