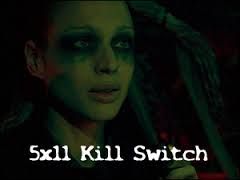 California could soon become the second state in the nation to force so-called "kill switches" into cellphones. The technology causes equipped devices to be disabled remotely, by a figurative flip of the switch. An owner might throw the kill switch if his cell was stolen. Or the government might order phones turned off.
Although the act is simple, and the reasoning behind the bill seemingly commonsensical, nationwide controversy over the proposal has flared in the Golden State. Senate Bill 962 was introduced earlier this year by state Sen. Mark Leno, D-San Francisco. At first, it was voted down; now, after a frenetic wave of lobbying, it's back.
Strange bedfellows
That doesn't mean the battle lines that have reformed around the bill are neat and tidy. Along with the big smartphone makers and marketers, from Apple to Verizon, the Wireless Association (CTIA) strenuously opposed the first iteration of SB962. Now, however, the companies have dropped their opposition, while the CTIA continues to campaign against the bill.
They have been joined in the fight by the libertarian Electronic Frontier Foundation, which raised two key objections to kill-switch legislation. First, mandating one particular technology freezes innovation and prevents new solutions from free adoption and dissemination in the marketplace. "Locking in" technology in this manner becomes especially perverse from an economic standpoint if different state legislatures adopt different rules.
Second, and more important, EFF claimed that kill switch legislation makes it easier for government officials to shut off cell phones regardless of whether their owners want them "killed."
SB962, EFF alleged, would begin "legitimizing a technical means" to switch phones on and off in an abusive, coercive fashion. EFF noted the bill is "not explicit about who can activate" kill switches. EFF grew concerned about this issue, it wrote, "after wireless service was shut off during the 2011 BART protests. In response, California passed what became Public Utilities Code § 7908, which took great steps to prevent law enforcement from cutting off communications services, though it sunsets at the end of this decade. PUC § 7908, however, also legitimized a legal process for law enforcement to interrupt communications. SB 962, by mandating kill switches in every phone, would legitimize a technical means."
A broader agenda
Critics have been apt to view that argument as unduly paranoid. But in Minnesota, where the first kill switch bill was voted into law, an additional provision not present in SB962 has raised questions about why legislators nationwide might want to push kill switch mandates. As The Verge reported, the Minnesota law doesn't just apply to new smartphones. "The law criminalizes buying and selling phones between people without documentation, so the state can track where phones are going."
Meanwhile, U.S. Sen. Amy Klobuchar, D-Minn., has teamed with four other Democrats to introduce the Smartphone Theft Protection Act, which would impose a single federal mandate for kill-switch technology. The Senate bill wouldn't go as far as the Minnesota law in regulating used smartphones. But its sponsors haven't spoken to the possibility of kill-switch abuse, whether by government officials or malicious hackers.
Industry initiative
Complicating the picture even further, the big smartphone companies have worked quickly to get out ahead of legislatures by voluntarily adopting sophisticated cellphone anti-theft protections. As the Washington Post reported, the new CTIA standard ensures users can "remotely wipe data and disable a device with the ability to restore service and data once it's back in the authorized user's hands."
Signatories embracing the initiative included Apple, Asurion, AT&T, Google, HTC, Huawei, LG, Motorola Mobility, Microsoft, Nokia, Samsung, Sprint, T-Mobile, U.S. Cellular and Verizon Wireless.
From a business standpoint, the companies' efforts make bills like SB962 largely redundant. From a political standpoint, however, the California, Minnesota, and U.S. Senate bills have created an additional opportunity for near-term abuse — and more restrictive, arbitrary regulation in the not-so-distant future.
---
---
Related Articles
JAN. 10, 2010 By STEVEN GREENHUT The Sacramento Bee's  coverage of Gov. Jerry Brown's proposed plan to eliminate redevelopment agencies
The struggle over reforming California's public pension system has been taken up a new notch. Given the poor track record of past efforts to
When it comes to toughening state vaccination laws, the Legislature's not done yet. A measure that would require child-care workers