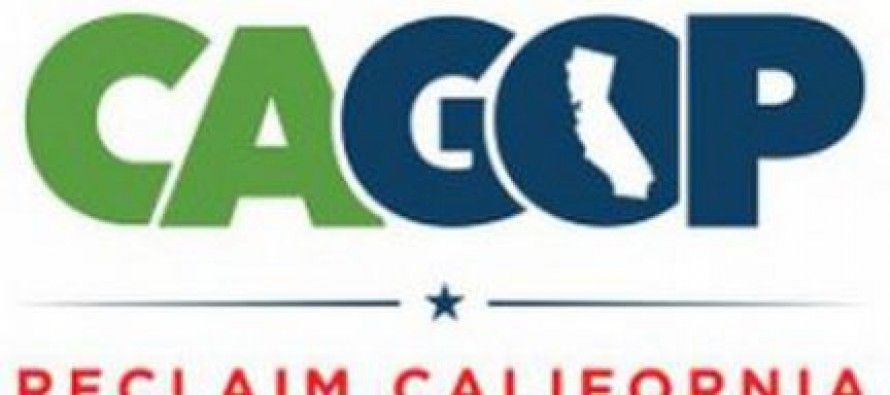 With less than two weeks to go before the November election, the hottest race in California doesn't have to do with a single candidate, measure or issue. Instead, all eyes are on race to define the state's Republican Party.
The development has been a long time coming, but only an unexpected sequence of events made it possible. Thanks to an unusual combination of court rulings, scandals and personalities, the Golden State's electoral landscape has shaped up almost perfectly to offer Republicans a rare opportunity for a public reset on image and substance.
That has added new urgency to some long unanswered questions about how best to balance changes in presentation with changes in policy platforms. Even more significantly, however, the current political moment has given the initiative to a somewhat new breed of moderate-to-liberal Republicans.
The mix of issues that has resonated most with California voters this fall may not be enough for a dazzling Republican victory. But it has proven more than enough to recast the state GOP's traditionally centrist elite as freshly relevant and inventive.
The Kashkari effect
Neel Kashkari, Republican candidate for governor, has positioned himself at the vanguard of these changes. He has done so in spite of his uphill battle against Democratic incumbent Gov. Jerry Brown.
As Andrew Romano argued at Yahoo News, Kashkari grabbed attention and credibility by doing the one thing the party's previous two moderate-to-liberal candidates, Arnold Schwarzenegger and Meg Whitman, refused to do — define themselves as proud members of the Republican Party. While Schwarzenegger reveled in his maverick independence, and Whitman ran as a business-savvy outsider, Kashkari set out deliberately to eclipse the red-meat conservative wing of the California GOP and unite the party in a way calculated to grow the base.
"There's no Republican nominee for anything in the country who has my features — or warts," Kashkari told Romano. "I've demonstrated a model now in California." Win or lose, Kashkari said, he plans to "stay active," helping "rebuild the party and fix California."
For Kashkari, that boils down to an almost exclusive focus on economic issues. But in a departure from the GOP talking points of yore, Kashkari's definition of economic issues doesn't center on taxes, but on jobs and education, which are widely perceived in California as the structural pillars of economic vitality.
Moving political goalposts
Traditionally, centrist California Republicans looked on jobs and education through the same pro-corporate, pro-business lens as they did taxes. Now, however, the public view of reform in those issue areas has shifted, giving Kashkari and other state Republicans a different, more powerful angle. Rather than depicting jobs and education as a means to grow productivity within the state's biggest corporations, the California GOP has begun to describe the two dominant features of Democratic rule: the public pensions crisis and the Vergara ruling.
Vergara found that the state's seniority-based union contracts violated the right to equal opportunity of the state's disadvantaged students.
In the first case, job creation has ceased to be a conversation restricted to cutting taxes and incentivizing growth. Instead, it has folded into a broader argument about good governance.
Like Kashkari, Fresno mayor Ashley Swearengin has faced an uphill climb in her bid for state controller against Democrat Betty Yee, a member of the Board of Equalization.
But Swearengin's resume — guiding Fresno away from the fiscal abyss by standing up to public union abuses — has already helped to recast the state GOP. With so few other stars, Swearengin has had an outsized impact at a fortunate time. The Swearengin GOP has started to take shape as the party that would restore economic vitality by pruning back the tangled rot of public-sector patronage.
That message has been reinforced by Kashkari's relentless campaign against Gov. Jerry Brown's much-loved high-speed rail project. Rather than an engine for future prosperity, as Brown has claimed, Kashkari has presented the bullet train as a quintessential big-government boondoggle: expensive, yes, but even more importantly, a drain on resources, manpower and time.
Rather than simply campaigning against big budgets, Kashkari and Swearengin have worked to campaign against failing policies.
Local opportunities
California Republicans have also enjoyed a late-breaking uptick in political spending, driven by the same sense of pursuing key opportunities no matter how discouraging the big picture may be. In most cases, the gains have symbolic value that can be used to build momentum in the future.
In the redrawn 32nd state Senate district in Los Angeles County, for instance, termed-out and scandal-stricken state Sen. Ron Calderon, D-Montebello, inadvertently cleared a path for Republican challenger Mario Guerra. Guerra is running against Democrat Tony Mendoza, a former assemblyman. A GOP victory is crucial to keep Democrats from gaining back a 2/3 supermajority in the upper house.
As a result, the California GOP and donor Charles Munger Jr. have doubled their spending for Guerra, gaining $230,000 worth of television and mail advertising, according to the Sacramento Bee.
From a strategic standpoint, the investment would pay off by helping establish the Republican Party as an opportunity for a fresh start, free from corruption and business as usual.
In the East Bay's 16th Assembly district, meanwhile, Republican Catharine Baker has pulled even with Dublin's Democratic mayor, Tim Sbranti. As the Wall Street Journal noted, Baker's candidacy has been fueled by public outrage over public pensions — and by the endorsement of the San Francisco Chronicle, which applauded her support of the Vergara decision.
---
---
Related Articles
July 12, 2013 By Chris Reed San Diego Mayor Bob Filner responded Thursday to allegations that he sexually harassed several
California's entangled clean energy policy just added another program to an already convoluted, growing bureaucracy. The new program, signed into
March 17 marks the next critical date in legal action surrounding California's high-speed rail project. By that date, the office of