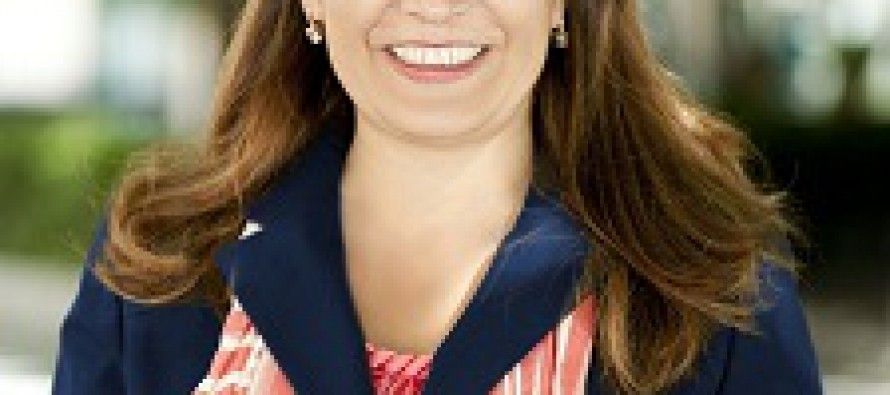 The polls will remain open for a few more hours in California, but it's already safe to call the winners for most statewide and legislative races.
Even with the historically low voter turnout, Democrats are expected to once again sweep all the major statewide races. The handful of propositions seem to be reruns of old fights — doctors vs. trial lawyers, insurance companies vs. Consumer Watchdog, tribe vs. tribe. In the state Legislature, the only question is whether Democrats claim a super-majority in both houses, and thus, have the power to raise taxes.
Here at CalWatchdog.com, we'll be live-blogging this evening's election results. With little mystery surrounding most of the results, what are some things we'll be looking for?
1. The chessboard: How effective were party bigwigs with their targeting decisions?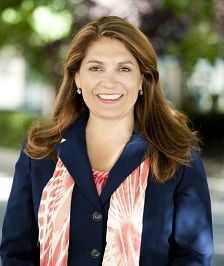 It's expensive to run for the California State Legislature, where Senate districts are larger than congressional districts. As we previously reported, the 65th Assembly District race between GOP Young Kim and Democrat Asm. Sharon Quirk-Silva is comparable with a governor's race in New Hampshire. That means in order to compete, candidates need to raise large sums of money from Sacramento. Consequently, most of the targeting decisions for state legislative races are made by a small group of power-brokers in the political parties and legislative leadership in Sacramento.
But party leaders don't always get the targets right. Good candidates on paper can turn out to be lazy, and more than a few oddballs put up a good fight. In addition to the supermajority threshold, we'll be watching how well both parties allocated resources.
A few months ago, it looked like Republicans were walking away from Assemblyman Jeff Gorell's Assembly seat. Sacramento rallied behind another GOP candidate in the primary and didn't immediately embrace pastor Rob McCoy. Then, McCoy got some much-needed financial help from incoming Assembly Republican leader Kristin Olsen. Moderate Democrat Jacqui Irwin, who received more money, is favored to pick up this seat. She's slightly behind in absentees (down 1 point), but the coastal independent voters should swing her way. McCoy's ground operation has been strong, but he must account for a 3-point Democratic bump and 5-point GOP drop on Election Day. We'll know whether Assembly Republicans were wise to invest limited resources in McCoy.
Conversely, Republicans largely ignored Republican Jack Mobley's challenge to Assemblyman Adam Gray. A moderate Central Valley Democrat, Gray endeared himself to the state's business community by occasionally delivering pro-business votes on hot-button issues. But he's turning out to be a weak incumbent — so weak that Democrats have dropped more than $310,000 in Gray's depleted campaign coffers.
If Assembly Republicans had targeted Gray earlier, he'd be headed for defeat. But the pro-business Democrat remained low on the priority pick-up list. Gray is the quintessential good-ol-boy like GOP state Sen. Anthony Canella. They even show up on mail together. So, what would be bad news for any other Democrat might not matter for Gray. In the last two weeks, Gray has received roughly a half-million dollars in campaign contributions in the last two weeks of the campaign, including late contributions from big business and big labor.
Gray only holds a margin advantage in absentee ballots. If this race is close, Republicans missed a big opportunity in Merced.
2. Good Ol' Boys: Can the Asian American GOP women win in Orange County?
In conservative Orange County, a quartet of Asian American Republican women is running for office. "If the quartet runs the table," writes former CA GOP Chairman and RNC Committeeman Shawn Steel, "it will be the most dramatic demographic change in the party's elected leadership, and in the process, shatter conventional myths about the Grand Old Party."
Steel's wife, Michelle Steel, is running for supervisor in Orange County, technically a non-partisan position. The immigrant from South Korea currently is a member of the state Board of Equalization. She is running against Assemblyman Allan Mansoor, also a Republican.
In the 34th Senate district, OC Supervisor Janet Nguyen is expected to have a very good night against former Assemblyman Jose Solorio. Asian turnout is up, and 80 percent of the district's Asian voters are Vietnamese. All of that is very good news for Nguyen, a first generation Vietnamese-American immigrant.
In the 65th Assembly race, Democratic Assemblywoman Sharon Quirk-Silva is behind in absentees, with numbers lower than 2012. Even a traditional 5-point bump from Election Day voters shouldn't be enough to close the gap with Republican Young Kim, a first-generation Korean-American immigrant. Another good sign for Kim: Hidden in the absentee numbers are about 900 Democratic Koreans and 850 Independent Koreans that already voted by mail. Those 1,700 votes could be another 2-point boost for Kim, who is already likely ahead 9 points in absentees.
And in the 55th Assembly District race, Republican Ling-Ling Chang, a Taiwanese-American, is heavily favored in this strongly GOP district against Democrat Gregg D. Fritchle.
3. The GOP Blueprint: Does State Sen. Andy Vidak show how to win in a Democratic district?
On paper, Democrats should win the 14th State Senate race every time. Republican Andy Vidak scored an upset win in a 2013 special election. This year, turnout is actually higher than 2010 and almost as high as 2012, based on the absentee returns. Can Vidak really hold off a 16-point Democratic advantage in turnout and a nearly 50 percent Latino electorate? If he does, that's a starting point for Republican success in California.
Similarly, Republicans have put substantial resources behind Downey Councilman Mario Guerra in a safe Democratic seat. Democrat Tony Mendoza should have an early lead, by roughly 8 points in absentees. If it's close, Republicans can build here for the future.
4. CTA Brand: Is the teachers union banged in the state superintendent of public instruction and 15th Assembly races?
Democrat Tim Sbranti should be just fine tonight. He's a Bay Area Democrat running in a solidly Democratic district. Historically, Republicans have struggled to win Bay Area races, even when the candidate is a moderate who matches the district. If Republican Catharine Baker keeps it close, it's a good indication that the California Teachers Association's image is suffering badly. The union has invested heavily in Sbranti, and become an issue in the campaign.
Same story in the race for State Superintendent of Public Instruction. Incumbent Tom Torlakson, a strong support of the union, has benefited from a big IE from the union.
5. Top Down-Ticket Democrat: Which Democratic constitutional officer receives the highest vote total?
There's talk that California's aging U.S. Senators won't seek reelection next time around. Gov. Jerry Brown won't be able to run for a fifth term, leaving the state's top positions open for the next generation of Democrats.
Lt. Gov. Gavin Newsom and Attorney General Kamala Harris seem to get all the buzz. But we'd be willing to bet Controller John Chiang, who is seeking the job of state treasurer, pulls in the most votes of any statewide candidate after Brown. Chiang's earned a reputation as an effective fiscal watchdog. In 1998, then-Controller Gray Davis polled in last place in the Democratic gubernatorial primary. Al Checchi and Rep. Jane Harmon were the early favorites. But Davis won the primary, then the general election.
Chiang could be the darkhorse Democrat that becomes the next governor or U.S. senator.
---
---
Related Articles
April 12, 2013 By Chris Reed There's a double-whammy targeting the bullet train on the op-ed page of Friday's U-T
If you want an example of just how powerful the teachers unions are in Sacramento, consider Proposition 2. The measure
JUNE 22, 2010 By WAYNE LUSVARDI The California Jobs Initiative on the upcoming November ballot would suspend the green power