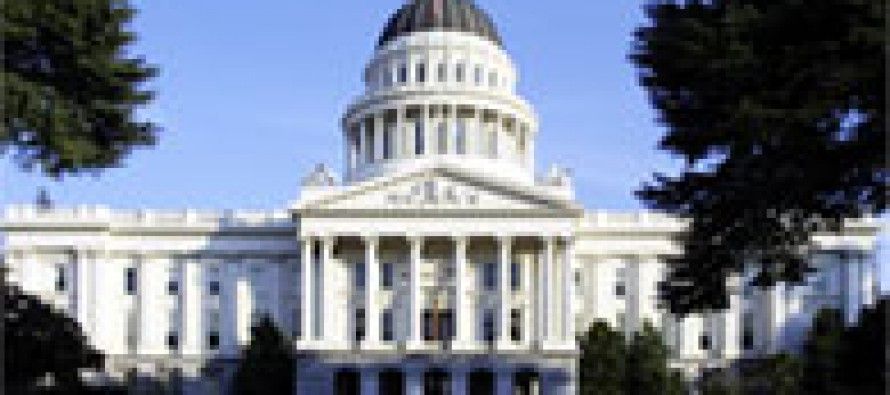 With impressive showings in Orange County and the Central Valley, Republicans have succeeded in blocking a Democratic super-majority in the State Senate.
Republican Senators Andy Vidak and Anthony Cannella easily won reelection in their Central Valley districts, while Orange County Supervisor Janet Nugyen clobbered former Asm. Jose Solorio by twenty points in a highly-contested open seat. The GOP victories come just eight months after corruption scandals cost California Democrats their super-majority in the State Senate and give Senate Republicans some leverage in votes on taxes and procedural motions in the upper house.
Two years ago, the Senate Democratic Caucus under Senate President Pro Tem Darrell Steinberg won every contested race. This time around, Senate Democrats under new leader Kevin de Leon struggled in districts that are considered safe Democratic seats.
In the 12th Senate District, Cannella, a first-term Republican, cruised to reelection against Democrat Shawn Bagley, a produce-broker and businessman from Salinas. With 97 percent of precincts reporting, the Republican lawmaker nearly doubled up on his opponent, capturing 62 percent to Bagley's 38 percent of the vote.
Although Democrats hold a 13-point advantage in voter registration, Cannella built a sizable war chest, which staved off serious challengers. A moderate Republican, Cannella won over independent voters and moderate Democrats by co-sponsoring legislation to allow undocumented immigrants to apply for driver's licenses. He also pushed national Republicans to adopt comprehensive immigration reform and voted in favor of the Dream Act, a controversial bill to allow undocumented immigrants to obtain conditional permanent residency and in-state tuition benefits.
State Senate 14: Vidak's impressive win
In the 14th Senate District, early returns showed a potential upset of Vidak, who won the seat in a 2013 special election. But, with 90 percent of precincts reporting, Vidak had established a comfortable 11-point lead over Fresno School Board Trustee Luis Chavez.
Republicans across the state benefited from a combination of low voter turnout and Gov. Jerry Brown's decision to ignore a serious statewide campaign. However, they have reason to celebrate Vidak's win as progress in reaching moderate Democrats and independent voters.
On paper, Democrats should win the 14th State Senate race every time. Democrats have 20 point advantage in voter registration in the district that is also half Latino. According to absentee ballot data from Political Data, Inc., this year's absentee turnout was higher than 2010 and almost as high as 2012.
Vidak, the legislature's leading critic of high-speed rail, has questioned pay-to-play politics in the contracting process and called for the public to re-vote on the controversial project. He also stood firm in calling for the Senate to expel several members accused of corruption and bribery.
State Senate 34: Nguyen's Win
In the 34th Senate District, Nguyen, a first generation Vietnamese-American immigrant, withstood a barrage of negative attacks to defeat former Assemblyman Jose Solorio by twenty points. With 99.1 percent of precincts reporting, as of 12:55 a.m., Nguyen had 70,438 votes, compared to 46,867 for Solorio, a trustee on the Rancho Santiago Community College District Board.
Nguyen, the youngest supervisor in Orange County's history, is headed to Sacramento thanks to a strong turnout by Vietnamese-American voters. Asian turnout among absentee voters, according to data made available by Political Data, Inc., was up significantly in the district, where 80 percent of the district's Asian voters are Vietnamese. The race was considered to be one of the most competitive legislative races in the state. Surprisingly, Nguyen added to her vote total from the June 3rd primary, when she captured 52 percent of the vote in a three-way race.
Republicans also performed well in the 32nd Senate District, where Downey Councilman Mario Guerra kept Democrat Tony Mendoza on the ropes in a safe Democratic seat. With 97.5% of precincts reporting as of 2:02 a.m., Mendoza had 51.6 percent of the vote, a 3 percent advantage over Guerra.
Senate intra-party feuds
Under California's Top 2 elections system, the highest vote-getters in the June primary advance to the November election. In two Democratic intra-party feuds, the moderate candidates prevailed in closely-contested races. In the 6th Senate District, Assemblyman Richard Pan defeated fellow Democratic lawmaker Roger Dickinson by roughly six points.
In the 26th Senate District, liberal activist Sandra Fluke was blown out by fellow Democrat Ben Allen. A member of the Santa Monica-Malibu Unified School Board, Allen held a nearly 2-1 lead over the women's rights activist who became a darling of the left after her national spat with conservative talk radio host Rush Limbaugh. With 84 percent of precincts reporting as of 2:02 a.m., Allen had 61 percent to Fluke's 38.8 percent. The Torrance-based seat was previously held by moderate Democrat Ted Lieu, who was winning his campaign to replace retiring Rep. Henry Waxman, D-Beverly Hills.
The only Senate contest between two Republicans remained too close to call. With 63 percent of precincts reporting, Riverside County Supervisor Jeff Stone held a six point lead over former Republican Assemblywoman Bonnie Garcia in the 28th Senate District.
---
---
Related Articles
Here's the abstract from "Science" magazine on a new study: "A rapidly growing body of research examines whether human conflict
MARCH 26, 2011 By JOHN SEILER There are a lot of problems with the list of budget demands Republicans proposed,
Three months after canceling a $929 million federal grant to the troubled California bullet train project, the Trump administration has