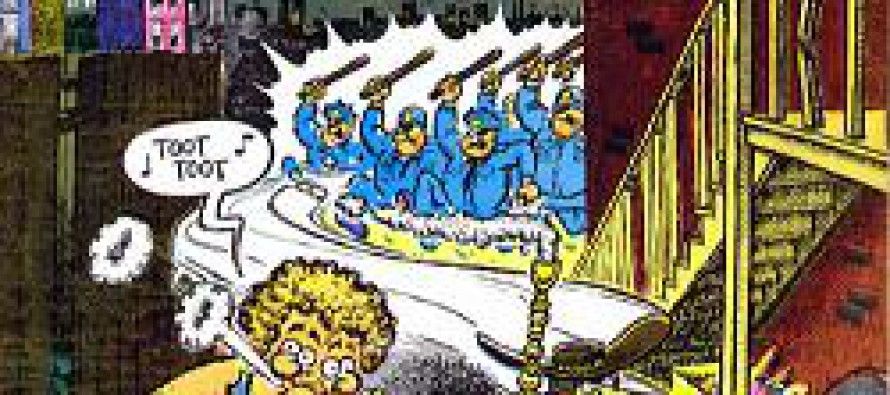 Berkeley has done all Californians a favor by voting for a demonstration of how taxes drive away business. Its citizens just passed Measure D, a soda tax amounting to 12 cents on a can of Coke or other sugary beverage. The vote was overwhelming, 75 percent to 25 percent.
For Sixties survivors like me, it's always amusing when Berkeley does something like this. The city has been open to medical-marijuana dispensaries. But pot famously gives people the munchies. Then Berkeley taxes what they want to munch! (Or swallow, in the case of soda.) What would the late Jerry Garcia say?
In the 1960s, Berkeley was the center of the "free speech" and hippy movements. Motto: Turn on, tune in, drop out.
But yesterday's hippies are today's politically correct commissars, in Berkeley and almost every other campus in the United States, as well is in many state legislatures, including California's. Motto: Tax it, regulate it, ban it.
But Berkeley is a medium-sized city of 112,580. It will be easy for its inmates to buy the contraband sugar-water in neighboring San Francisco, Oakland, Emeryville, Piedmont or El Cerrito.
Of course, then the unhappy hippies will try to go for a regional or state soda taxes.
Yet San Francisco's Proposition E soda tax — a much higher 24 cents on a can — lost. Albeit the threshold of passage there was higher, two-thirds, and it got 55 percent.
But a statewide tax likely would fail, as would a tax in most areas, including giant Los Angeles. Maybe Santa Cruz or other Pyongyang-influenced university towns might ape Berkeley and pass a tax.
Soon we should see stories of merchants in Berkeley decrying lost soda sales, which also would lead to lost sales in other areas because of fewer customers going into their stores.
Taxes do have consequences.
---
---
Related Articles
Former state Sen. Lou Correa, D-Anaheim, is down but not out of the race for the Orange County Board of Supervisors.
The California Legislature's Joint Committee on Rules' Subcommittee on Sexual Harassment Prevention and Response is on track to keep its
Pay no attention to that man behind the curtain. You know… the guy who keeps repeating how rosy California's economic