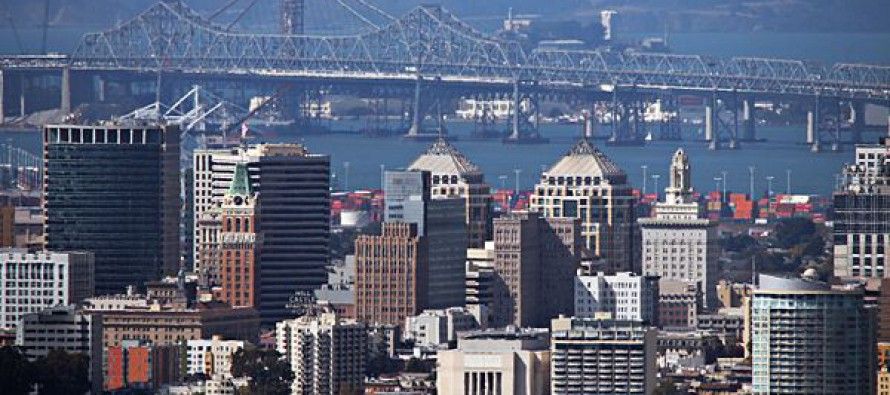 With Californians increasingly being priced out of owning homes, what does progressive Oakland do? Make housing even more expensive. Reported the Chronicle:
"The City Council passed a law this month that requires private developers to set aside 1 percent of their project costs for public art. With dozens of developments in the works, the law could make Oakland one of the most arts-centric cities in the state, advocates said."
According to Zillow.com, Oakland's median house price is about $500,000. New developments would charge somewhat more than that.
So the new tax effectively increases the costs of these new houses by at least $5,000. And costs there ripple throughout the city. For that much, you could put a poor person in a small apartment for a year.
As to being "arts-centric," why can't artists fund their own works? And if not, then why doesn't Oakland fund writers? We could use some tax subsidies, too. We could write poems to Oakland, such as:
Roses are red,
Violets are blue,
I had Oakland's taxes,
How about you?
---
---
Related Articles
One of the biggest storylines leading up to next month's Winter Olympic Games in Sochi, Russia, is the Western world's
Since 2006, the federal courts have had a formal oversight role with California's prison health care system – a result of
In 2012, the City College of San Francisco persuaded voters to adopt a $79 parcel tax to stave off bankruptcy.