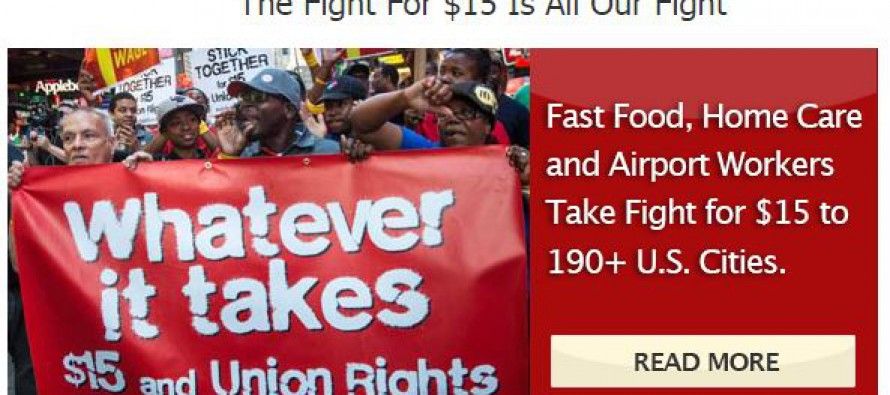 On the day before Christmas, the U.S. Department of Labor issued its weekly report on new unemployment claims. While 45 states reported declines, California was one of five states to report an increase.
California claims rose by 11,794. To put that figure into perspective, it was more than 2,500 percent higher than that of Massachusetts, the state with the second-biggest increase in weekly jobless claims.
The reality is the California job market is still not where it should be as the state enters the sixth year of its recovery from the Great Recession.
Below potential
In September, the UCLA Anderson Forecast issued a report in which it declared "the state remains below its potential in output and employment." Jerry Nickelsburg, Anderson's chief economist, estimated California was "about 1 million jobs shy" of where it would be were its economic recovery not so "painfully plodding."
This week's Department of Labor report on jobless claims provides a clue as to why California's job creation is not nearly as robust as it should be; and why its 7.2 percent unemployment rate is tied for second-highest among the 50 states. It reported, "Layoffs in the service industry."
Indeed, the restaurant industry, California's second-largest private employer, has been besieged in 2014 by the Service Employees International Union, which has orchestrated fast-food "strikes" in cities throughout the state, demanding owners of such restaurants as McDonald's, KFC and Taco Bell pay their workers $15 an hour, $6 more than the state minimum wage.
On another front, the state's hotel industry, which generates $7.6 billion a year in state and local tax revenues, faces growing calls by groups like the Los Angeles Alliance for a New Economy to pay workers a so-called "living wage." LAANE actually was successful this past October, when it mau-maued L.A.'s  City Council and Mayor Eric Garcetti to approve an ordinance mandating an hourly wage of $15.37 for hotels with 300 rooms or more.
Both SEIU and LAANE contend that increasing by as much as 66 percent the wages of lower-skilled, less-educated fast-food and hotel workers will have no effect whatsoever on employment within those service industries.
In fact, a paper published this month by the National Bureau of Economic Research suggests the SEIU's so-called Fight for 15 campaign will prove disastrous to the very workers it is supposed to uplift.
In their rigorously researched paper, co-authors Jeffrey Clemens and Michael Wither, UC San Diego economics professors, found "increases in the minimum wage significantly reduced the employment of low-skilled workers" and "significantly reduced the likelihood that low-skilled workers rose to what we characterize as lower middle class earnings."
Extreme minimum wage increase
Similarly, a study this past June authored by John W. O'Neill, director of Penn State University's School of Hospitality Management, concluded L.A.'s "extreme minimum wage increase" will result in job losses for 1,207 hotel food and beverage workers, as well as 187 housekeepers.
O'Neill also estimated a negative economic impact on California's largest city of $255.4 million a year, not only from the job losses, but from reduced guest room revenues, reduced food and beverage revenue and lower hotel occupancy taxes, among other costs to the L.A. economy.
The layoffs in California's service industry confirmed the U.S. Labor Department's weekly report on unemployment claims may very well be a harbinger of things to come in 2015.
---
---
Related Articles
A proposed $9 billion state bond for school construction projects includes multimillion-dollar project requests from districts where student enrollment has
A pair of high-profile cases taken up by the Supreme Court could invalidate California's redistricting system, scrapping citizen-led efforts to free it up
Faced with an embarrassing lawsuit over physical education requirements, California schools have opted to settle with the Golden State parent spearheading