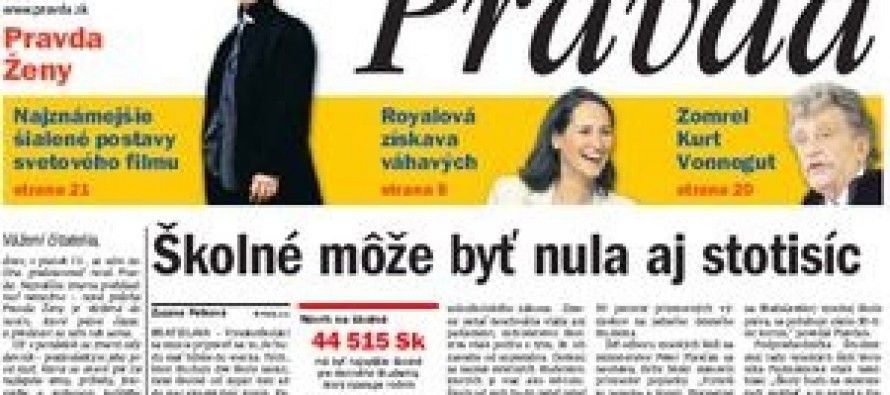 As Cal Watchdog has repeatedly noted over the past two years, the California print media — with the exception of the U-T San Diego editorial page (my edits) and a San Francisco Chronicle reporter — never note the Obama administration's support of fracking in its coverage of the energy-extraction technique. This is of crucial importance because the endorsement of the greenest administration in history should be part of the Golden State's fracking debate.
The worst two examples of this conscious decision to leave out perhaps the strongest argument that pro-fracking forces can offer were in the Sacramento Bee and the L.A. Times.
In 2013, the Bee's Pulizer-winning environmental reporter, Tom Knudson, wrote a voluminous, harshly critical look at fracking and California. He never mentioned that the Obama administration believes it to be just like another heavy industry that can be made safe enough with proper regulation.
Also in 2013, U.S. Interior Secretary Sally Jewell held a news conference announcing rules for fracking on federal land. The New York Times noted that Jewell's remarks included pointed criticism of those who depicted fracking as unsafe. The Los Angeles Times covered the same press conference. Rather incredibly, it ignored Jewell's remarks and instead quoted an oil industry figure as saying fracking was safe.
Cabinet member hits fracking 'misinformation'
Now Jewell may have made it close to impossible for the California media to continue ignoring the Obama administration's view by weighing in with KQED on what she sees as the poor logic behind local fracking bans.
President Obama's chief custodian of federal lands says local and regional bans on fracking are taking regulation of oil and gas recovery in the wrong direction.
"I would say that is the wrong way to go," Interior Secretary Sally Jewell told KQED in an exclusive interview. "I think it's going to be very difficult for industry to figure out what the rules are if different counties have different rules."
In November, two California counties added themselves to a growing list of local bans on hydraulic fracturing. Voters approved measures in San Benito and Mendocino Counties by wide margins.
"There are a lot of fears out there in the general public and that manifests itself with local laws or regional laws," Jewell said.
The recent move by New York to extend a statewide ban does not sit especially well with Jewell, who, as a former petroleum engineer, has hands-on experience with fracking.
"There is a lot of misinformation about fracking," Jewell said. "I think that localized efforts or statewide efforts in many cases don't understand the science behind it and I think there needs to be more science."
Will the Bee, the Times and other California newspapers ignore this latest affirmation of the Obama administration's view that fracking is not the devil?
I don't see how they can — even though it will remind people how long they've covered up the views of Jewell, Obama and the administration in general.
---
---
Related Articles
John Seiler: Today, January 17, the Year of Our Lord 2011, in Huntington Beach it was Fahrenheit 78 degrees, the
Ronald Reagan became a lame duck after his 1984 election landslide. His Republican Party, thanks to the incompetent leadership of Senate Majority
Feb. 8, 2013 By Chris Reed Despite some pension reforms and program cuts, the city of Los Angeles remains in