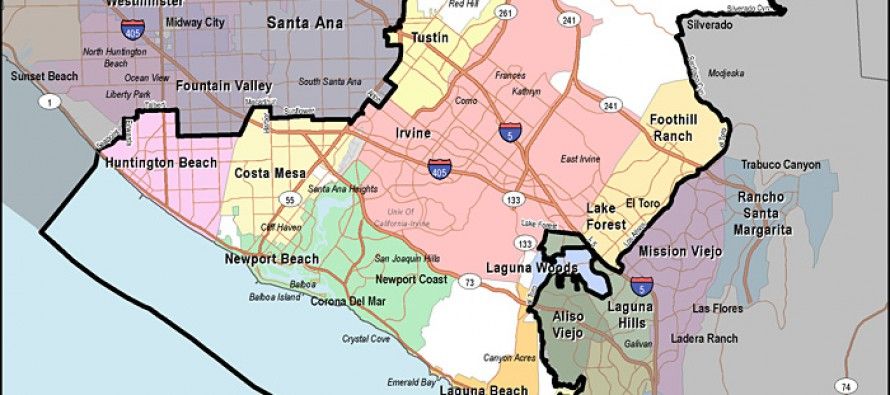 The race is on to fill three vacant state Senate seats. According to Gov. Jerry Brown's office, he just issued "proclamations declaring special elections for the 7th, 21st and 37th Senate Districts of the State of California." The primary will be March 17, with the runoff on May 19. The Top Two system is in operation, meaning the two winners of the primary, regardless of party, will face off in the runoff — unless one candidate gets 50 percent-plus-one-vote in the primary.
Don Wagner, the incumbent just re-elected in Assembly District 68, announced his candidacy last November for the 37th District. That was just after state Sen. Mimi Walters won a seat in the U.S. House of Represenatives, then left her post as state senator in the 37th.
Wagner is touting his anti-tax record in the Assembly, as tallied by the Howard Jarvis Taxpayers Association. According to Wagner, "Every month California families stretch their budgets and pinch their pennies to make ends meet. Not so in the State Capitol. There, budget gimmicks and creative tax schemes encourage the state's spending spree. This has got to stop."
He was followed yesterday by another candidate. Reported the Orange County Register, "Touting his early warnings of Orange County's 1994 bankruptcy, former county Supervisor John Moorlach officially declared his candidacy for state Senate on Wednesday." CalWatchDog.com predicted his run six weeks ago.
The story quoted Moorlach, "Just like Orange County was 20 years ago, our state is on shaky financial ground and it's time to get our fiscal house in order."
A year ago, Moorlach flirted with running for the congressional seat now occupied by Walters.
The 37th District is in the heart of Reagan Country in Orange County, including Villa Park, Lake Forest, Newport Beach, Laguna Beach, Laguna Niguel and Irvine; as well as parts of Orange, Anaheim and Huntington Beach. In 2012, it went 53.7 percent for Romney, 43.9 percent for Obama. Walters garnered 57 percent against 43 percent for Democrat Steve Young.
Because of the Top Two system, its possible a Democratic candidate could finish third in the primary, with two Republicans, likely Wagner and Moorlach, going head-to-head in the runoff.
At CalWatchDog.com, we'll be covering all three state Senate races.
---
---
Related Articles
CalWatchdog has done more than 50 stories about Obamacare and the Affordable Care Act since just Januray 1, 2013, warning about the detrimental impacts
April 14, 2013 By Steven Greenhut In Dostoevsky's "The Brothers Karamazov," a priest recalls the words of a man who
The movement to emblazon state legislators with the logos of their donors has collected tens of thousands of signatures for its