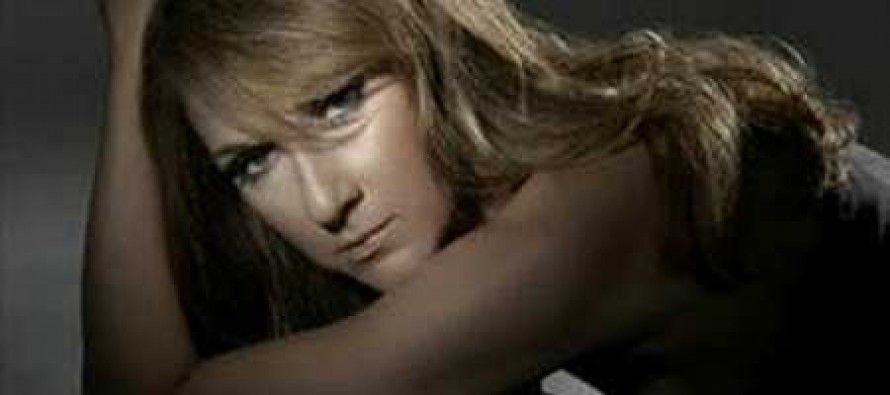 Feb. 25, 2013
By Wayne Lusvardi
The lyrics to Celine Dion song, "Rain Tax (It's Inevitable)," suggested that some day government was bound to levy a tax on natural rainfall.
By 2009, the California legislature voted to impose just such a rain tax through Assembly Bill 2554.  The tax is purportedly to comply with the Federal Clean Water Act.  But oddly, only Los Angeles County was singled out by the state to comply with the Federal law.  That is because the legislation requires that an incredible 50 percent of the tax revenues go toward makeshift jobs programs in designated Watershed Areas.
By 2012, Los Angeles County got around to complying with the state law by proposing its "Clean Water — Clean Beaches" Measure.  A varying flat tax per year would be imposed on every tax parcel in the county.  The amount of the tax would depend on how impervious the soil was to rain water infiltration, the size of the parcel, and the estimated coverage of buildings and paving on each parcel that contributed to rainwater running into street storm sewer gutters rather than soaking into the groundwater table. The tax will require voter approval.  Every property taxpayer — whether registered to vote or not — gets to vote on the tax.
The county's storm water tax proposes to levy a $6,273 per year fee on residential duplexes, equating to a rent increase of $261 per month per unit.  It would also impose a  $200,000 per year levy on commercial buildings on impervious clay soils in downtown Los Angeles to capture rainwater — something that makes no economic or environmental sense.
But Los Angeles County ran into unexpected vigorous opposition to the tax at a public hearing on Jan. 15.  The opposition was mainly public theater by teachers and unions, apparently aimed at bringing attention to the tax.  Their main complaint was that an elementary school would be taxed $9,800 per year.  Like a choreographed dance, the county Board of Supervisors vowed to revise the tax.
Report
The county started looking for something that would justify the tax to businesses, landlords and owners of commercial properties on impervious clay soils in downtown Los Angeles.  They turned to a 2001 report, "Preparing for the Storm: Preserving Water Resources with Stormwater Utilities," by Barrett P. Walker for the Reason Foundation in Los Angeles. He wrote:
"Rather than adopting growth boundaries or other regulatory approaches that put broad areas of private land off-limits to development, this study recommends that a market-based approach integrating economic and ecosystem needs could be implemented based on the following principles:
"1. Implement cost-based user fees that equitably assign the cost of services, with customers creating the greatest impact paying the highest  fee. A user-fee-based stormwater utility could set charges based on the amount of impervious surface area."
The problem with the Walker report is that it calls itself a "market approach" when it is not.  A market approach would require a competitive pricing mechanism or some sort of lowest cost competition to make it market-driven.
Moreover, a market mechanism would seek to produce the lowest-priced goods or services.  The state's storm water tax would end up with the highest cost solution: 50 percent of tax revenues would go toward makeshift jobs. Expensive land would need to be acquired by eminent domain for stormwater basins. And the county would lose property tax base from the land acquired. 
Only 10 percent of the tax revenues would go to the County Flood Control District.  The central mission of the state's storm water program is the creation of "green jobs" disguised as an environmental cleanup program.  
The apparent focus of the "green jobs" will be on cleaning up storm sewers and undertaking "parks and recreational projects" having little or nothing to do with the on-site capture of storm water.
Both the state and the county have ignored a real market-driven proposal for storm water capture proposed by Pomona College Economics Professor Bowman Cutter.  Contrary to Walker's report, Cutter's study indicates that capturing urban rainwater for use as potable water is not economically feasible.  Cutter's findings corroborate those of water engineer David Powell, who concluded that water conservation is more costly than just buying imported water.
Nonetheless, the Walker report is being displayed on the website of the Los Angeles County's Public Works Department as an implied endorsement of the county's storm water tax by a free-market libertarian think tank.
Celine Dion's song warned that a tax on natural rainfall was "inevitable."  But voting for it is not.
---
---
Related Articles
California is facing yet another drought-caused water and energy shortage from an unexpected source.  Hoover Dam's hydroelectric power may
FEB. 7, 2011 By DAVE ROBERTS With California potentially facing a $500 billion-plus unfunded pension liability, several pieces of legislation
MAR. 1, 2011 By KATY GRIMES Gov. Jerry Brown was late delivering key realignment revisions to California legislators, who seemed