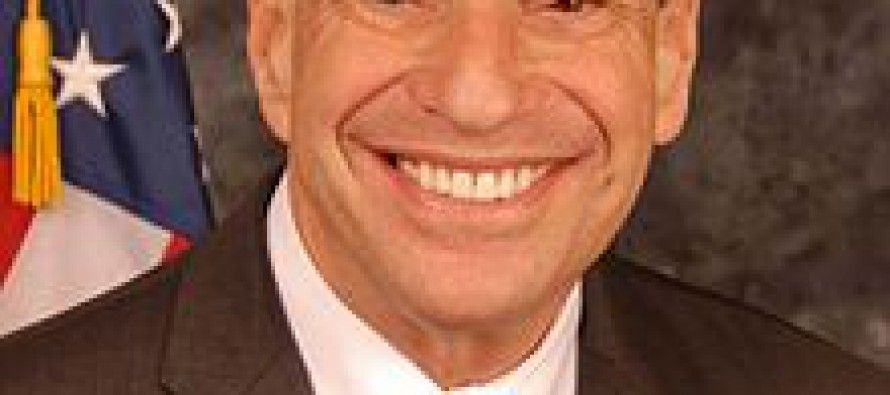 As San Diego once again becomes a national punchline — this time for its lecherous dirty old man of a mayor, not its finances — the fact that the campaign to get Bob Filner to quit is led by his fellow Democrats continues to get a lot of attention. It's the fact that, in San Diego at least, undercuts the increasingly conspiratorial tone of American political discourse — the attitude that whenever something bad happens to the people you support, it's because of some dirty trick by the people who disagree with you.
But what we're not seeing nearly enough of from the Democrats who want Filner out is contrition for their role in inflicting him on the female staff of City Hall. The warnings that Filner didn't have the right temperament for mayor began the day he declared for the race in June 2011 and never stopped. Too many people had seen too much ugliness to not expect much more when Filner was under the spotlight 24/7/365 as mayor, as opposed to being an anonymous congressman in Washington surrounded by lobbyists  who aren't likely to complain about his forward manner.
No apologies from key supporter, just anguish
CityBeat, the city's strongest progressive voice, openly worried about Filner in its 2012 primary endorsement of him.
"We already knew that Filner can be cantankerous and overbearing and has a reputation for creating a work environment that's not always pleasant. Meanwhile, with Filner—how shall we put this?—the threat level for scandal of varying sorts is at least orange. Color us concerned."
But it didn't worry enough. Now CityBeat is worrying about the damage Filner is doing.
"San Diego has a mayor who's not allowed to be alone with a woman on city property. We repeat: San Diego has a mayor who's not allowed to be alone with a woman on city property. Let that sink in. …

"The mayor's chief of staff, who's supposed to serve him and help create an environment conducive to success, is tasked with making sure that he doesn't prey on women. His security detail, whose job is to protect the mayor from those who might harm him, is charged with protecting female city staffers and members of the public who might be harmed by the mayor. San Diego is a sad, sick joke, manna from heaven for cynics who like to giggle at politicians' pratfalls."
It's good to see the anguish. But it would also be nice to see a flat apology: "We were wrong, and we're sorry we helped Bob Filner gain power."

DeMaio has tough decision to make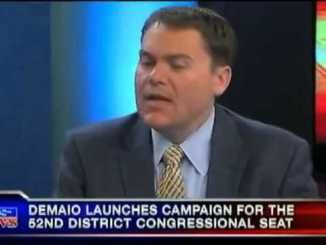 In the mean time, the Filner fallout has both local and national Republicans worried about the 52nd congressional seat won by Democrat Scott Peters last November despite GOP-leaning demographics. GOPer Carl DeMaio was seen as mounting a very strong challenge to Peters in 2014. But most people assume DeMaio, who lost narrowly to Filner nine months ago, would much rather be mayor than have to fly back and forth across the country 40 weekends a year. This would leave the GOP in a pickle in the 52nd race.
Here's part of the U-T San Diego analysis:
"DeMaio's name now appears on everybody's list of potential contenders to replace Mayor Bob Filner if the recent sexual harassment accusations force him from office.
"It's undoubtedly a tough call for DeMaio and many within the Republican Party. DeMaio has a large, core group of supporters who like to see him in the Mayor's Office. But abandoning or suspending his congressional run in next year's election could torpedo the party's hopes in that contest and upset many of those who have donated to that campaign.
"Complicating any decision is one simple fact: there is no mayoral election. If there is one, right now there's no telling when it would be. Filner seems determined to stay put. Yet the clock is already ticking for DeMaio to make a choice.
"In order to run for mayor, DeMaio would have to abandon or suspend his congressional effort, one that has raised close to $500,000 in less than a month and has his name being widely mentioned as a potential rising GOP star and one to watch. …
"On the surface, DeMaio appears focused solely on that race, spending most of last week fundraising and meeting with Capitol Hill movers and shakers in Washington.
"But the prospect of an open mayor's seat may be too much to let slip by."
DeMaio will need to decide soon. Or at least that's the consensus of GOP insiders who have talked to big donors.
---
---
Related Articles
Katy Grimes: Sacramento Mayor Kevin Johnson has made no secret of the fact that he'd like a big, beautiful new
Los Angeles County is hitting 1.000. The county has done business with each of the top 10 recipients of local
It's become an annual ritual: Stories about the State Board of Equalization announcing it is raising or cutting the state