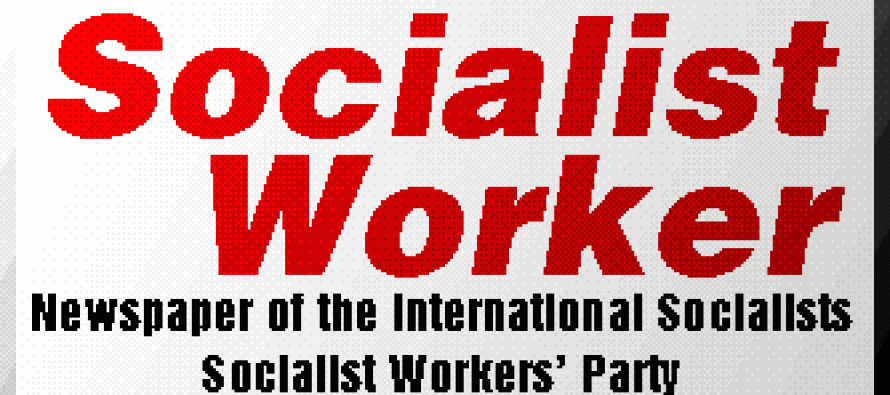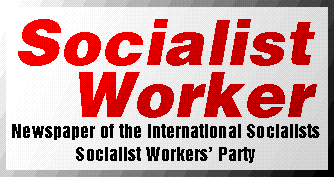 The disparity between San Diego unions' tolerance for depraved Mayor Bob Filner and the left's eagerness to detect a "war on women" in anything Republicans do — even Mitt Romney's offhand reference to "binders full of women" — is stark and kind of pathetic. It has never been more obvious that sexism, sexual misconduct and worse are judged by one standard if a man has a D after his name and another standard if he has an R after his name.
And now who's come to the City Hall circus in America's Finest City to point out this ugly hypocrisy?
SocialistWorker.org! In a tightly written broadside, the website of the Socialist Workers' Party tears into union leaders who tolerate Filner, the sociopath and misogynist:
The 'progressive community'? Not so progressive
"A BREATHTAKING case study in sexism, sexual harassment and even assault is unfolding in San Diego, where a growing number of women have come forward to accuse Mayor Bob Filner of repeated sexual harassment–and some in the progressive community are refusing to call for the mayor's resignation.
"News of Filner's behavior was made public at a July 11 press conference, when several of his longtime allies, including former San Diego City Council member Donna Frye and lawyers Cory Briggs and Marco Gonzalez, called for his resignation.
"Since then, at least 13 women who say they experienced groping, sexist language, unwanted sexual advances and other physical and verbal harassment from Filner have come forward.  …
"At first, many liberal supporters rallied behind the mayor, calling for 'due process,' fearful that, if Filner was forced to resign, the agenda they had entrusted to him would be dashed by a Republican successor. Even some self-identified progressives who have supported and fought for women's rights have defended Filner. …
"On the liberal OBRag website, one shameful, dismissive apology piece amounted to asking San Diegans why the women in the mayor's office couldn't just take one for the team in the name of progress. 'Are we in for a decade of Republicanism delivered by Democrats in name only?' questioned writer Bob Dorn, while suggesting that the charges against Finer were part of a 'set-up.'"
Filner's remaining defenders? Union leaders
"AS MORE and more of these brave women have come forward, support for the mayor has begun to slowly evaporate. …
"It appears now that only establishment union leadership is unwilling to demand the mayor's immediate resignation. The San Diego and Imperial Counties Labor Council, with affiliate organizations representing 200,000 workers, has issued only a vague statement calling the allegations 'serious.' The head of the San Diego County Building and Construction Trades Council, with affiliates representing 30,000 workers, is standing by calls for 'due process' for Filner. Business Manager Tom Lemmon told the San Diego Union Tribune, 'It's an awkward situation, but we have a lot invested in him.'
"The women who have come forward in protest of sexual harassment by a person in their workplace might take issue with the description of their standing up and speaking out as 'an awkward situation' from a union organizer!
"Workers in San Diego should demand that their union leaders side with the women who have come forward in calling for the mayor's resignation, no matter the apparent short-term political cost. We cannot afford to abandon anti-sexist principles in the hopes that Filner will "deliver" for labor."
Now that's what principle sounds like. A little more admirable than "we have a lot invested in him," don't you think?
I have no illusions about the fact that both parties act hypocritically when it comes to defending their own interests. But, really, it's beyond the pale to see unions defending a mayor who hit on rape victims whom he only met because they were rape victims, and he was a congressman who was supposed to help them.
That's industrial-strength depravity. But it's no biggie to San Diego's union "investors."
---
---
Related Articles
John Seiler: The TSA Gestapo must have it in for Californians. I blogged earlier on how it assaulted and arrested
The Legislature is back in town this week but in the major policy issues department the Legislature is likely to
Katy Grimes: As a former employer, I hired illegal immigrants – not deliberately, or knowingly, but because fraudulent identification was