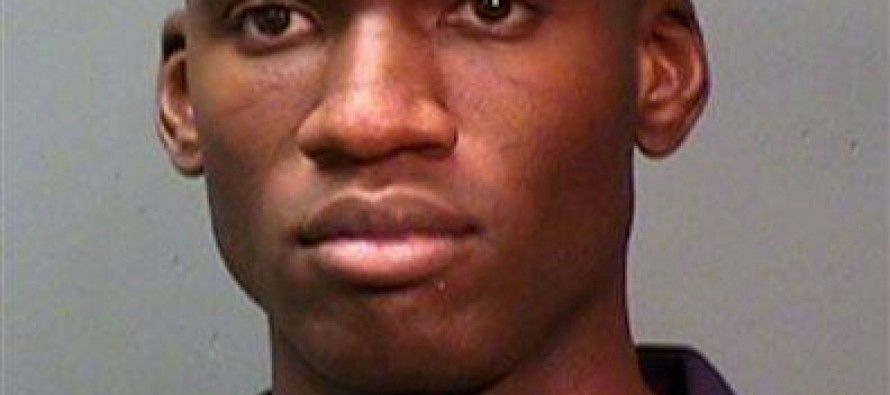 UPDATE: FBI Washington field office confirms no AR-15 was used.
We're still finding out what happened in the shooting in the Navy Yard in Washington, D.C. But some comments are due now, in particular in response to Sen. Dianne Feinstein, D-Calif. Predictably, on Monday evening she called for yet more gun control:
"When will enough be enough?
"Congress must stop shirking its responsibility and resume a thoughtful debate on gun violence in this country. We must do more to stop this endless loss of life.
"There are reports the killer was armed with an AR-15, a shotgun and a semiautomatic pistol when he stormed an American military installation in the nation's capital and took at least 12 innocent lives."
In particular, Feinstein has tried to ban the AR-15 and other "assault rifles."
However, it appears Feinstein spoke to soon. CNN just reported:
"A U.S. law enforcement official said Monday that gunman Aaron Alexis unleashed a barrage of bullets using an AR-15, a rifle and a semi-automatic handgun. Authorities believed the AR-15 was used for most of the shooting, the official said. The news prompted Sen. Dianne Feinstein, one of the strongest proponents of a ban on assault weapons like the AR-15, to issue a statement the same day asking, 'When will enough be enough?'
"However, federal law enforcement sources told CNN Tuesday that authorities have recovered three weapons from the scene of the mass shooting, including one — a shotgun — that investigators believe Alexis brought in to the compound. The other two weapons, which sources say were handguns, may have been taken from guards at the Navy complex.
"The sources, who have detailed knowledge of the investigation, cautioned that initial information that an AR-15 was used in the shootings may have been incorrect. It is believed that Alexis had rented an AR-15, but returned it before Monday morning's shootings. Authorities are still investigating precisely how many weapons Alexis had access to and when."
Banning shotguns would be a whole degree of magnitude more difficult than banning AR-15s and similar weapons. Shotguns go back hundreds of years. Millions were bought before recent gun-registration legislation was imposed. I couldn't find any statistics on how many shotguns are owned in America. But it must be in the tens of millions.
It's also coming out that Alexis was on psychiatric medications and heard voices. Why, then, was he given a "Secret" clearance, which gave him knowledge of the base at which he worked, and which he later shot up?
Feinstein chairs the Senate Intelligence Committee. Why wasn't she more vigilant in making sure such security breaches did not happen? Why didn't her committee tighten security to make sure psychos didn't get Secret clearances?
Why is this failure of government now being used as an excuse to increase government's powers even further?
---
---
Related Articles
License suspensions under pressure, Pot smokers rejoice, Trump's winning, guns are losing and CA can't breath  Good morning! The ACLU
In what proponents labeled "the nation's most inclusive restroom access law," the California Legislature passed a bill on Monday requiring
Steven Greenhut: The Service Employees International Union — those purple-shirted bullies who think that average Californians should pay far more