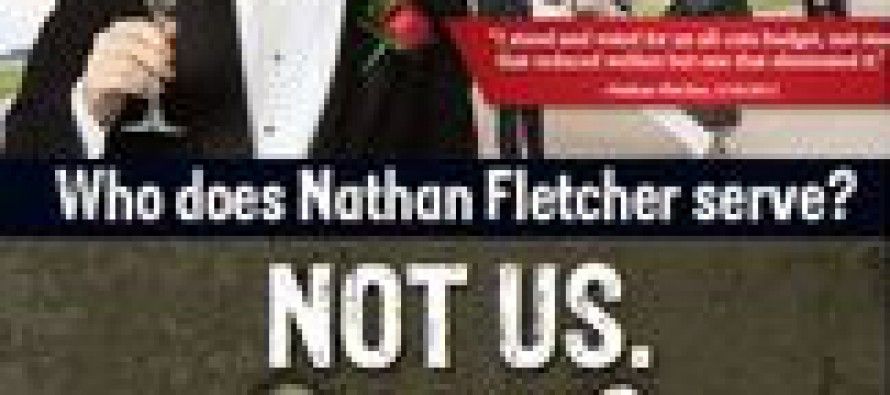 A new poll released Sunday has both good news and bad news for San Diego mayoral candidate Nathan Fletcher, the 21st-century Sammy Glick who went from union-scorning Republican to above-it-all noble independent to union-embracing Democrat from March 2012 to May 2013.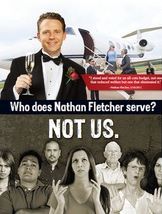 The bad news for Fletcher: He is no longer ahead.
"Councilman Kevin Faulconer has surged past Qualcomm executive Nathan Fletcher in the special election to replace Bob Filner as the city's next mayor, opening up a double-digit lead, according to a new U-T San Diego/10News poll.
"Faulconer now leads with 41 percent compared to Fletcher's 28 percent. City Councilman David Alvarez is stuck at 17 percent, while former City Attorney Mike Aguirre is a distant fourth with seven percent."
The good news for Fletcher: Alvarez, a Democrat with labor support and an appealing story, in theory should be a strong candidate. But he isn't catching fire. Since there will be a runoff unless one candidate gets 50 percent plus one of the vote on Nov. 19, this is good news for Fletcher. If he makes the runoff in the election to replace disgraced Bob Filner, he's the favorite, given Democrats' voter-registration advantage in San Diego.
"Alvarez, who is in his first term on the council, lost a little ground from the last poll, despite having the endorsement of the county Democratic Party and massive spending on his behalf by the San Diego and Imperial Counties Labor Council. He registered 20 percent support last month and 17 percent in a poll in September. …
"Alvarez also is struggling to attract Latinos, according to the poll, which found that 34 percent of those respondents were backing Faulconer compared to 27 percent for both Alvarez and Fletcher. That's down from 32 percent for Alvarez from the Oct. 13 poll."
Among the San Diego smart set, the consensus has long been that Fletcher was likely to end up mayor. But maybe, just maybe, voters care more about serial political shape-shifting than political insiders — especially when it is accompanied by bizarre gaffes by the shape-shifter about his own family.
---
---
Related Articles
Hot on the heels of a high-profile effort to vote California into six separate states, a different kind of political
When the Los Angeles Unified School District announced it was giving iPads to its students back in July, I predicted:
This is Part 1 of a series. Obamacare's computers aren't the only government systems struck by major glitches. Two months