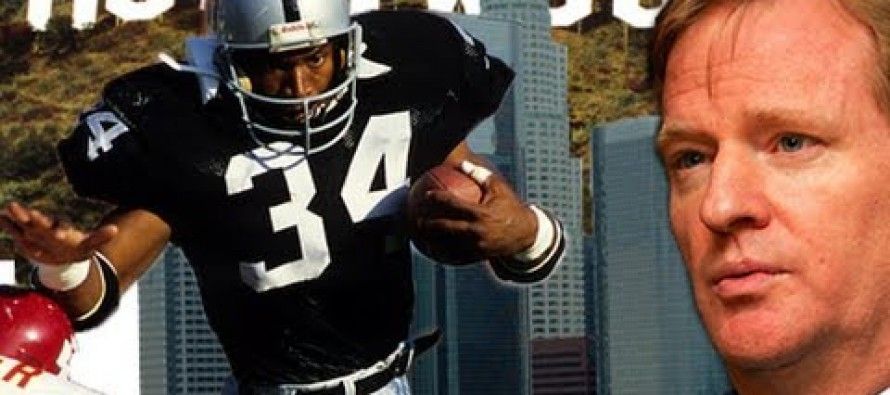 Congratulations to the Seattle Seahawks for winning the Super Bowl.
Now back to politics.
It looks like the Cleveland/Los Angeles/Anaheim/St. Louis Rams might return to Los Angeles:
NEW YORK—There has been renewed attention in recent days on the NFL's potential return to the long-vacant Los Angeles market after the Los Angeles Times reported that St. Louis Rams owner Stan Kroenke had purchased 60 acres of land between the Forum and Hollywood Park.
That prompted speculation that Kroenke could be making preparations to have a stadium built at that site in preparation for a possible relocation of the Rams to Los Angeles. The market has been without a team since the Rams and Raiders left town following the 1994 season, and some owners and others within the league have been increasingly anxious in recent years to find a way to put a franchise — or perhaps two franchises — in Los Angeles again. The Rams' lease reportedly enables them to leave St. Louis following the 2014 season.
But NFL Commissioner Roger Goodell cautioned Friday, during his annual Super Bowl week news conference, against overreaction to Kroenke's land purchase.
It's probably inevitable that at least one team will come to L.A.. Also inevitable would be some sort of taxpayer subsidy.
Big time sports teams in the NFL, MLB, NHL and NBA argue that they bring profits and prestige to local areas. But numerous studies, such as those by Stanford University professor Roger Noll, show that local areas get no benefit from the subsidies. The money that fans give to a sports team just is taken from other types of entertainment, such as movies and personal recreation.
There's no economic benefit. Rather, the tax increases to subsidize the teams distort the local economy to benefit billionaire owners and millionaire players. The local politicians benefit by hobnobbing with sports stars.
Consider Seahawks owner Paul Allen, the co-founder of Microsoft, who is worth $15.8 billion. Yet in 2002, he cajoled local taxpayers into coughing up "$390 million of the $560 million construction cost." Why can't Richie Rich pay for his own stadium?
A new Reason video discusses how the NFL sacks taxpayers for about $1 billion a year, despite revenues of $9 billion:
---
---
Related Articles
Oct. 19, 2012 Katy Grimes: Thursday was "The Great California Shake Out," earthquake preparedness day. I had the great fortune
Aug. 6, 2012 By John Seiler Highway robbery was supposed to be illegal in California. But after just eight months
In the hours leading up to the second round of Republican debates on Wednesday at the Reagan library in Simi