You can't make this stuff up.
Why do we have to live under the rule of people who don't know the difference between the Declaration of Independence and the Constitution?
Here's the story from Breitbart:
"A federal judge struck down Virginia's ban on same-sex marriage today…. Except … Judge Arenda Wright Allen claimed the Constitution declares that "all men are created equal," which is, instead, the first line of the Declaration of Independence."
Actually, "all men are created equal" is in the second sentence! So some journalists can't get it right, either.
We're in trouble.
Check out the venerable document, below. Not that anybody seems to read it anymore.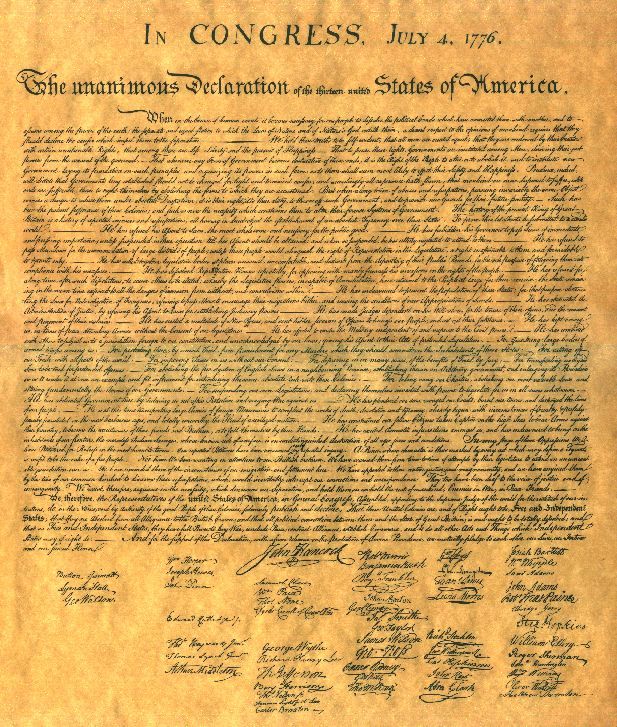 ---
---
Related Articles
The firestorm over a recent New York Times story – about the low rankings that Harvard admissions officials consistently gave thousands of
The California Department of Motor Vehicles issued nearly 400,000 driver licenses to unauthorized immigrants from January through June, following the
Remember how Tesla boasted it was hooking up with German auto giant BMW? Turns out it's not happening. Digital Trends