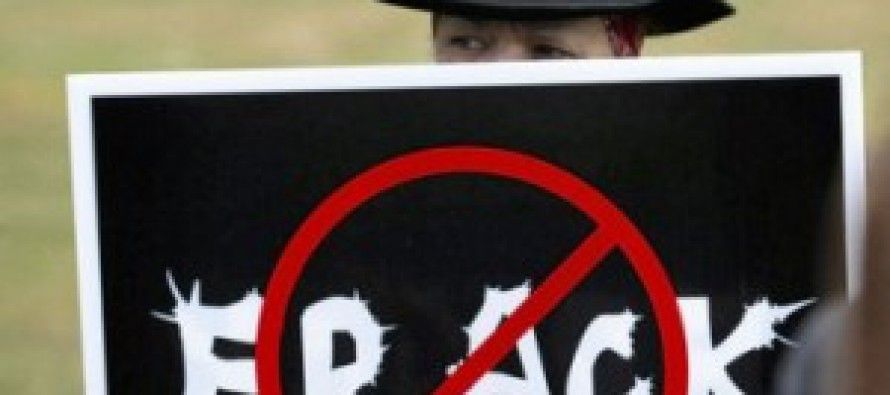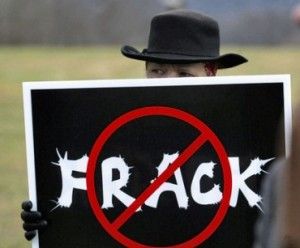 The prospect of rich Dem dilettante Tom Steyer targeting Jerry Brown over fracking is scary in some ways. It could well lead to fracking never coming to California and bringing the jobs and wealth it has to North Dakota, Texas, Ohio and Pennsylvania.
But it could also improve the public debate on the issue by finally forcing California's pathetic media to acknowledge the Obama administration strongly supports fracking.
Not so far. Here's the entirety of the Sac Bee's story on Steyer's hardball:
"Hours after Gov. Jerry Brown drew protests from environmental activists over his permissiveness on hydraulic fracturing, billionaire environmentalist Tom Steyer called Saturday for legislation requiring a two-thirds vote of the electorate in any county before the controversial form of oil extraction can go forward in that area.
"The remarks reflect the expansion of Steyer's effort to lobby the state Legislature on oil. He previously announced an effort to push for a tax on oil extraction in California, although such efforts failed to gain support in past years.
"'In California, it takes a two-thirds vote by the Legislature to impose taxes, and in local communities it requires a two-thirds vote to impose taxes,' Steyer told delegates at the California Democratic Party's annual convention. 'The business community has argued for years that this two-thirds vote is important to make sure they are not taken advantage of. Well, that exact same logic should apply when it comes to fracking.'"
Biggest green shills also hide Obama views
The Los Angeles Times story also had no mention of the president's views.
It's time to once again relate the story of the Times' journalistic malpractice on this front. It doesn't get more extreme or obvious. I'm amazed Patterico hasn't jumped on it.
This is from what I wrote for CWD on May 18, 2013:
Say what you will about The New York Times, but at least it's not in denial about fracking the way The Los Angeles Times is.
Friday's LAT coverage of new U.S. Interior Department rules for fracking on 756 million acres of public and Indian lands depicted the rules as being strongly objectionable to both enviros and the energy exploration industry.
The NYT coverage made the industry whining seem more pro forma and offered this essential point that the LAT couldn't bring itself to point out:
"The 171-page proposal is the first significant regulation issued under the new interior secretary, Sally Jewell. Ms. Jewell worked in the oil industry in the late 1970s and proudly said that she fracked a few wells in Oklahoma.
"Ms. Jewell said in a conference call for reporters that the administration would continue to lease large tracts of public and Indian lands for oil and gas development and that it was critical that rules keep pace with technology.
"Anticipating criticism from environmental advocates, she said: 'I know there are those who say fracking is dangerous and should be curtailed, full stop. That ignores the reality that it has been done for decades and has the potential for developing significant domestic resources and strengthening our economy and will be done for decades to come.'"
NYT quotes Obama Cabinet member; LAT quotes flack
The L.A. Times' account put in the "fracking is safe and has been around forever" context by quoting an oil industry trade association spokesperson. The NYT quoted THE SECRETARY OF THE INTERIOR!
Quite a gigantic difference. But than the LAT's Neela Banerjee and Wes Venteicher and their editors can't have Times' readers knowing the Obama administration likes fracking, can they? It doesn't fit the West L.A.-Marin County-NRDC narrative.
…. END …
Back to March 2014.
Hey, Dan Walters — alleged contrarian? When are you going to point out how terribly your paper and the LAT have done on fracking by leaving out Obama's view?
Sheesh.
---
---
Related Articles
Government excuses its immense cost and pervasive intrusions into our lives because it supposedly "saves" us from dangers and "helps"
Katy Grimes: The brain trust at Sacramento Regional Transit have bested themselves – they are now going to charge transit
Los Angeles City Controller Ron Galperin released an audit on Tuesday outlining excessive overtime use in the Department of Transportation. The