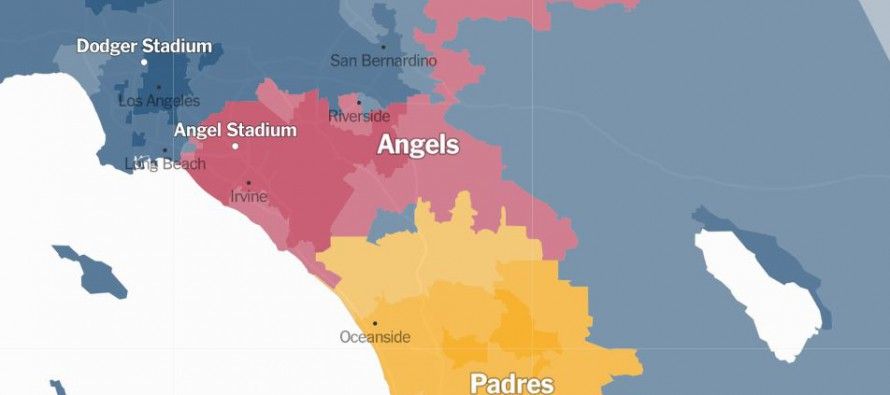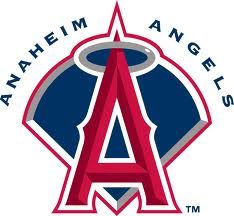 Back in 1996, I remember writing editorials in the Orange County Register against Disney grabbing $30 million from Anaheim taxpayers to renovate Angels Stadium. The city council, which Disney basically owned, approved the subsidy. But Disney agreed in the contract to rename the team from the California Angels to the Anaheim Angels, and keep the team named after Anaheim for the 20-year length of the contract.
That lasted until current owner Arte Moreno bought the team and in 2005 renamed it the "Los Angeles Angels of Anaheim." Arte said he complied with the contract because "Anaheim" still was in the title. The city sued, but lost in a jury trial.
The idea was that, by putting "Los Angeles" in the title, the team would gain a vast following in more populous Los Angeles County.
An interesting new New York Times national map of fan loyalty, using data from allegiances fans express on Facebook, shows that his strategy totally failed. Angels fans almost exclusively are in Orange County and parts of Riverside County. Except for the Padres areas around San Diego, everywhere else in Southern California is Dodger Country.
If you play around with the map, even Zip Code 90720, Los Alamitos in Orange County, has more Dodgers fans. So does Catalina Island; which, although part of L.A. County, is closer to Orange County. Maybe if Arte emphasized Orange County instead of Los Angeles, he might gain those fans.
Instead, with the 20-year contract about expire in 2016, Arte reportedly is considering moving the team to a new stadium — in Tustin. Maybe then he could rename them the Los Angeles and Tustin Angels Formerly of Anaheim.
Check out the map here. Below is a screen capture of the area discussed in this article.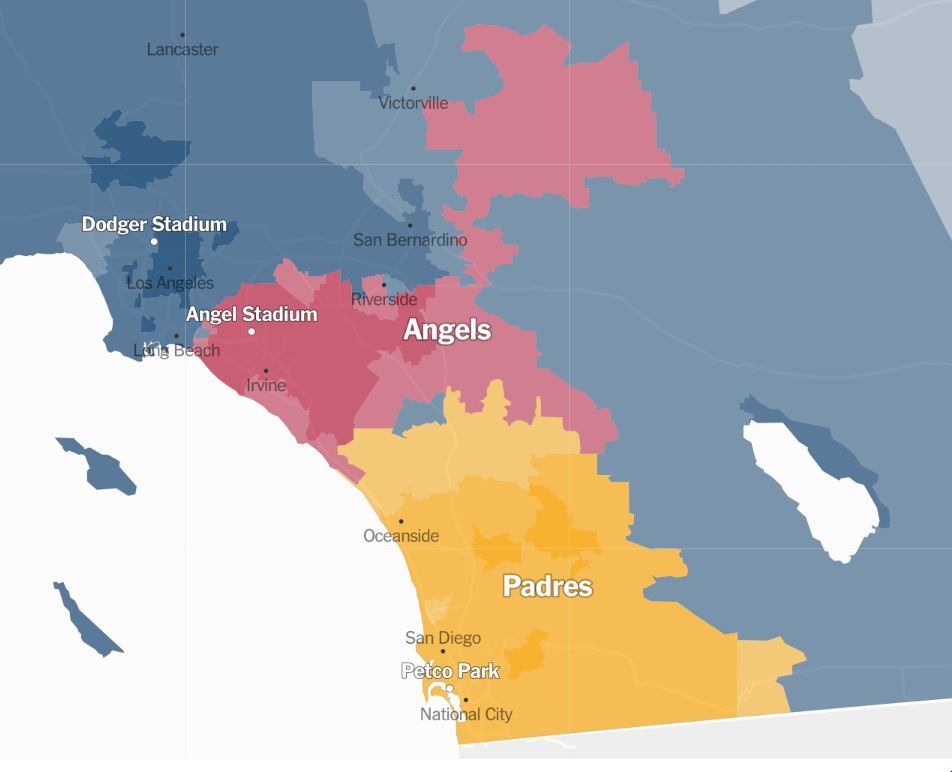 ---
---
Related Articles
Shameless plug time: There are few revelations in my bosses' new book Plunder!: How public employee unions are raiding treasuries,
Will Donald Trump accept a high-profile legal setback so soon after his greatest triumph? That's the question hanging over the
Gov. Jerry Brown's ambitious plan to increase housing stock is off to a good start, but environmentalists are ramping up