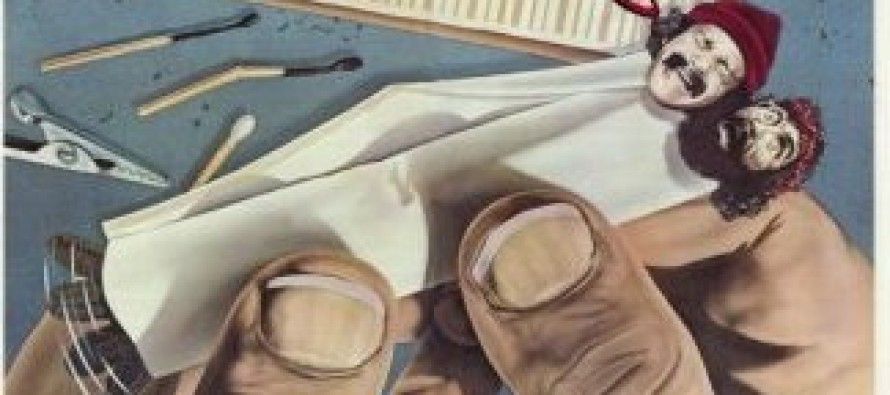 Thanks to Los Angeles, the politics of marijuana is lighting up in California this election season.
Not only are L.A. laws, attitudes and consumption habits influencing neighboring counties, they're impacting the statewide debate.
The situation is that Proposition 215, which voters approved in 1996, legalized medical marijuana, but left regulation largely up to counties, not the state.
In Orange County, for instance, the availability of reliable dispensaries has put renewed pressure on lawmakers and voters. In the wake of high-profile pot raids four years ago, the Orange County Cannabis Alliance nearly collected enough signatures for a ballot initiative that would have legalized nonprofit collectives in the city of Costa Mesa.
Although that effort fell short, medical marijuana activists are at it again this year, holding up Los Angeles as both an example and an inconvenience. One medical marijuana patient, profiled by the Orange County Register, complained that he couldn't trust Orange County's "unlicensed and unregulated storefronts," so he journeys regularly to downtown L.A. instead.
He and others are pushing for a new Costa Mesa initiative through Americans for Safe Access, a medical pot organization. Their proposed Act to Restrict and Regulate the Operation of Medical Marijuana Businesses is billed as a "conservative" approach, the Register reports. According to proponents, it's respectful of pot's medicinal value without condoning a culture of recreational use.
Recovery
Medical pot success stories are gaining exposure on the local news. ABC 7, for instance, recently interviewed a single Orange County mom who attributes her son's recovery from near death to medical marijuana.
Credentialed experts are using such claims to challenge strict federal drug laws. ABC 7 spoke with Dr. Daniele Piomelli, a professor of Neurobiology, Pharmacology and Biological Chemistry at U.C. Irvine. "We are subjected to a control that is, quite frankly, a little ridiculous," she said. "If I want to buy marijuana, I can go to the corner and buy it." Reducing bureaucracy, she claimed, "would accelerate the work" of cannabis research, delivering "effective" medication "much more quickly."
On the other hand, legal crackdowns continue. O.C. sheriffs recently busted Jason Andrews, one of the county's best-known pot activists and cultivators. Still, area pot entrepreneurs have wasted no time in forging ahead while Southern California lawmakers navigate the costs and benefits of regulatory change.
Legally and culturally, Los Angeles has set the tone for those changes. That's especially true as elections approach. For instance, the contending candidates for the Riverside County Board of Supervisors, V. Manuel Perez and incumbent Supervisor John Benoit, both favor a relatively cautious, incremental approach, driven by the uncertainty of California law and the ongoing experiments with legalization and enforcement playing out in LA.
Challenging Sacramento
But L.A. is influential at the state level as well. Northern California politicians, including Democrats, often take a tougher approach than the one unfolding in the southland. Assemblyman Jim Frazier, D-Oakley, put forward Assembly Bill 2500, which would effectively make all marijuana smokers guilty of driving under the influence.
That bill failed to advance through committee. Nevertheless, statewide pot policy is up for debate as candidates look for an edge in the race for attorney general. Incumbent Kamala Harris has the benefit of millions in funding and strong name recognition. Although a liberal Democrat, she has worked over the course of her term to crack down on pot growers.
The L.A.-area hopefuls seeking to unseat her take a different view. Not surprisingly, the Libertarian candidate, attorney Jonathan Jeach, advocates the full legalization of marijuana and hemp products alike. But Republican Ronald Gold of Woodland Hills supports decriminalization as well.
Although Harris pleased pot advocates with a relatively favorable writeup of one of the state's legalization schemes, that initiative failed to gather enough signatures to make this year's ballot.
Marijuana laws and enforcement are in flux across the United States, with pro-pot states like Colorado and Washington running up against national restrictions (including federal water use). That gives California pot advocates a gray area to work with — risky business, but advantageous to those seeking to build on the momentum created so far in the Los Angeles area.
---
---
Related Articles
As usual, Michael Coleman's California City Finance website has an excellent recap of local tax measures and how they fared in
The claims that e-cigarettes are just as much of a health hazard as regular cigarettes and must be heavily taxed
Rebecca Friedrichs is an Orange County school teacher who is fighting for her right not to be associated with the