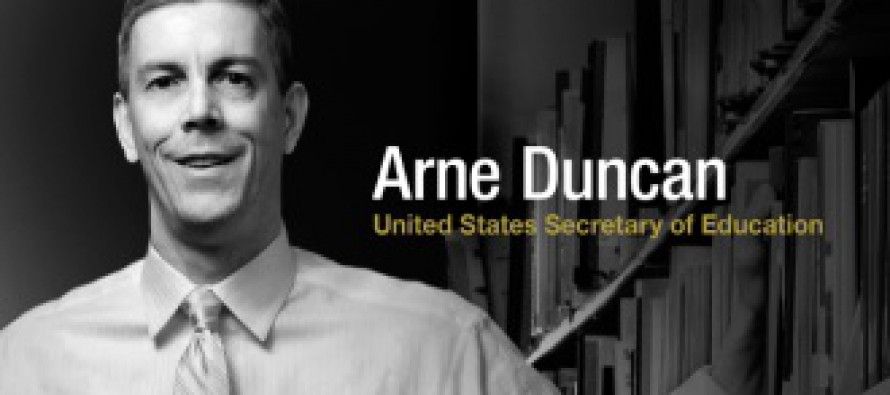 A point that hasn't been made nearly enough by the MSM is that the Vergara vs. California ruling rejecting the state's lax teacher tenure practices depends on a legal doctrine associated with lefty causes. That doctrine deals with "disparate impact" and holds that if a seemingly neutral law has the real-world effect of hurting discrete groups, that law can be seen as de facto discriminatory under constitutional equal protection provisions.
It is most associated with employment discrimination lawsuits challenging standardized tests in government employment. In public education — at least until this week — the doctrine had mostly been invoked in litigation targeting the sharp differences in student discipline by race.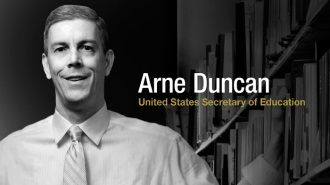 Take it away, The Federalist. This is from a May 2012 post:
"At the historic Edmund Pettis Bridge in Selma, Alabama, U.S. Secretary of Education Arne Duncan announced an initiative to examine disparities in achievement, academic opportunity, and discipline to determine whether schools across the country are discriminating against racial and ethnic minorities. 
"The Department of Education would use both data collection and investigations of individual school districts—called compliance reviews—as part of this initiative. The Department would seek to root out both direct discrimination and indirect discrimination, i.e., facially neutral policies and practices that have a disparate impact.
"This was a change in policy by the Obama Administration. The Department during the Bush Administration had not used 'disparate impact analysis in its examination of complaints or compliance reviews.' When the Department finds what it deems to be discrimination, Secretary Duncan noted, 'it can ultimately withhold federal funds in extreme cases to schools and districts that refuse to remedy discrimination.' The Department planned to begin thirty-eight compliance reviews by the end of the fiscal year, including reviews of discipline issues in five states.
"Secretary Duncan seemed to assume that disparities are caused by discrimination, whether intentional or unintentional. Martin Luther King, Jr. 'would have been dismayed to learn of schools that seem to suspend and discipline only young African-American boys,' he said. There are 'deep' and 'pronounced disparities in discipline,' and there is 'still' a 'need to challenge policies which subsidize or needlessly result in grossly disparate impacts for children of color.' 
Similarly, Attorney General Eric Holder said in a speech that it is 'quite simply, unacceptable' that 'students of color'  are 'disproportionately likely to be suspended or expelled,' asserting that the disparities were at a minimum due to unintentional discrimination by schools."
If conservatives were utterly dispassionate about the Vergara ruling, this assocation with Holder-think might bother them. But that's not going to happen. A brutal setback for the CTA and CFT is going to be deeply enjoyable almost no matter what the context.
---
---
Related Articles
Supposedly the federal government is "shutting down." Not really. Some parts of the government, such as parks, are shutting down
During the Senate Floor Session today, Senator Gloria Negrete McLeod, D-Chino, presented a Senate Resolution for "Be Counted Today," supporting
Katy Grimes, Laura Sucheski: At the SEIU rally today, state employees made their voices heard and disappointment with the governor