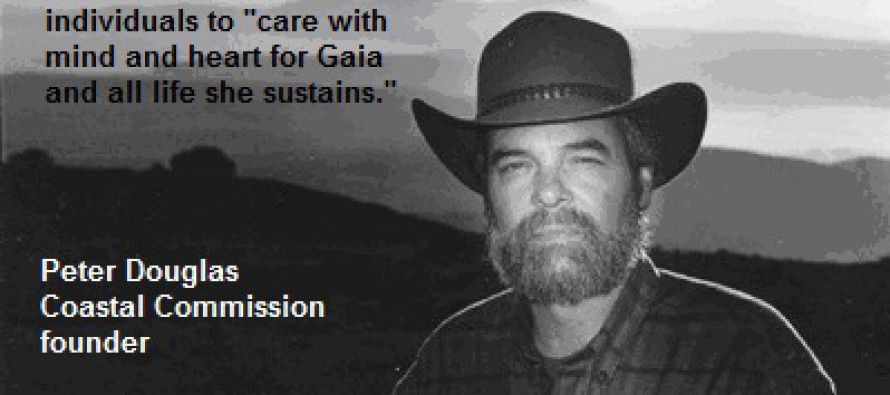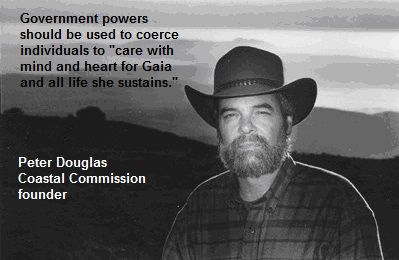 Budget trailer bills continue to be a great vehicle for legslative mischief in Sacramento. Here we go again, reports the Merc-News:
"The California Coastal Commission can now fine property owners who illegally block public access to beaches, putting new teeth into a 38-year-old environmental law, under a budget trailer bill that Gov. Jerry Brown signed Friday.
"The commission's new power could affect landowners all up and down California's coast … .
"Assembly Speaker Toni Atkins, D-San Diego, had carried a bill last year to empower the commission, but it fell a few votes short of passage when some fellow Democrats got cold feet at the last minute. She finally succeeded Friday by slipping the bill through as part of the $108 billion state budget package."
As is always the case on these issues, the PLF provided crucial context:
"Damien Schiff, a principal attorney at the Pacific Legal Foundation, said landowners will now bear the burden of suing the commission if they feel a fine is improper.
"'A lot of property owners would say the potential downside risk — the value of the penalties and the costs of litigating — could be so high that, even if that property owner was 100 percent certain that he's right on the law, it wouldn't be worth it to him,' Schiff said, calling the new law 'a significant game-changer.' …
"Atkins called those fears 'as of yet unfounded, and unreasonable. … I don't think the Coastal Commission will overreach.'"
Who cares what happened in 2006? This is 2014!
This is a classic example of what people mean when they say term limits wipes out institutional memory. Anyone who's been following state politics for more than the six years Atkins has been in the Assembly knows "overreach" is what the Coastal Commission does.
The agency was founded by a guy who literally didn't believe in private property rights and who enjoyed mystical babbling about the needs of Gaia — an enviro religion dressed up with scientific terminology. Peter Douglas' radicalism has animated the agency ever since. I wrote about the sort of governance that results from this mind-set in a 2006 Union-Tribune editorial:
"Consider the case of San Luis Obispo engineer Dennis Schneider, who hoped to build his dream home on a cliff above the ocean in a remote area north of Cayucos. Incredibly by normal cognitive standards, typically by Coastal Commission standards, the agency blocked his plans on the grounds that the home would be such an aesthetic affront to passing kayakers, boaters and surfers that it would violate their rights. We are not making this up." 
Douglas resigned as Coastal Commission executive director in 2011 and died a year later, so the upper reaches of the agency remain jammed with holdovers from his long reign. We can expect these zealous bureaucrats to go overboard with their new powers.
It's what Peter wants. It's what Gaia (sigh-a) needs.
---
---
Related Articles
Katy Grimes: Apparently tired of all of the talk and stories around the capitol and throughout the state about the
May 25, 2012 By John Seiler I love this part of the political campaign, just before the election, because the
Oct. 3, 2012 By John Hrabe Five California-based Goodwill charities pay hundreds of employees less than minimum wage, while providing