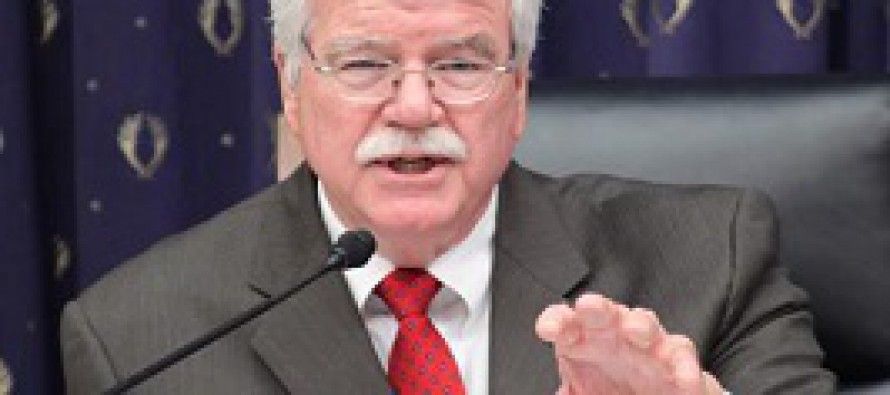 It's been four weeks since the Vergara vs. California ruling, which found teacher tenure laws to be unconstitutional because they funneled the worst teachers into minority schools in poor Latino and black communities where good teachers were most needed.
The silence of Democratic lawmakers up and down the Golden State on the landmark ruling is striking. Gov. Jerry Brown even gave a speech last Friday to the convention of NALEO (the National Association of Latino Elected and Appointed Officials) that talked about Latino needs in California that didn't mention Vergara, according to media coverage.
But one outspoken liberal won't bite his tongue. George Miller — the 39-year congressman from the Bay Area who is considered Nancy Pelosi's most trusted lieutenant — agrees with the Vergara ruling's bleak assessment of how minorities are treated in California schools.
This is from his op-ed in the Contra Costa Times:
"It is time for the next generation of teacher policies. The first step must be to create a working environment that fits today's professionals. Teachers must be provided with the opportunity to be creative and respond to the needs and learning styles of their students. The system must recognize their talents and efforts and provide them with targeted support, including guidance from mentor teachers. … Teachers also need fair evaluation systems and rights at work that allow them to continue to grow, while staying focused on whether students are learning.
"Educator-preparation programs must be part of our next-generation approach. … Prep programs must have high standards for who enters and graduates from their programs."
Ruling can trigger needed change
But Miller didn't just stick to generalities. The ranking Democrat on the House education committee called on California's leaders to accept Judge Rolf Treu's insights and to act on them:
"Vergara provides the opportunity for this vital evolution. This is not the time for playing politics or for quick legislative patches. Now is the time for a thoughtful, deliberative process that first asks what is in the best interest of students, and then develops policies with the needs of our children in mind.
"In his decision, Judge Treu pointed to the state's responsibility to protect children's rights to constitutionally mandated equal educational opportunities. … Anything short of that standard will turn the conversation away from the classroom and back to the courtroom.
"The policies challenged in Vergara clearly were not supporting students … . [California needs] new teacher policies that guarantee children their right to an equal education and that will enable teachers to be the highly effective professionals they desire to be and that we so desperately need."
Now Miller doesn't directly mention the CTA or CFT, but he hardly has to; everyone knows why teachers have such extreme protections. Namely, because Sacramento might as well be a protection racket, it's so overtly shady. The teacher unions buy their special treatment.
If a Pelosi confidant will essentially admit this concentration of power hasn't been good for minorities, what about Pelosi herself? Or the governor? Or state Senate President Kevin De Leon?
Will national media beat Sacramento pack on this angle? Maybe
The failure of the Sacramento media to probe this angle yet is beyond amazing. I wouldn't be surprised if the N.Y. Times, the Wall Street Journal or Politico covered the teachers vs. minorities overtones of Vergara before the Sacramento pack does.
As I wrote a few weeks ago, the same reporters covered the Dem intraparty rift over retaining Prop. 209, which pits Asian members vs. Latino and black members.
Now they won't cover the looming rift between Latinos and teachers unions. This isn't just odd. It's inexplicable.
Here's more on Rep. Miller — a Merc-News editorial on his pending retirement that illustrates Miller's stature among California and national liberals.
---
---
Related Articles
John Seiler: Arnold and other backers of AB 32 think it will inspire other countries do to the same. That
Aug. 1, 2012 By John Seiler This is why we need guns. And why the government shouldn't take them from
When it comes to lawsuits arguing that California's education system is unfair and unconstitutional, the Vergara v. California case has