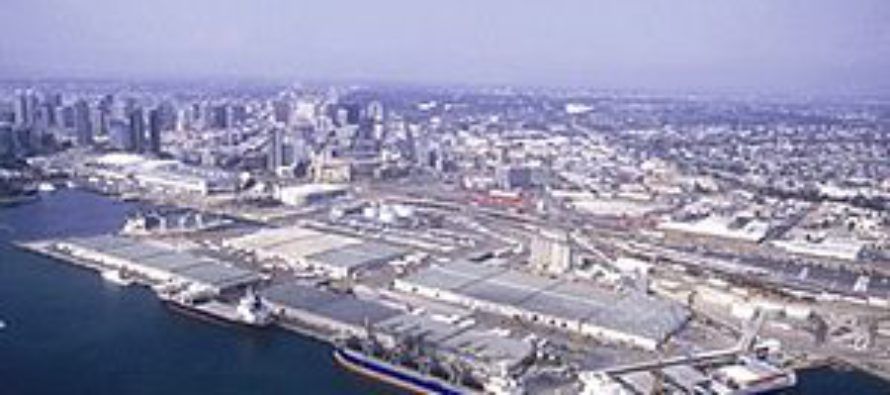 The Port of San Diego is breaking crazy new ground.
The agency — which has 500-plus employees and a $97 million annual budget to oversee maritime cargo and cruise ship facilities in a coastal area covering San Diego and four smaller cities — has turned the permitting process into a way to pad its coffers and ease its financial woes. The U-T San Diego Watchdog team had the rationale and the amazing details:
Amid budget problems last June, the port decided to impose fees to cover staff time spent processing paperwork and issuing approvals for new developments, improvement projects and lease negotiations.
The agency is charging up to $300 an hour or more for some staffers' time, including salary, benefits and an apportionment of port overhead costs.
This adds up quickly. It's like lawyers scavenging for billable hours:
Navy ship repairer BAE Systems was told it would cost $30,000 in port approval fees for a project that was only going to cost $50,000.
BAE wanted to replace two underground diesel storage tanks with one that was smaller and less environmentally above ground on its leased port property. After removing the older tanks, BAE decided not to put the new tank on port land after getting the bill in September. …
Mitsubishi Cement Corporation received a $586,385 bill on July 8 for its project to convert an old transit shed at the Tenth Avenue Marine Terminal into a cement import facility.
The overall estimate was later reduced to $446,000 to correct an error, port officials said.
San Diego port collects 15 times as much as Oakland port
The "cost recovery" program has no parallel at other California ports, the U-T noted.
The fees are more far-reaching than those at other ports in the state, according to an agency consultant. San Diego budgeted $1.5 million of revenue per year from such fees, compared to $100,000 typically collected for similar services at the Oakland port.
And the results are predictable.
GB Capital refused to pay at least $303,000 in port "cost recovery" fees and backed away from its plans to build shops, restaurants, a luxury RV resort and eventually a hotel at the National City marina.
"Cost recovery did influence our decision to back away from the project," said Greg Boeh, general manager of GB Capital. "We believe in the project that we proposed and certainly would be willing to move forward if we could resolve the entitlement concerns."
National City is a struggling blue-collar town with sky-high unemployment and a dearth of economic prospects. It could have used the GB Capital project.
But the port is sticking with the story that what it's doing is reasonable.
Feel free to snicker. At least after you feel sorry for the businesses in the San Diego area that have to put up with this lunacy.
---
---
Related Articles
June 27, 2013 By Katy Grimes SACRAMENTO — As the Legislature is about to recess for the summer, tax increase
In July, when the University of California Board of Regents announced the selection of Homeland Security Secretary Janet Napolitano as
JAN. 27, 2010 It was most interesting to read that Senate President Pro Tem Darrell Steinberg, D-Sacramento, is calling for