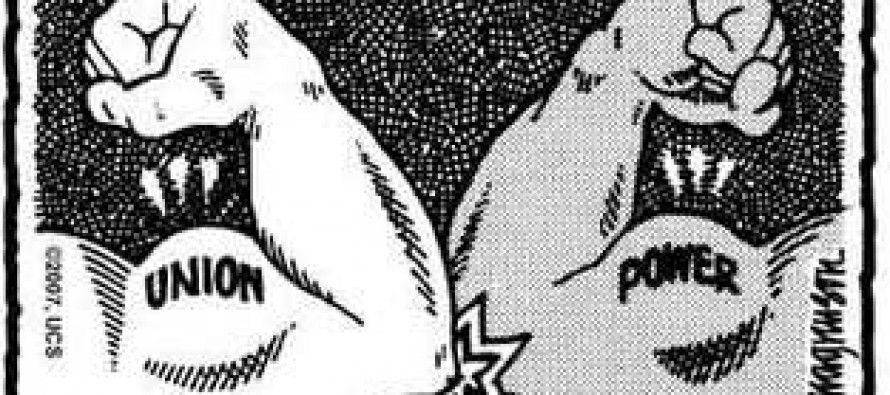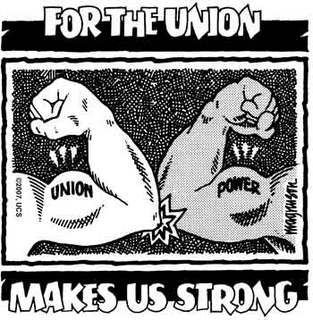 Did a Democratic legislator take labor union money in exchange for a union-sponsored bill? That possibility was raised on the Assembly floor Aug. 28 by Assemblywoman Shannon Grove, R-Bakersfield, in connection with a bill authored by Assemblyman Roger Hernandez, D-West Covina.
Assembly Bill 1897 passed the Assembly and Senate along party lines and is on Gov. Jerry Brown's desk as of Thursday morning. It penalizes businesses that hire labor contractors by making those businesses liable when the contractor violates wage, withholding and workers' compensation regulations.
The bill is sponsored by the California Labor Federation, AFL-CIO, the California Teamsters Public Affairs Council and the United Food and Commercial Workers Union. The bill exempts labor organizations, apprenticeship programs and hiring halls from the definition of a "labor contractor." It also exempts state, county, city and special-district governments from the definition of a "client employer."
Those exemptions rankled Grove.
"The author says this is to protect all employees, it's to protect these employees that are in low socio-economic, disadvantaged communities," she said. "But this law exempts all government clients. So if you're a contractor and you comply with the government and you don't pay your workers' comp or you don't pay your employees, those employees don't have remedy to come back to the government. It also excludes all collective bargaining agreements. So if you are a union, your employees don't matter as much as well.
"So that says one of two things. Number one, [Hernandez] doesn't care if the union and collective bargaining employees are taken care of or that the state employees who are subcontracted are taken care of. Or it's those entities have enough money to buy their way out of this bill. And last I checked on the Senate, that was against the law and the FBI is investigating. So I would ask for a no vote so that we can keep the improprieties out of this house."
Gavel
Speaker Emeritus John Pérez, D-Los Angeles, banged his gavel to cut her off.
"I would remind members not to use pejorative terms or impugn the interest and the positions of other members in presenting in favor or in opposition of legislation," said Pérez. "Ms. Grove, you may proceed on the substance."
Grove was slightly chastened by the reminder, but repeated her assertion that Hernandez might have been bought off.
"Thank you, Mr. Speaker," she said. "I wasn't really trying to target anybody on this house floor. I was just making a point that I would not like to have those integrity issues brought to this house and this floor.
"There's only two reasons why this is out of this bill. The two reasons are: there was enough money to buy their way out, or that they don't care about the employees that are contracted to state government or collective bargaining units.
"This is a bad bill for business. It's a bad bill for government. Every employer that has their own contracts with liability insurance, workers' comp, and they have their own sets of policies, they should be responsible for the employees that they hire. And you shouldn't make another person accountable for those issues."
Campaign
Hernandez' election campaign, like most if not all California Democratic legislators, is financially supported by labor unions. Four of his top five contributions came from unions in the latest financial reporting: the California State Council of Service Employees ($8,200), the California State Council of Laborers ($6,100), the California State Association of Electrical Workers ($5,000) and the Southwest Regional Council of Carpenters ($5,000).
Hernandez  did not address Grove's allegation in his concluding remarks on the bill:
"This bill focuses on companies that choose to use labor contractors to supply workers to do the usual and customary work of their business. That's a business decision under this bill that would come with certain responsibilities to ensure that workers are not abused. AB1897 is a reasonable and limited approach to this issue.
"The purpose here is that, if you are using temporary or subcontracted workers to run the functions of your business, you are responsible for certain basic protections. By creating a simple bright-line rule, AB1897 will provide clarity for all parties up front and we believe will reduce litigation. I know that was a concern by my friend [Grove] in the Bakersfield area.
"Legitimate employers and contractors who are trying to play by the rules cannot compete with those unscrupulous operators that try to cheat workers to lower the bottom line and raise the profit margin. This bill will level the playing field and will actually benefit those entities, especially labor contractors, that are above board, play by the rules and bring value to the employer community.
"All this bill will do is make bad contractors go away. This is a critically important measure for the future of our state. I have attempted to address legitimate opposition concerns. We cannot allow the status quo to go any longer."
Chamber objections
California Chamber of Commerce President and CEO Allan Zaremberg, in a YouTube video released Wednesday, urged California businesses to ask Brown to veto AB1897.
"AB 1897 would expose virtually every employer in the state of California to liability and frivolous litigation for any wage and hour violations that a subcontractor may incur through negligence, through not understanding our complex labor laws in California," he said.
A CalChamber press release labels the bill a "job killer," asserting, "This bill unfairly forces one company to essentially ensure the wage and hour obligations and workers' compensation coverage for the employees of another.
"It will create a significant threat of litigation and liability for California employers who legitimately utilize contracted labor, which will ultimately result in fewer contracts for small, minority-owned businesses, as well as their employees."
On Aug. 27, five days after being arrested for drunk driving, Sen. Ben Hueso, D-San Diego, carried the bill on the Senate floor. He said:
"AB1897 addresses a growing problem in California that is of growing concern and threatens to undermine the middle class. In recent years, we have seen a growing trend across many industries in California that shift what used to be good middle class jobs to a subcontracted employment model. These workers perform the regular work of a business often for years and years and often on the site where the business is located or work through a variety of intermediaries or labor contractors.
"The basic premise of this bill is, if you are an employer that uses a labor contractor to bring workers to your work site and perform the usual course of your business, you will bear some basic level of responsibility for those workers. This is about saving good jobs in California, protecting legitimate employers and helping our middle class grow."
Exemptions
No one spoke in opposition to the bill on the Senate floor. But in the Assembly, Assemblyman Donald Wagner, R-Irvine, agreed with Grove about the the bill's exemptions.
"Ask yourself: If this bill is good enough for everybody else, why the carve-out?" he said. "It's a political deal. It's a political payoff of some sort. If this is good policy, apply it everywhere. I'd like to see the whole state of California carved out. And you guys can all do that with a no vote on AB1897."
---
---
Related Articles
California is perhaps the most significant state in the union both culturally and economically. One in every eight Americans lives
Pursuing a long-held dream of maximizing voter turnout, California Democrats have coalesced around legislation that would fundamentally transform the experience —
The concerted push for higher minimum wages in California has spread from the East Bay to Los Angeles. On the