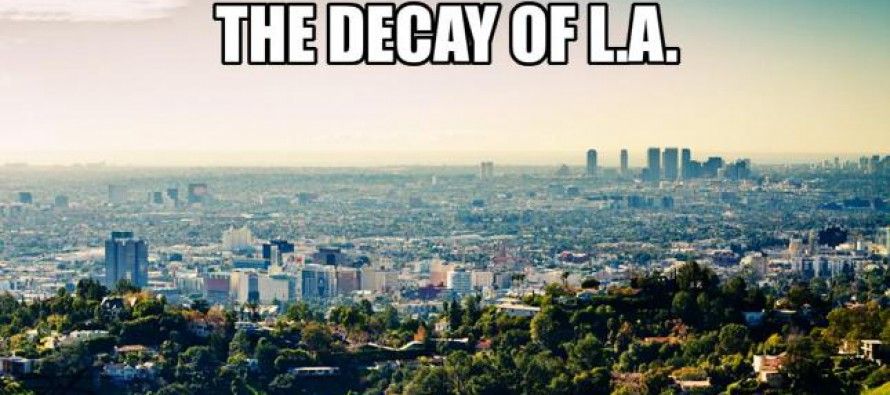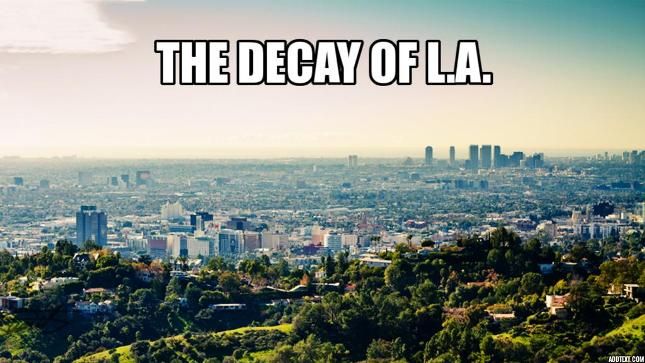 Gov. Jerry Brown's daily push to depict California as being in a sharp rebound from the 2007-2009 economic meltdown ignores the fact that the recession never went away in a majority of the state's 58 counties, especially those in inland areas. The journalists who are competent enough to point this out sometimes do so by shorthanding California's economic rebound as being concentrated on "the coast."
But there's a big shortcoming to this narrative. It's called Los Angeles. America's second-largest city is struggling. Unemployment is estimated to be 8.7 percent, which is worse than any state. As bad as it is, that figure is misleading because it counts as employed tens of thousands of people with part-time jobs, and it doesn't include those who have stopped looking for work. Based on U.S. Bureau of Labor statistics for California, it's likely that fully one in five L.A. residents who want full-time work can't find such jobs.
From 1990 to 2013, even as L.A.'s population went from 3.49 million to 3.85 million, there was a 3 percent decline in total payroll jobs, according to a recent UCLA Anderson report.
The bad news is that both the city's short-term and long-term prospects are grim as its core 20th-century industries struggle or vanish. Aviation and manufacturing, both of which used to be huge within city limits, are all but gone. And the film/TV industry has never done more of its shooting outside of L.A., leading to panicked state  lawmakers passing an emergency increase in Hollywood subsidies in recent weeks after being begged to do so by city lawmakers.
The biggest 'failed city' of them all
This is not a narrative one hears that often. When California journos write about failed cities, they focus on the ones that have declared or are darn near bankruptcy.
Meanwhile, the city whose population is far greater than the combined population of those failed cities steadily goes down the drain. In January, a blue-ribbon panel of prominent Angelenos acknowledged this in a hugely downbeat report called "A Time for Truth." Here's the L.A. Times' account:
Los Angeles is a city facing economic decline, weighed down by poverty, strangled by traffic and suffering from a crisis of leadership, according to a report released Wednesday by a 13-member panel of influential civic leaders.
The Los Angeles 2020 Commission offered a harsh assessment of government decision-making, warning that the nation's second-largest city is heading to a future where it can no longer afford to provide public services. Among a litany of problems highlighted in the report are underfunded retirement programs for City Hall employees, slower police and fire response times, and government spending that is growing faster than revenue. …

The report … was commissioned last year by City Council President Herb Wesson. It arrives as the city is struggling to regain its financial footing after a turbulent five-year period of recurring budget crises, the elimination of 5,300 jobs and battles to secure union concessions on pensions and retirement benefits. …

Among the challenges highlighted by the panel: a poverty rate higher than many other American cities; city revenue that has remained flat since 2009; a shrinking middle class; and "wishful" responses to a "continued economic decline."
Everywhere you look, grim tidings
Bruce Bialosky, a Los Angeles writer and occasional GOP politician, despaired at the breadth of his city's decline:
8% of Los Angelenos earn poverty pay. If you include those out of work, they state 40% of residents live in misery.
Los Angeles is the only one of seven major metropolitan areas in the country to have a net decline in employment over the last decade.
Major industries are leaving; none are moving here. Twelve companies on the Fortune 500 used to call Los Angeles home, and now just four do.
The school system graduates just 60% of its students from high school and only 32% are qualified for either the UC or Cal State University systems.
The pension system has set aside only 10% of the future needs of city workers.
Stunning stuff. The next time you hear someone tout the California rebound narrative, please guffaw and ask how come it doesn't extend to California's biggest city.
As the star of "NCIS: Los Angeles" would say, don't call it a comeback.
---
---
Related Articles
A complaint filed earlier this month with the U.S. Department of Justice alleges that thousands of Americans with disabilities have been
If you think the Super Bowl commercial depicting "The Green Police" was a joke, think again. California's Cap and Trade
JUNE 2, 2011 By STEVEN GREENHUT Gov. Jerry Brown's talk to the California State Association of Counties was more meandering