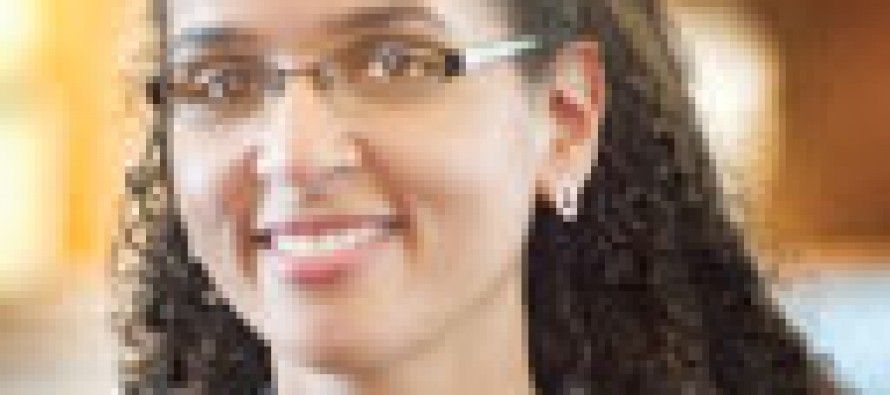 Governor Jerry Brown has nominated a U.S. Department of Justice official for a spot on the California Supreme Court.
On Monday, Brown nominated Leondra R. Kruger, a Yale Law School graduate, to fill a vacancy created by the retirement of Associate Justice Joyce L. Kennard, who left the court in April. If confirmed by the Commission on Judicial Appointments, Kruger would be Brown's third appointee to the state's highest court in as many years.
"Leondra Kruger is a distinguished lawyer and uncommon student of the law," Brown said in a press release announcing the appointment. "She has won the respect of eminent jurists, scholars and practitioners alike."
Born and raised in the Los Angeles area, Kruger has spent the past eight years working in various positions at the U.S. Department of Justice. Since 2013, Kruger has served as a Deputy Assistant Attorney General at the department's Office of Legal Counsel, where she has earned high praise from the federal government's top lawyer.
"Leondra is an extraordinarily talented attorney who has been a leader within the Justice Department's Office of Legal Counsel and Office of the Solicitor General," U.S. Attorney General Eric H. Holder Jr. said in a written statement on Kruger's nomination. "Her remarkable judgment, tireless work ethic, and dedication to the highest ideals of public service have marked her as one of the foremost leaders of her profession."
Brown remaking state Supreme Court
When Brown took office for his second stint as governor, all but one of the seven state Supreme Court justices were appointed by Republican governors. With Kruger's confirmation, Democrats now would hold three seats on the court. One more Brown appointment over the his last term in office would give Democrats a four-member majority.
Earlier this year, Brown nominated Mariano-Florentino Cuellar, a 41-year-old Stanford law professor, to fill the vacancy created by Justice Marvin Baxter. In 2011, Brown tapped UC Berkeley law professor Goodwin Liu, who had been denied a seat on the 9th U.S. Circuit Court of Appeals.
If successfully confirmed, Kruger would be Brown's 10th appointment to the state Supreme Court — more than any other governor in California's history, according to CalWonk's Phillip Ung. Kruger would be the only African American currently on the California Supreme Court.
"I am deeply honored by Governor Brown's nomination," Kruger said in a press release. "I look forward to returning home to California and, if confirmed, serving the people of California on our state's highest court."
Democratic lawmakers were quick to embrace Kruger's nomination to the position, which pays $225,342 per year.
"This is another outstanding appointment Governor Brown has made to the California Supreme Court," Assembly Speaker Toni Atkins, D-San Diego, said in a prepared statement. "I look forward to Ms. Kruger's voice on the court as all three branches of our government work to ensure justice for all Californians."
Kruger's conflict with religious groups
The choice of Kruger is likely to draw the ire of religious groups that have battled with her over First Amendment rights. While at the Solicitor General's office, Kruger represented the Obama administration in 12 cases before the U.S. Supreme Court, including Hosanna-Tabor Evangelical Lutheran Church and School vs. EEOC.
In Hosanna, Kruger argued that federal discrimination laws should be applied to religious organizations. Courts have long recognized a ministerial exception, which exempts religious institutions from anti-discrimination laws in hiring practices. Several justices openly scoffed at Kruger's arguments to overturn the precedent.
"That's extraordinary. That's extraordinary," Justice Antonin Scalia said in one exchange with Kruger during oral arguments. "We're talking here about the Free Exercise Clause and about the Establishment Clause, and you say they have no special application."
A unanimous Supreme Court ultimately upheld the school's First Amendment right to exercise its religious beliefs.
"The interest of society in the enforcement of employment discrimination statutes is undoubtedly important," Chief Justice John G. Roberts Jr. wrote in the court's opinion. "But so too is the interest of religious groups in choosing who will preach their beliefs, teach their faith, and carry out their mission."
Kruger quickly rose through Justice Department ranks
Kruger, who clerked for Supreme Court Justice John Paul Stevens from 2003 to 2004, worked as an associate at Wilmer, Cutler, Pickering, Hale and Dorr LLP from 2004 to 2006. While teaching at the University of Chicago Law School in 2007, Kruger was tapped to join the Bush administration's Justice Department, where she quickly rose through the ranks.
"Get used to this name, Leondra Kruger," the Wall Street Journal's legal blog advised in 2010. "Say it again: Leondra Kruger. It's a name in the world of law that you're likely going to be hearing for years to come."
At that time, Kruger was promoted to principal deputy solicitor general, a position that is considered the "political deputy" under the solicitor general. A prominent legal blog considered the appointment under Acting U.S. Solicitor General Neal Katyal "a surprise." But, Katyal was impressed by Kruger's legal expertise.
"Leondra Kruger is perhaps the most outstanding lawyer in America right now under the age of 40," Katyal said of Kruger's appointment to the California Supreme Court. "She is known for meticulous preparation before her arguments in the United States Supreme Court, her absolute dedication to candor and her unwavering commitment to fairness."
In 2011, Kruger was honored by the National Law Journal as one of its "Minority 40 Under 40." She was admitted to the State Bar of California in 2002, according to bar records, but is currently inactive.
Kruger must be confirmed by the Commission on Judicial Appointments, which consists of Chief Justice Tani Cantil-Sakauye, Attorney General Kamala D. Harris and senior presiding justice of the state Court of Appeal Joan Dempsey Klein.
If Kruger is confirmed, she would face a statewide confirmation vote in the 2016 general election.
---
---
Related Articles
Jan. 8, 2013 By John Seiler Tony Quinn just wrote happily of the demise of the Tea Party. Which never had
Sierra County, tucked in the foothills once traversed by the Donner Party along the Nevada border, has seen its population
  Almost every year in the California Legislature Proposition 13 becomes a target for those seeking higher taxes. The 1978