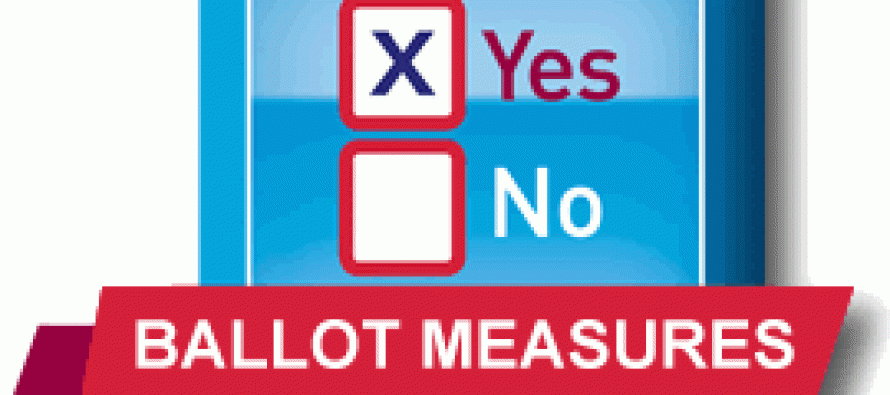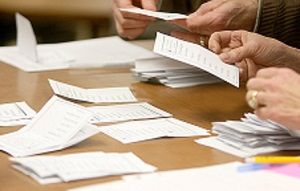 This election, your vote counted double.
"When it's 50 % turnout, your voting power is doubled #math," Paul Mitchell of Political Data Inc., the state's top political data firm, tweeted on Election Day.
Increased voting power — it's one of several upsides to the state's record low turnout in this month's gubernatorial election. With fewer than 75,000 ballots left to count statewide, turnout is expected to top out at 42 percent — the lowest for a general election in California's history. Of the state's 38 million residents, just 7.5 million registered voters cast their ballots. That comes out to one in five people deciding who will lead the largest state in the nation for the next four years.
California's abyssal turnout rate demolished the previous record for worst turnout in a general election. In 2002, just 50.57 percent of registered voters chose between Republican businessman Bill Simon and then-Gov. Gray Davis, a Democrat.
It wasn't unexpected. The June 2014 primary turnout of 25.2 percent set a new record for the lowest voter turnout for any statewide election in California; the previous low was 28.2 percent in June 2008.
The low turnout has inspired a round of news stories about how to improve civic participation. "Democracy works better as more people participate," incoming Secretary of State Alex Padilla told the San Francisco Chronicle. "Excitement around the particular candidates drives much of the turnout, and that's hard to legislate."
KFBK recently asked, "What should California do about low voter turnout?"
The question presupposes low turnout is a problem in need of fixing. For starters, California's voter turnout isn't evenly distributed throughout the state. In tiny Sierra County, the second-least populous county in the state, 73 percent of registered voters cast their ballots in the Nov. 4 election. That's more than double Los Angeles, the most populous county in the country, where 31 percent of registered voters participated. Another half-dozen counties — Nevada, Mariposa, Amador, Alpine, Plumas and Marin — all had turnout of 60 percent or more.
2016: Bumper year for ballot measures
In addition to increased voting power for high-propensity voters, the state's record-low turnout in 2014 will lead to a bumper year for ballot measures in 2016.
"If voters were a bit underwhelmed by the measures on the California ballot … just wait for the 2016 election," wrote Joel Fox, publisher of Fox and Hounds Daily, one of the state's top business and political websites. "Already there is talk of potential initiatives on legalizing recreational marijuana, public pension reform, minimum wage increases and a basket full of tax hikes. The machinations around the tax issues could be most compelling just because so many are being considered."
A recent memo from a top-notch public affairs firm based in Sacramento made the case that 2016 could break records for the most number of ballot measures on a single ballot.
"The historically low turnout in the 2014 general election will dramatically lower the number of signatures required to qualify ballot initiatives in 2016," wrote Rick Claussen, Ned Wigglesworth and Aaron McLear of Redwood Pacific Public Affairs. "But the lower signature threshold and extended collection window very likely will make qualifying initiatives far less expensive than ever before, potentially producing a very long ballot in 2016."
The threshold for qualifying a ballot measure is based on participation in the previous gubernatorial election. Initiative statutes require valid signatures from at least 5 percent of the total votes cast for governor at the last gubernatorial election, while initiative constitutional amendments require at least 8 percent. Based on current figures, that would lower the signature requirement from 504,760 valid signatures to 365,000.
In other words, just 2 percent of registered voters can get a measure on the ballot — or less than 1 percent of residents in the state.
As CalWatchdog.com's Chris Reed argued, "That is good news for those considering taking on public employee unions in 2016 with ballot measures putting limits on government pensions or scrapping state laws allowing teachers to receive lifetime tenure after less than two years on the job."
The Marijuana Policy Project, which is pushing for the legalization of marijuana throughout the country, is optimistic about California in 2016.
"This year's election was a large step forward, but the 2016 election will be a huge leap toward ending marijuana prohibition in this country once and for all," Rob Kampia, the organization's executive director, said in a statement after the election.
Redwood Pacific's memo outlined other changes to the initiative process that will alter the 2016 political landscape. Under a law passed in 2011, all ballot measures arising from signatures are considered on the general election ballot. Additionally, in 2014, the legislature approved Senate Bill 1253, which will extend the signature gathering period by an extra month, add a public review period for title and summary, and require a legislative informational hearing when proponents collect 25 percent of the necessary signatures.
"For a relatively small investment, a proponent can force a legislative hearing on their initiative," McLear told CalWatchdog.com.
The low threshold won't last forever. As KQED's John Myers recently pointed out, "The new low bar for initiatives will last only for two election cycles."
Probolsky Research: "Surprises may be the norm"
It's no coincidence that California's record-low turnout was matched by a record number of legislative upsets. An incumbent Democratic state lawmaker hadn't lost reelection in 20 years. This year, four incumbents lost reelection, including Assemblyman Raul Bocanegra's shocking defeat to long-shot Democrat Patty Lopez.
One of California's top polling firms expects more upsets, courtesy of low turnout and the Top Two elections system.
"Surprises may be the norm," said Justin Wallin, COO/CMO of Probolsky Research. "Voter behavior is more likely to mimic what we have seen with our jungle primaries, wherein candidates in large fields of contestants can't rely so heavily on their ballot language."
Wallin believes candidates need to "ensure that voters arrive at the ballot box intending to vote for them, otherwise they are likely to just get lost in the crowd."
---
---
Related Articles
Sept. 26, 2012 By Colin A. Carter Californians will soon vote on Proposition 37, which requires that genetically modified (GM)
JAN. 11, 2011 By JOHN SEILER In his Jan. 3 Inaugural Address, Gov. Jerry Brown promised us a respite from
John Seiler: Republicans finally are wising up to a strategy I suggested to them long ago: Use the initiative process