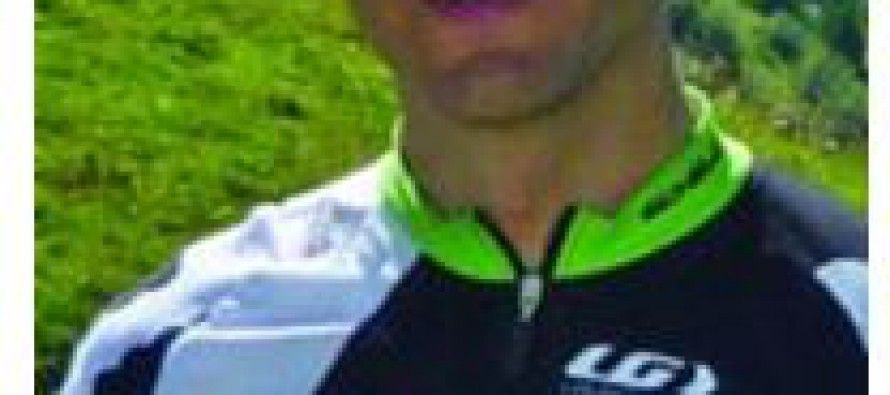 Peter Rumble, an outgoing Sonoma County administrator, recently announced the formation of California Clean Power, a new private company where he serves as CEO.
According to Rumble, the mission of CCP is "to provide cleaner power at a lower cost with local control."  They plan to do this by helping cities and counties establish Community Choice power programs similar to the existing Sonoma Clean Power, which has replaced Pacific Gas & Electric in the vast majority of the homes and businesses it has targeted.
CCP, SCP and other firms are operating under California's Community Choice Aggregation Act, Assembly Bill 117. In 2002 the Legislature passed AB117 and it was signed into law by Gov. Gray Davis a year before he was recalled.
The law defined CCAs as, "Any city, county, or city and county whose governing board elects to combine the loads of its residents, businesses, and municipal facilities in a communitywide electricity buyers' program."
Sonoma Clean Power
So how is this process supposed to work in cities and counties across the state?
One model is Sonoma Clean Power. Its process of "opting in" new ratepayers is anything but transparent. If CCP and similar companies follow that model, the same questions about transparency will arise.
SCP owns or operates no power plants. It owns or maintains no power poles, power lines or maintenance equipment. But SCP now pockets most of the payments Sonoma County residents would normally make to PG&E.
On their website, SCP wrote, "We provide everyone in participating cities with the option of using environmentally friendly power, generated by renewable sources, like solar, wind and geothermal, at competitive rates."
But what, actually, does SCP do? According to a press release on the same website,  "Electricity will continue to be delivered over PG&E' s transmission and distribution system, and PG&E will maintain responsibility for meter reading, billing and maintenance." In other words, PG&E will continue to do all the actual work.
But instead of generating electricity, SCP buys power from a number of sources, including Constellation, a Baltimore-based subsidiary of Chicago energy provider Exelon. SCP also has signed contracts for geothermal energy with Calpine's local Geysers facilities and for solar power from Recurrent Energy.
Is Sonoma Clean Power actually cleaner?
There is one fact SCP is careful not to tell Sonoma County residents. To claim they are a cleaner provider, they compare their energy portfolio – 33 percent renewable  — to PG&E's statewide portfolio – 19 percent renewable.
But in Sonoma County, already the great majority of electricity that PG&E delivers is renewable, since it comes from Calpine, a completely green geothermal source. From the Calpine website:
"Calpine, the largest geothermal power producer in the U.S., owns and operates 15 power plants at The Geysers with a net generating capacity of about 725 megawatts of electricity — enough to power 725,000 homes…. The Geysers meets the typical power needs of Sonoma, Lake and Mendocino counties, as well a portion of the power needs of Marin and Napa counties. In fact, The Geysers satisfies nearly 60 percent of the average electricity demand in the North Coast region from the Golden Gate Bridge to the Oregon border."
The only way SCP customers can get the same percentage of geothermal power that PG&E already delivers in Sonoma County is the SCP EverGreen Option, which costs 20 percent more than their basic service, and asks customers to make a 12-month commitment, with a $100 charge for early termination.
SCP claims people should switch providers because it offers "cleaner energy at lower cost". But obviously a stronger force is at work here.
Opting in vs. opting out
AB117 tilts the playing field drastically in favor of CCAs and against PG&E, Southern California Edison and San Diego Gas & Electric. For SCP, for example, just 5 percent have opted out, 95 percent automatically being included in SCP.
How? The unnaturally high adoption rate of any CCA is due to the automatic opt-in provision. Instead of giving residents the ability to choose the new government entity, California law states they are conscripted as CCA customers, unless they actively opt out and stay with the regular electricity provider.
To compound the situation, SCP makes it difficult for Sonoma County residents to even know their electricity provider has been switched. In early 2014, SCP sent out notices that it automatically had become residents' new power company. It was cleverly disguised to look like the kind of promotional piece that is easy to throw away.
Here's how the envelope looked, as if it were just another piece of junk mail in this age of email and texting. Below it is the letter that was inside.
'Automatically start'
Notice how the letter spends about 150 words describing how supposedly wonderful  SCP is, and how it will "automatically start."
Only way at the bottom does the letter mention, "You may opt out of Sonoma Clean Power and continue to purchase PG&E's standard service" — which, by implication after all that went before, costs more and is dirty energy.
The mailer says it's necessary to have "your account information" ready to opt-out, which for most people would be too much of a bother.
It's as if an election for governor automatically picks one person unless 51 percent of voters actually show up to the polls, provide all their "information" and choose someone else.
First Community Bank offers financing
First Community President and CEO Debbie Meekins said her bank got involved with SCP because the new agency offered communities such compelling benefits as choice, more renewable energy and local control. "With California Clean Power, we're looking to do the same thing," she said.
The company proposes to offer cities and counties turnkey solutions that include not only financing, but legal assistance, energy purchasing, public outreach, billing and other services.
According to the Santa Rosa Press-Democrat, the company's other four owners and directors are:
Developer Bill Gallaher, managing director of Oakmont Senior Living;
Former North Coast congressman Doug Bosco, a principal investor and general counsel for Sonoma Media Investments, which owns The Press Democrat;
Komron Shahhosseini, a county planning commissioner and a partner in Oakmont Senior Living in charge of site acquisition and development;
Jonathan Kathrein, a law clerk for Bosco and law school student with a background in environmental and community organizing.
In addition, "Gallaher and Bosco also are directors at First Community, which has provided $10 million in financing to Sonoma Clean Power, including a key startup loan of $2.5 million."
Bosco served as U.S. congressman from the North Bay from 1982-1990. He was part of the Rubbergate scandal of the early 1990s, when he bounced 124 checks worth over $537,985 on the bank of the U.S. House of Representatives.
CEO Rumble anticipates great demand for his new company's offerings. "There are several communities that are really interested in this model," he said.
With everything available on a platter, from financing to legal help, to a guaranteed, state-sponsored takeover of PG&E's customer base, why would they not be?
Greg Karraker is chief  marketing officer of a big data company, and a follower of local politics across America. His blog is www.thelittlepicture.net
---
---
Related Articles
California ranked at the bottom for the second consecutive year on the annual report on state government transparency compiled by the Public Interest Research Group,
MAY 18, 2011 By K. LLOYD BILLINGSLEY When cities outsource services to save money, they often take heat from workers.
July 2, 2012 By Michael Warnken Upon recent news of the state's $16 billion dollar budget deficit, the legislature began