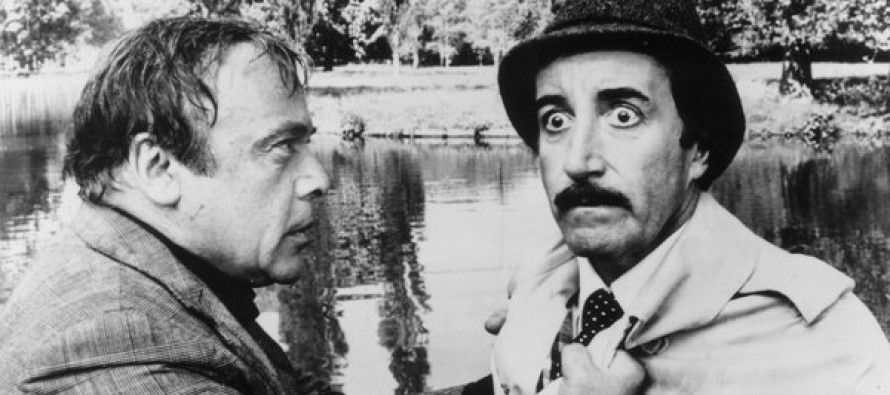 Back two years ago when France jacked up its top income tax rate to 75 Percent, it was compared to California's almost 52 percent rate (combined federal and state). The pro-tax New York Times said high-taxes didn't drive away the wealthy. Except famed French actor Gerard Depardieu decamped for Russia, which has a 13 percent tax.
And there's the famous case of the Rolling Stones in the early 1970s escaping the UK and its 98 percent tax rate for Southern France to record their aptly named "Exile on Main Street" album.
Now, the French have let slide their 75 percent tax. AFP reported:
Once a flagship policy of French President Francois Hollande, the 75-percent "supertax" on top earners limps into its final weeks this month having sparked plenty of controversy but few economic results.
It was no surprise that the policy, which expires on February 1, would be quietly dropped: it was only ever slated to last two years and the Socialist government has for months declared it would not be renewed.
The tax had also been watered down until it was barely a shadow of the "exceptional contribution to solidarity" proclaimed by Hollande when he came to power in 2012.
In California, Proposition 30 was passed by state voters about the same time in 2012 as the French high tax. Prop. 30 raised taxes on those making more than $250,000 a year, but is scheduled to expire at the end of 2018. It was pushed by Gov. Jerry Brown.
But during his re-election bid this year, he said he won't push to renew Prop. 30. Given that he's probably running for president, we can take him at his word.
But his "troops," as he called the teachers' unions during his 2012 camapign, are eager to keep it on the books and will be pushing for an extension on the 2016 ballot. So that could be a conflict.
---
---
Related Articles
Since the 9/11 attack almost 13 years ago, the Federal Reserve Board has been inflating the dollar. Everybody has noticed
Katy Grimes: California leads the country in regulatory laws. It's nothing to be proud of. While other states mock California's
John Seiler: Today, January 17, the Year of Our Lord 2011, in Huntington Beach it was Fahrenheit 78 degrees, the