Bon appétit.
A federal judge has struck down California's prohibition on foie gras — more than a decade after Gov. Arnold Schwarzenegger signed into law the nation's first ban on the culinary treat.
U.S. District Judge Stephen Wilson ruled Wednesday that California's ban on the product violated federal laws governing poultry products.
"This issue boils down to one question: whether a sales ban on products containing a constituent that was produced in a particular manner is an 'ingredient requirement' under the PPIA [Poultry Products Inspection Act]," Wilson wrote, referring to the federal law. "California cannot regulate foie gras products' ingredients by creatively phrasing its law in terms of the manner in which those ingredients were produced."
A French term meaning "fatty liver," foie gras is most commonly produced by force-feeding ducks and geese to produce a specially fattened liver. In 2004, state lawmakers approved Senate Bill 1520, authored by then-State Sen. John Burton, D-San Francisco, which banned the production and sale in California.
Burton now is the chairman of the California Democratic Party.
Chefs, foodies rejoice at decision
Chefs didn't waste any time putting foie gras back on their menus. Within hours of the ruling, according to the San Jose Mercury News, "David Bazirgan of Dirty Habit restaurant in San Francisco had concocted an all-foie gras $60 tasting menu of four courses, starting with oysters poached in foie gras fat and ending with an entree of aged rib-eye steak with seared foie gras and black truffle."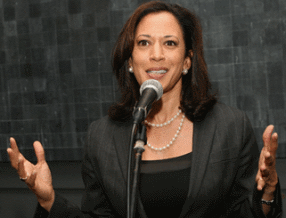 The case, which was brought by the Association des Eleveurs de Canards et D'Oies du Quebec, Hudson Valley Foie Gras and Los Angeles-based Hot's Restaurant Group, does not affect the state's ban on the production of foie gras. Lifting the ban only allows serving foie gras, meaning it will have to be imported.
Although restaurants are allowed to resume serving the delicacy, animal rights groups are optimistic Attorney General Kamala Harris will appeal the decision to the 9th Circuit Court of Appeals.
"The state clearly has the right to ban the sale of the products of animal cruelty, and we expect the 9th Circuit will uphold this law, as it did in the previous round of litigation," Humane Society of the United States President Wayne Pacelle said in a statement released on the group's website. "Force feeding is not an 'ingredient' of foie gras since foie gras can be produced without resorting to such cruel methods. We are asking the California Attorney General to appeal the ruling."
PETA threatens restaurants
One animal rights group isn't waiting for the courts to take further action. The People for the Ethical Treatment of Animals issued a threat to restaurants that intend to serve what it describes as "torture in a tin."
"A line will be drawn in the sand outside any restaurant that goes back to serving this 'torture in a tin' and whoever crosses that line identifies with gluttony that cannot control itself even to the point of torturing animals," the organization said in a statement. "Foie gras is French for fat liver, and Fathead is the American word for the shameless chefs who actually need a law to make them stop serving the bloated, near-bursting organ of a cruelly force-fed bird."
PETA's threats are nothing new. When California's foie gras ban went into effect in 2012, after an eight-year implementation period, several restaurants circumvented the law by offering the item as a complementary side dish.
That led to a lawsuit filed by the People for the Ethical Treatment of Animals against Hot's Kitchen for selling a burger that included, according to the Huffington Post's description of the menu, "a complimentary [sic] side of foie gras." PETA filed the lawsuit after unsuccessfully trying to persuade the Hermosa Beach Police Department to bust the restaurant.
"No restaurant can act outside the law by illegally selling the diseased livers of abused birds, and PETA will help make sure that this one doesn't," PETA general counsel Jeff Kerr said in 2012. "Serving a 'complimentary [sic] side of foie gras' is as cruel as it is unlawful."
Even socialists questioned the ban — or at least, those in the product's birthplace
Francois Hollande, the socialist president of France, offered to "bring as much [foie gras] as needed to authorities of the country [the United States]" to help convince Sacramento the ban was absurd.
"I think they will listen," Hollande said in 2012. "We wish we could have more of it here in France, and sometimes cannot, due to lack of purchasing power — I wouldn't want to deprive the Americans!"
---
---
Related Articles
A cliche in government circles is that there is no "magic bullet" available to address many big, difficult problems. But
Amid a patchwork landscape of laws and enforcement, California legislators eyed a new bill that would ban getting high
As many Californians are well aware, more than half of students at UCLA and UC Berkeley are Asian or Asian-American.