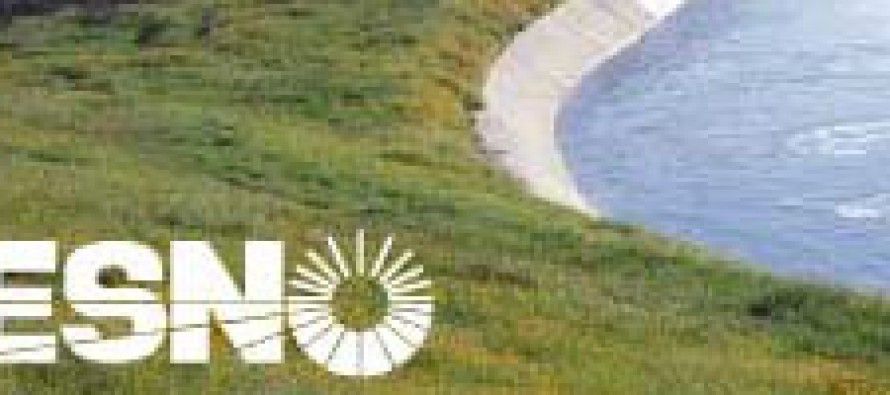 The gleaming high-tech companies of San Francisco and Silicon Valley now are California's face to the world — even more than Hollywood.
But — surprise! — an updated Brookings Institution study found the inland metropolitan areas of California beat out the upscale coastal cities in the Bay Area and Silicon Valley for overall economic growth in 2013-14.
What most Californians hear and read in the media is the cities of San Francisco and San Jose are leading the jobs recovery in California, with the inland areas still mired in recession.  And indeed those two cities are doing well.
But when measured at the level of Metropolitan Statistical Areas, Fresno, Sacramento and Riverside were ranked higher in combined positive change in employment and Gross Domestic Product growth per person for 2013-2014.
The Brookings Institution's Metro Monitor survey analyzes to what degree the world's 300 largest metropolitan economies have recovered to 2007 levels of income and employment.  Eight California cities were ranked in the survey.
Fresno leads the pack
Fresno was the highest-ranked California metro area in 2013-14, with a rank of 49, mainly due to 4.5 percent employment growth. Fresno actually had a negative 0.9 percent growth in GDP.
Next came the San Jose metro area, ranked 72, with a tiny 0.2 percent growth in GDP, but a 3.5 percent jump in employment.
Third came the Riverside metro area, ranked 103, with 0.2 percent GDP growth and 2.8 percent employment growth.
Fourth was Sacramento, ranked 122, attributable to a 1.1 percent increase in GDP and 2.0 percent boost in jobs.
Surprisingly, the San Francisco metro area came in fifth in California and 125th in the world.  Another surprise was that San Francisco had a 0.5 percent decline in GDP, coupled with a 2.6 percent increase in jobs. So high-tech job growth in the San Francisco area doesn't tell the whole story.
Rounding out the bottom three metro areas in California were San Diego at 142, Los Angeles at 148 and Bakersfield at 178.
San Jose and San Francisco, however, still had the highest GDP per capita by a large margin over the other California areas.
Again surprisingly, California's eight metro areas averaged a .325 percent decline in per capita GDP in 2013-14, but a 2.76 percent increase in jobs.
It needs to be pointed out that the above numbers only partly reflect the record drought, which worsened in late 2014 and likely will affect the numbers for the inland agricultural areas of California such as Fresno and Bakersfield.
CA Leaps over Brazil in GDP
On Jan. 15, Bloomberg reported California's total GDP surpassed Brazil to become the eighth-ranked in the world if our state were a country.  In 2013, California surpassed Russia and Italy.
Gov. Jerry Brown was quick to attribute this higher ranking to the diversity of California's economy and his financial policies.
However, yet another surprise is that California's surpassing of Brazil in GDP was mainly because of the decline of Brazil's economy, much as Italy's and Russia's GDP also declined from 2012 to 2013 (see table below).
And California may have the eighth largest GDP in the world, but on a per capita basis, it ranks 18th among 50 states, below Illinois and above Nebraska.
Change in GDP 2012-2013 (in trillions – unadjusted for inflation)
Russia
Italy
Brazil
California
% change
0.58%
decline
0.75%
decline
0.02%
decline
3.53% increase
2013
$2.057 (decline)
$2,129 (decline)
$2.23 (decline)
$2.200 (increase)
2012
$2.069
$2.145
$2.250
$2,125
---
Note: The above numbers reflect nominal, not real, GDP. California's real GDP increase for 2013 was 2.0 percent. The main difference between nominal and real values is that real values are adjusted for inflation, while nominal values are not. As a result, nominal GDP will often appear higher than real GDP. Nominal vs. Real GDP, and the GDP Deflator — Investopedia.
---
---
Related Articles
JUNE 4, 2010 By ANTHONY PIGNATARO Former Assemblyman Michael D. Duvall of Yorba Linda, who left office suddenly in September
Convinced that California's fiscal crisis is effectively over, state Democrats led the state Legislature to pass a $156 billion budget. They
What a difference five years makes. In 2010, the California State University system issued $352 million in revenue bonds. Earlier this month,