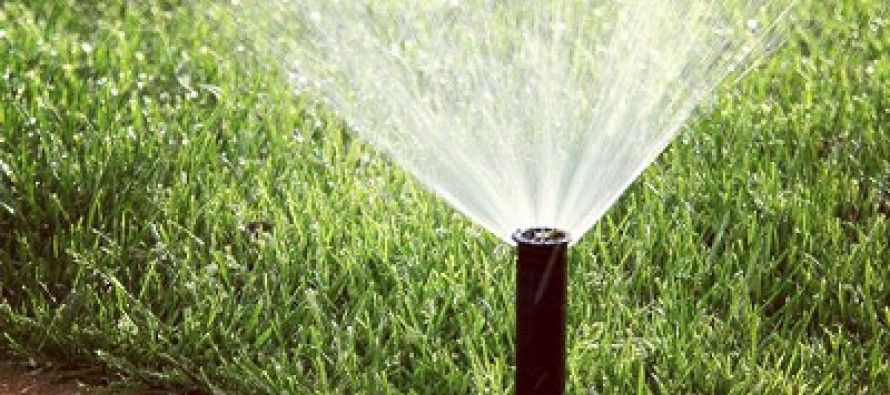 Motivated by a fourth year of drought — and mandatory water cuts — Californians reduced urban water use by 27.3 percent in June, compared with the same month two years ago, the state reported on Thursday.
The results are the first since state-ordered water cuts went into effect June 1. They exceeded the 25 percent conservation target mandated by Gov. Jerry Brown in April.
"Californians understand the severity of the drought and they are taking action, as shown by the numbers released today," Felicia Marcus, chair of the State Water Resources Control Board, said in a news release. "We didn't know if the positive showing in May was due in part to cooler temperatures. This report shows that residents knew they had to keep conserving even during the summer heat and they kept the sprinklers off more than they would in a normal year. That's the right attitude as we head into August and September heat — in the drought of the century with no certain end date."
The state required cities and towns to slash water use between 8 percent and 36 percent starting June 1, after voluntary measures came up short. It was the first mandated water cutback in California's history.
Even before the state released its figures, water agencies from San Francisco to San Diego said they met or exceeded their June savings targets.
The Los Angeles Department of Water and Power, California's largest agency serving 4 million people, said it met its 16 percent savings goal.
San Diegans cut water use by about 26 percent in June, following a 30 percent drop in May, which was aided by cool and wet weather, the region's water authority reported.
The San Jose Water Co. said its customers cut consumption by 35 percent in June, compared to the 20 percent goal.
State regulators put the water cuts in place after Gov. Jerry Brown ordered a 25 percent statewide water reduction mandate in April.
Districts with the highest per capita water use received the steepest reduction orders.
June's water reductions follow a 28.9 percent drop in May. Californians reduced water in April by only 14 percent and 3.6 percent in March, leading up to the mandatory cuts.
Water districts that don't meet the state mandates face the prospect of $10,000 per day fines, though the state panel has emphasized its goal is conservation, not fines. Districts could also face additional limits on how many days a week residents can water lawns.
To the frustration of some city dwellers, conservation orders do not apply to the state's agriculture industry or environmental water use. Both sectors use far more water than urban areas, though each has experienced severe cutbacks.
State officials stressed that Californians must keep saving water.
"We're not just in a drought. We're in the drought of our lives," said Felicia Marcus, chair of the State Water Resources Control Board. "That's why we are taking it seriously."
Contact reporter Chris Nichols at [email protected] or on Twitter @ChrisTheJourno
---
Related Articles
A new rule designed to promote urban development and curb both car usage and greenhouse gas emissions may end up
The battle over California's out-of-control public employee pensions could soon move from the courtroom to the ballot box. A bipartisan group of pension
New data show strong jobs growth continuing in California throughout the year. That's good news for the state's workers. And