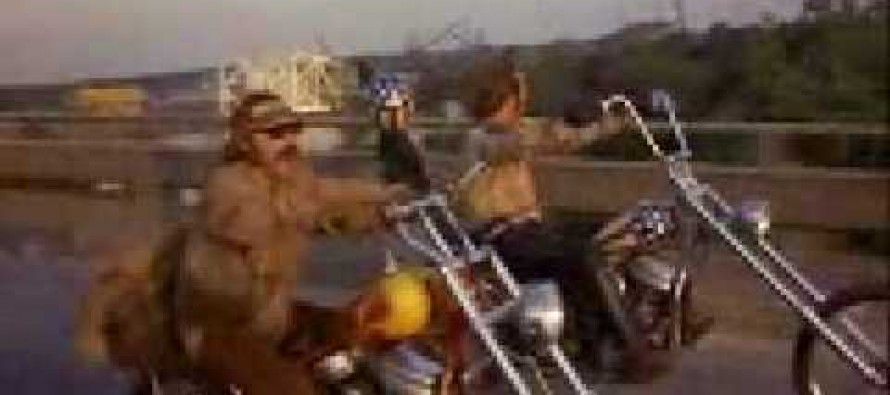 June 12, 2012
By John Seiler
Cue the great Byrds song, "I Wasn't Born to Follow" from one of my favorite movies, "Easy Rider":
I bring that up because The New York Times' featured "conservative," David Brooks, whom I knew briefly in Washington, D.C. back in 1987, writes a column today entitled, "The Follower Problem."
Brooks is upset that we get crummy leaders because we're not good followers. Brooks:
"Maybe before we can build great monuments to leaders we have to relearn the art of following. Democratic followership is also built on a series of paradoxes: that we are all created equal but that we also elevate those who are extraordinary; that we choose our leaders but also have to defer to them and trust their discretion; that we're proud individuals but only really thrive as a group, organized and led by just authority.
"I don't know if America has a leadership problem; it certainly has a followership problem. Vast majorities of Americans don't trust their institutions. That's not mostly because our institutions perform much worse than they did in 1925 and 1955, when they were widely trusted. It's mostly because more people are cynical and like to pretend that they are better than everything else around them. Vanity has more to do with rising distrust than anything else."        
Actually, it's "mostly because" our "institutions" are much bigger and costlier than they were in 1925 and 1955. They also are more remote, with centralized "federal" authority replacing state and local authority almost everywhere.
In 1925, the federal portion of the economy was around 4 percent; now it's 25 percent. The California state government then was around 2 percent of the economy; now it's 6 percent.
In the last 10 years, federal pay, perks and pensions have grown to become twice their equivalents in the private sector. This occurred under a Republican president, George W. Bush, and a Democratic president, Barack Obama. During the same period, Republicans and Democrats also traded back and forth dominating Congress. So it was a bipartisan elevation of federal functionaries to commissar status.
Brooks concludes:
"To have good leaders you have to have good followers — able to recognize just authority, admire it, be grateful for it and emulate it. Those skills are required for good monument building, too."
Well, I'm not following the rotters who "lead" us now. If our "leaders" lead by reducing government back to what it was in 1925, then I'll reconsider.
Until then, my attitude will remain that of Jack Nicholson's character:
---
---
Related Articles
June 16, 2013 By Chris Reed It's time for a tale of comic-book villainy from San Diego Unified, the state's
March 16, 2013 CalWatchdog.com Editors NATIONAL HARBOR, Md. — It's no secret that Republicans in the Golden State have been
In fall 2012, The New York Times shared a pathetic San Diego story with the nation. The piece was headlined