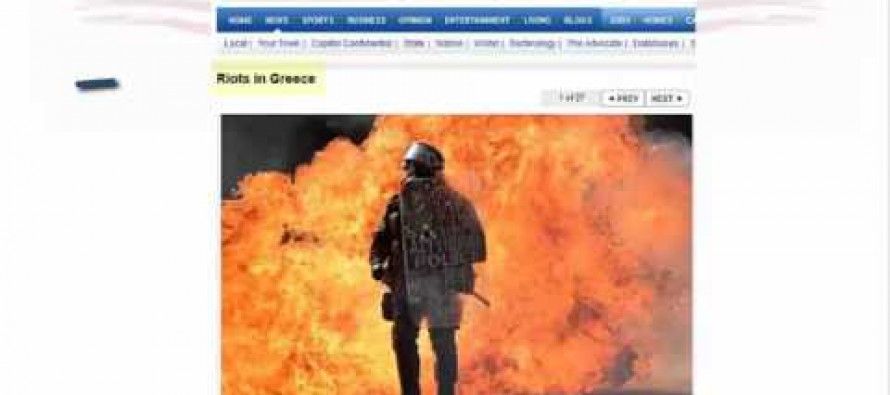 Nov. 5, 2012
Katy Grimes: In a perfect world, the most qualified and sincere candidate would always win. But California is far from the perfect world, which might explain a great deal about the state's diseased political class.
There are many citizen candidates running for statewide offices in this election. It's refreshing to see that normal, everyday citizens are not so disillusioned by California's disheveled state, that they are still willing to stick their necks out and run for office.
Meet Jonathan
Jonathan Zachariou is running for State Assembly District 7 as a Republican, against incumbent Assemblyman Roger Dickinson, D-Sacramento.
Dickinson has been in politics for decades. Zachariou is the senior Pastor of Davis Christian Assembly in Davis, California.
So why is a pastor running for public office? Because he's as disgusted with the professional politicians in Sacramento as the rest of California's voters. And he wants California's economic problems fixed.
When I met with him, Zachariou said that for more than 20 years he has been responsible for running half-million dollar annual budgets. He understands the state's desperate need for fiscal responsibility. "I look for individual responsibility," Zachariou said. "The Capitol is the people's house, but it's a zoo."
After his rally outside at the Capitol on Friday, Zachariou ran into Dickinson at another rally for Proposition 30. He said that he heard Dickinson say that if Proposition 30 passes, the Legislature will fully fund schools. When Zachariou asked what would happen if Prop. 30 doesn't pass, he reported that a Dickinson staff member appeared out of nowhere and said that Assemblyman Dickinson hadn't agreed to talk on the record.
Zachariou said that this was really funny, especially since Dickinson is a public official, and was at a Capitol rally. But he also said that this incident is indicative of the lack of accountability today in California politics.
More than campaign promises…
If elected, Zachariou said that he would demand an audit of the state's spending, as well as entire budget. "We don't have confidence in the Legislature," Zachariou said. "We had a taste of the the abuse with the parks department and the $53 million in hidden funds. All of California almost woke up," he said. "It was so close."
"The last two to three years especially, the Legislature has created more and more new problems for business – existing businesses and in attracting any new businesses to the state,"said  Zachariou. "The Legislature has to stop micromanaging every aspect of the economy."
Zachariou added that because there's been so much tinkering by the Legislature, it's virtually impossible for businesses to thrive in California. "It's completely a legislative problem."
"We need to return things of liberty again," Zachariou said. "We need to be able to dream, create and experiment like Californians."
For more of the glaring differences between Zachariou and Dickinson, look at the Sacramento Bee's voter guide page of their race. If only this was a perfect world…
Zachariou on California and Greece:
---
---
Related Articles
California still is a long way from resolving its pension crisis, in the courts and elsewhere. But here's an important
Nov. 21 By Chris Reed The California media's never-is-heard-a-discouraging word coverage of AB 32 and the recent cap-and-trade auction continues.
Senate Republicans' affordability agenda  Who told the truth at the Senate debate L.A. County supes to stick Big Pharma on syringes Assemblyman