Will the ever-burgeoning NSA spying scandal come back to haunt Jerry Brown and other state leaders when they craft the next budget? Given how much they are counting on capital-gains revenue from executives who cash in their stock holdings in California's currently thriving high-tech industries, you bet.
A 2012 Bloomberg News analysis headlined "The Facebook Effect" laid out the picture:
"The potential for California (STOCA1) to see a tax windfall from a Facebook Inc. public stock offering this year demonstrates how much the state relies on capital-gains taxes, a volatile revenue stream that hampers its credit rating.
"Menlo Park, California-based Facebook, the world's most- used social-networking site, is considering the largest initial public offering for an Internet company on record, a person familiar with the plans said last year. Estimated at $10 billion, the offering would make instant millionaires of company employees and require the state to adjust its revenue forecast to reflect additional capital-gains taxes they'd pay, the state's legislative analyst said yesterday.
"That kind of unanticipated boost shows the boom-and-bust cycle that capital gains taxes often inflict on California's budget. In fact, capital-gains tax revenue as a percentage of the state's general fund plummeted from 12 percent to just 3 percent between 2007 and 2009 as investors pulled away from the stock market, a decline of $9.3 billion, according to state finance department figures."
'I can't imagine foreign buyers trusting American products'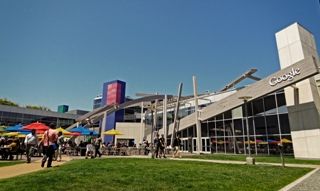 This reliance on capital gains could haunt the Brown administration and the Legislature in short order if the NSA scandal keeps damaging the reputation of Facebook and other California industry giants like Google, Yahoo and Twitter. A Tuesday report on Forbes.com has some context:
"Princeton technologist Ed Felten — who used to be government-employed at the Federal Trade Commission — writes, 'This is going to put U.S. companies at a competitive disadvantage, because people will believe that U.S. companies lack the ability to protect their customers—and people will suspect that U.S. companies may feel compelled to lie to their customers about security.'
"'I can't imagine foreign buyers trusting American products," says security expert Bruce Schneier. 'We have to assume companies have been co-opted, wittingly or unwittingly. If you were a company in Sweden, are you really going to want to buy American products?'
"Earlier this summer, technology analyst Daniel Castro authored a report suggesting that revelations about corporate cooperation with the government through programs like PRISM would take a toll on cloud computing businesses to the tune of $22 to $35 billion over the next three years 'if foreign customers decide the risks of storing data with a U.S. company outweigh the benefits.'"
This backlash is well under way. Facebook, Google and Yahoo are begging the Obama administration to be allowed to reveal the extent of their cooperation with the NSA. Whether or not the White House agrees, the corporate titans are sending a message to the world that things aren't as bad as they may seem. Are they telling the truth? Who knows?
But they know what the perception is. It's why Google is also taking other decisive steps to address its image problem. This is from the weekend Washington Post:
"Google is racing to encrypt the torrents of information that flow among its data centers around the world in a bid to thwart snooping by the NSA and the intelligence agencies of foreign governments, company officials said Friday.
"The move by Google is among the most concrete signs yet that recent revelations about the National Security Agency's sweeping surveillance efforts have provoked significant backlash within an American technology industry that U.S. government officials long courted as a potential partner in spying programs."
Jerry Brown and state lawmakers better wish Google good luck, and Yahoo and Facebook, too. Otherwise, the fallout from the largest spying scandal in world history could buffet state budgets for decades to come.
Maybe this will finally end the inexplicably blithe reaction most Californians have to the fact that their government is spying illegally on millions of Americans with the coerced assistance of the Golden State's tech giants.
---
---
Related Articles
Members of the media's aversion to math — especially to explaining how numbers work when explaining spending decisions in public
If there's a point where railing against public graft slides from informative to merely silly, the Sacramento Bee editorial page
May 7, 2013 By John Seiler The California economy seems to be doing well. Unemployment is down. The governor's May