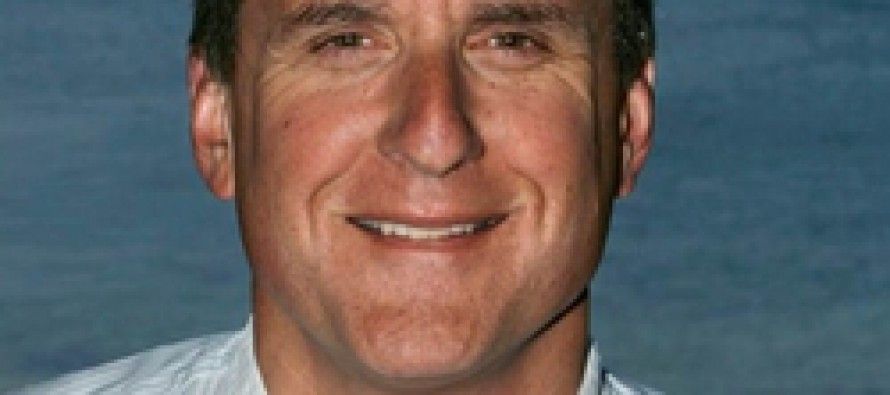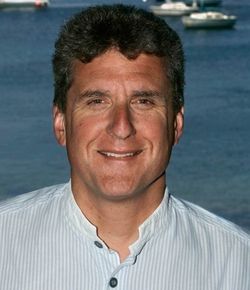 One of the most controversial bills passed this year by the California Legislature was Assembly Bill 711, by Assemblyman Anthony Rendon, D-South Gate. Beginning in 2019, it bans lead bullets for hunting, which proponents claim is to save the California Condor population.
Gov. Jerry Brown signed the bill into law on Oct. 11 but recently a firearms trade association asked the California Attorney General's office to look into a potential conflict of interest.
Mike Sutton, the commissioner of the California Fish and Game Commission, will be implementing the legislation. But he is also the paid director of Audubon California, one of the two sponsors of AB711.
Lawrence Keane, the senior vice president and general counsel of the National Shooting Sports Foundation, last Monday, sent a letter (reproduced below) to California Attorney General Kamala Harris requesting a formal investigation into Sutton's income and activities.
Keane wants a legal determination on whether Sutton has violated, or is in violation of, any state laws or policies respecting his public and private positions.
The best known responsibility of the commission is its general regulatory powers function, according to the commission website.
For our CalWatchdog.com investigation into the matter we contacted California Fish and Game Commission to ask about Sutton's alleged conflicts of interest and requested Sutton's Fair Political Practices Commission Form 700, Statement of Economic Interests reports.
Sutton's Form 700 (shown below) shows he is compensated by Audubon California and the Monterey Bay Aquarium.
Copies obtained of Sutton's FPPC Form 700s (shown below) for 2012 have some added language not typically on such forms: "Disclosure of this source of income is not legally required, but made voluntarily."
In response to that statement on the disclosure form  Keane said "I think it speaks for itself." He added: "This is why we requested the investigation into his income and activities."
The National Audubon Society appointed Sutton as vice president of the Pacific Flyway the same time he was appointed executive director of Audubon California in May 2012.
Sutton's FPPC Form 700 disclosures
Sutton's bio on the California Fish and Game Commission website says:
"President Michael Sutton, of Monterey, was appointed to the Fish and Game Commission on May 3, 2007. … He was reappointed on March 25, 2009 to a six-year term. Sutton currently serves as Executive Director of Audubon California and Vice President, Pacific Flyway with the National Audubon Society.  Previously, he founded the Center for the Future of the Oceans at the Monterey Bay Aquarium in 2004 and served as program officer for the conservation and science program at the David and Lucile Packard Foundation from 1999 to 2004. Prior to that, Sutton worked at the World Wildlife Fund from 1990 to 1999.  He also served as special agent for the U.S. Fish and Wildlife Service from 1984 to 1990. Sutton worked for the National Park Service as a park ranger from 1980 to 1984.
"His term on the Commission expires January 15, 2015."
According to the Form 700 disclosure reports, Sutton currently receives more than $100,000 annual income from the Monterey Bay Aquarium Foundation. He also received a seven-year loan in 2010 of more than $100,000 from the aquarium foundation, with a 3.5 percent interest rate, for a personal residence.
Sutton also received more than $100,000 in income from the National Audubon Society in 2012, and income from the Monterey Bay Aquarium up to $100,000.
Audubon California was one of the sponsors of AB711.
Sutton had a paid summer faculty job at Vermont Law School, for which he was paid up to $10,000, the FPPC Form 700 disclosure report shows.
Questions
After contacting Fish and Game Deputy Director Adrianna Shea about Sutton's alleged conflicts,  Shea  requested the questions were sent to her in an email.
Here are the questions for Shea:
* "Given that Sutton is appointed to Audubon California as its Executive Director, and the Pacific Flyway while also appointed to the Fish and Game Commission, do these conflicts speak for themselves?
* "Audubon California was a chief sponsor of AB711, the bill signed in October to ban lead ammunition. But AB711 requires the Fish and Game Commission, by July 1, 2014, to certify, by regulation, non-lead ammunition.
* "Commissioner Sutton takes income from Audubon California and Audubon, his employer, lobbies state government.
* "Commissioners are prohibited from making or participating in or using positions to influence commission decisions in which the commissioner has a financial interest." 
Shea sent me a copy of a March letter from the FPPC (shown  below), which said,
"It is not reasonably foreseeable that Fish and Game's decision implementing the Ridley-Tree Condor Preservation Act will have any financial effect on the commissioner's employer, the Audubon Society."
While the FPPC letter said Sutton and Audubon claim that the lead ammo ban bills would not affect their funding or fundraising, the Audubon Society continued to send out fundraising emails and post requests on its website for funding during the legislative debate over AB711.
On its website, and in an email request, Audubon said:
"With your help, Audubon is leading the charge to get the lead out from coast to coast:
"Audubon has led a years-long effort to require non-lead ammunition for hunting in California. Just this month the legislature sent a ban bill to the governor's desk, despite unprecedented opposition from the National Rifle Association and other gun rights groups. Audubon and its partners have mustered tremendous support among state lawmakers and countered the avalanche of fear tactics and propaganda from the gun lobby. If you live in California, please ask Gov. Brown to sign the bill."
Lead ammo ban
Discussing the bill and the activities of the Humane Society and Audubon California, with Keane in September he told me the science proves there is not one species impacted by lead ammunition, and the existing lead ban has not had an impact on California condors. "This is just an effort to restrict the use of ammo in states," Keane said.
And according to Keane, the animal rights groups needed the California Legislature to pass the bill in order to pressure other states to do the same.
My Dec. 16, 2013 article, "Condors thriving before new lead ammo ban," provides more background on AB711.
---
---
Related Articles
June 6, 2013 By Chris Reed Last year, the Los Angeles Department of Water and Power imposed an 11 percent
A nerve-wracking negotiation with federal officials has been resolved in favor of the Burning Man festival, saving the organization behind the
When the FBI began its investigation last year into state Sen. Ron Calderon, D-Montebello, one Central Valley Democratic lawmaker wasn't surprised