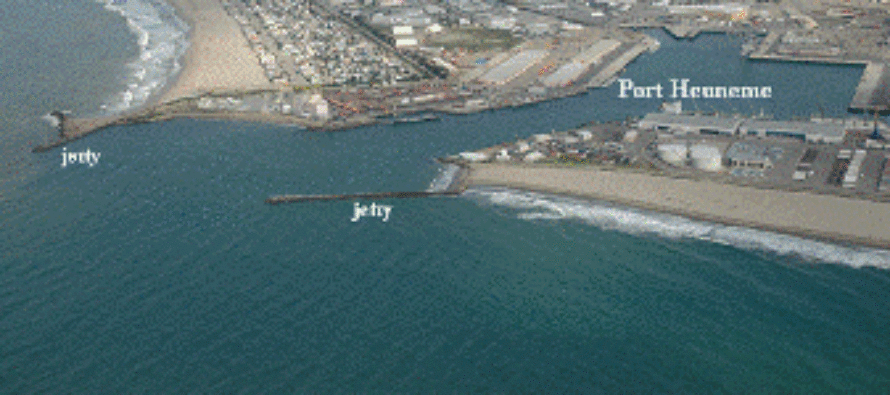 California is home to 11 major ports spanning the 1,000 miles of coast between the North Coast near Oregon, and San Diego County.
California has not fully analyzed the state's current trade system needs, nor are the port facilities fully coordinated, according to Huntington Beach Assemblyman Travis Allen. Yet continuing legislative efforts to introduce policies may not be addressing the actual needs of our trade infrastructure.
AB 337 by Assemblyman Travis Allen, R-Huntington Beach, requires the Governor's Office of Business and Economic Development to evaluate key issues affecting trade and foreign investment as part of the development of previously mandated international trade and investment strategy.
Perhaps even more important, AB 337 would require that Go-Biz international trade strategy include an evaluation of the ports of entry to the state, and their capacity for handling international trade originated in or destined for other states.
According to Allen, AB 337 adds additional criteria for the preparation of the international trade and investment strategy.  The bill will add a comprehensive list of business development needs to be considered in preparing the strategy, according to Allen.
AB 337 would require that the State's International Trade and Investment strategy include a full analysis of the transportation infrastructure and physical capacity to meet the import and export needs of California's ports of entry, including air, ground, and sea.
"Our ports continuously need to adapt to meet the demands of the rapidly evolving global trade marketplace," Allen said Monday in the Assembly when presenting AB 337. "This bill sends the message that the Legislature is committed to strengthening California's economy through one of our strongest and best opportunities for growth and job creation – international trade."
California trade
In 2012, California exported $162 billion in products to more than 220 foreign countries.  Even with severe economic impacts due to the recession, exports continued to increase in nearly every quarter, through 2012.
"California, the second largest exporter of products in the U.S. and the largest receiver of foreign direct investment in the nation, with the upgrading of the Panama Canal and two new broad-based trade agreements being negotiated and implemented (the Trans-Pacific Partnership and the Transatlantic Trade and Investment Agreement), California goods movement infrastructure will face even greater pressure to perform," according to bill analysis.
"We depend on California ports to increase international trade, strengthen our state's economy, and provide good paying jobs," said Allen.  "Increased competition from other states and countries, coupled with the widening of the Panama Canal in 2015 highlight the need to properly assess the steps our state should take to help our ports succeed."
California ports handle approximately 45 percent of all the waterborne containerized cargo coming into the United States. Port activities employ more than 500,000 people in California, more than 2,000,000 nationwide and generate an estimated $7,000,000,000 in state and local taxes annually, according to See California.
Allen added: "Due to the amount of jobs and revenue relying on California's ports, it's imperative that we support this vital component of our international trade strategy."
---
---
Related Articles
Feb. 24, 2013 By Chris Reed Lance Izumi does a great job in the Orange County Register of documenting how
From the Editor: CalWatchdog recently attracted its 199th follower. Since society likes round numbers, we're going to give out free
Katy Grimes: With the horrid news last night that an entire neighborhood in San Bruno exploded, I was reminded that