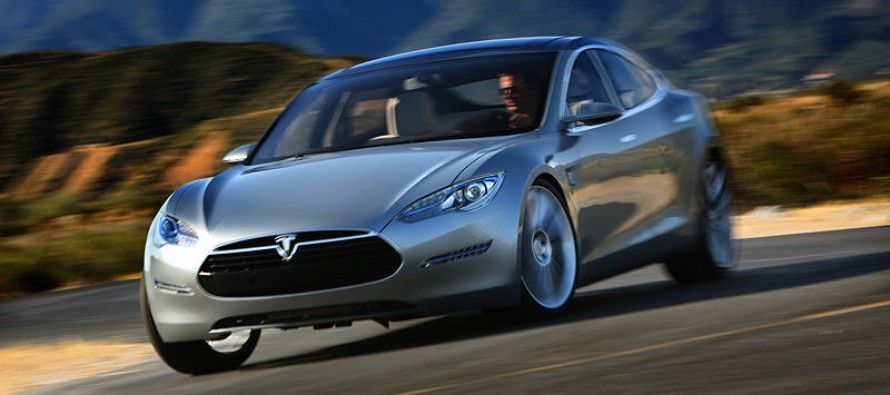 Tesla Motors, the Palo Alto maker of luxury electric cars, is holding its annual stockholder meeting next Tuesday. It will be interesting to see whether CEO Elon Musk announces the two states that will compete in a "bakeoff" to determine where Tesla decides to build its new $5 billion "gigafactory."
In February, the electric car company listed four states as finalists to be the site of the gigafactory, which will generate an estimated 6,500 jobs. Musk passed over his home state of California for Arizona, Nevada, New Mexico and, not surprisingly, business-friendly Texas.
The Brown administration has made a last-ditch effort to get back in the competition. It has suggested Sacramento's Mather Airport business park – the site of a former U.S. Air Force base – as the perfect location for Tesla's new facility, which requires a minimum of 500 acres.
During a chat this month with analysts, Musk said the Golden State's desperate bid to be the site of his company's gigafactory is "sort of improbable."
Not the least because Tesla intends to break ground in June on the first of two separate sites competing in its bakeoff. The state that can get pre-production work completed the fastest gets the $5 billion plant, which will produce lithium-ion batteries.
The winning state will need to have all the necessary permits approved by the time Tesla plans to break ground next month. With the onerous requirements of the California Environmental Protection Act (CEQA) and other environmental regulations, Tesla would be lucky to break ground by 2017 – when its battery factory is scheduled to open.
At least some California lawmakers think Musk is morally obliged to build his gigafactory in the Golden State.
"The policies of this state helped build Elon Musk's company," Assemblyman Henry Perea, D-Fresno, told the Sacramento Bee. "It is outrageous that he is looking anywhere than California to build his factory."
CA subsidies
Indeed, the California Energy Commission gifted Musk $10 million to pay for machinery purchased for Tesla's Freemont factory. The electric car maker was also exempted from sales and use taxes on $415 million in manufacturing equipment, which saved the company $34.7 million. And Tesla received $625,000 from the state for worker training.
Tesla officials have confirmed the company has had conversations with state officials on the siting of its gigafactory. And it's safe to say Gov. Brown's Office of Business and Economic Development is offering Musk more taxpayer subsidies to reject Arizona, Nevada, New Mexico and Texas in favor of California. 
But Musk himself suggests tax breaks and other incentives are not enough to get him to build his battery plant in the Golden State.
While Brown and his staff have "tried to do everything they can," said Musk, to persuade Tesla to manufacture its electric car batteries here in California, competing states have a "much more streamlined approach" to the permitting process for developments like the Tesla gigafactory.
---
---
Related Articles
Aug. 13, 2012 By Steven Greenhut SACRAMENTO — Few groups of "sinners" are singled out in biblical accounts more than
Is Congressman Darrell Issa really in reelection trouble? Not that long ago, the Vista Republican was on top of the
Drill, baby, drill? In Hermosa Beach on Tuesday, voters instead replied: No, baby, no. On the wave of a big turnout,