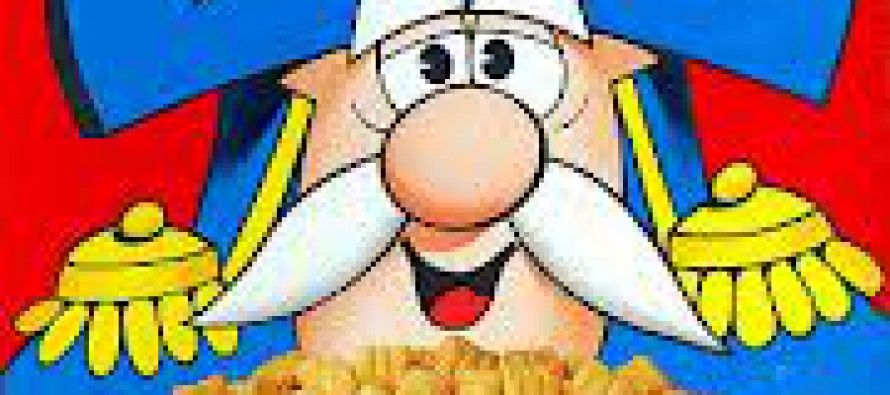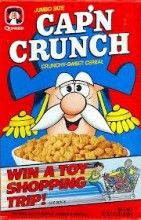 This is Part 1 of a two-part series.
Most people probably know more about Cap'n Crunch cereal than about California's complicated cap-and-trade air emissions regulation program.  But according to a new study, perhaps Cap'n Crunch would be a better name for cap and trade, which "crunches" industrial C02 (carbon dioxide) emissions by requiring large industries to buy pollution allowances or permits.
A new study conducted by economist Charles R. Frank of the liberal-centrist Brookings Institution puts its conclusion in its title: "The Best Path to a Low-Carbon Future is Not Wind or Solar Power."
Frank calculates the net benefit for replacing coal plants with wind, solar, hydro, nuclear and natural gas power.  His findings support the impartial California Legislative Analyst Mark Taylor's conclusion that California's cap-and-trade emissions program is unneeded and can be accomplished by other means.
California's cap-and-trade program was established in 2012 by the California Air Resources Board and conducts  quarterly auctions of greenhouse gas allowances.
No net green benefit from wind and solar
First, Frank says policy incentives are biased in favor of wind and solar power and against hydro, nuclear and modern natural gas power; and that the bias is a very expensive and inefficient way to reduce C02, as shown below. Especially notice Line 5, in red:
Net Benefits of Replacing Baseload Coal and Peak Load Gas Simple Cycle
Line
Item
(a)

Wind

(b)

Solar

(c)
Hydro
(d)

Nuclear

(e)

Nat Gas

1
Value Avoided Emissions per megawatt hour
$106,697
$69,502
$168,394
$405,574
$278,738
2
Megawatt Hours per Year
2,236.9
1,359.6
3,496.5
7,852.8
8,059.2
3
Emissions Benefits/Kilowatt Hours (in cents)
4.77
5.11
4.83
5.16
3.46
4
Net Costs per Kilowatt Hour (in cents)
5.64
18.74
(0.33)
1.04
(3.18)

5

Net Benefits per Kilowatt Hour (in cents)

(0.87)

(13.63)

5.16

4.12

6.64

Megawatt: 1,000 kilowatt hours
Kilowatt Hour: Electricity generated from 1,000 watts for 1-hour; or ten 100-watt light bulbs for one hour

Assumptions:

Cost of carbon $50/metric ton;
Cost of natural gas per BTU =16.5 cents.
Line 5 shows how much the comparative benefit is to replace a coal power plant for wind, solar, hydro, nuclear and natural gas power in cents per kilowatt-hour. Using parentheses means the "benefit" actually is negative.
Thus, switching to solar results in a 13.63-cent increase in costs.
Six solar farms, four wind plants to replace coal power plant

As Frank summarizes:
"The emission benefits of four of the five low-carbon alternatives per kilowatt-hour are roughly the same, about five cents per kilowatt-hour (see line 3). The benefits of wind and solar, minus their additional costs, are negative (line 5, columns a, b). The net benefits of the other three alternatives are positive and substantially higher (line 5, columns c, d, e). Gas combined cycle ranks number one in terms of net benefits while hydro and nuclear rank two and three."
Here's how Frank explains why wind and solar are losers:
"A wind or solar plant operates at full capacity only a fraction of the time, when the wind is blowing or the sun is shining. For example, a typical solar plant in the United States operates at only about 15 percent of full capacity and a wind plant only about 25 percent of full capacity, while a coal plant can operate 90 percent of full capacity on a year-round basis. Thus it takes six solar plants and almost four wind plants to produce the same amount of electricity as a single coal-fired plant."
Cap and trade not needed to reduce pollution
In 2015, the California Air Resources Board will intentionally reduce the amount of allowances sold to meet reduced air pollution goals.  This will increase the price of the allowances sold at auctions. But Frank warns:
"Recent prices in trading systems in California have been around $12. … However, the price of emissions need only be about $12 to $22 per metric ton to tip the longer-term balance in favor of investing in a new gas combined cycle plant than a new coal plant."
In other words, the best way by far to reducing C02 emissions would be to shift to hydro and natural gas power. But hydropower in California  does not count in meeting C02 reduction goals (source: CARB, page 18).
A new study by the U.S. Department of Energy Water Power Program has estimated California has enough untapped potential hydropower resources possibly to double its power generation from that source. And many of its natural gas basins are not associated with oil deposits and can be drilled by conventional methods.
Part 2 of this series will be about cheap, clean or cleaner power imports.
---
---
Related Articles
Elon Musk proposed it years ago. This January, he announced he'd enable teams to test it out on a track
Katy Grimes: Going green is costly, and not as popular as the government would have you believe. Many voters agree,
Katy Grimes: In an interesting twist of irony, the state is now subjected to California Air Resources Board (CARB) rules