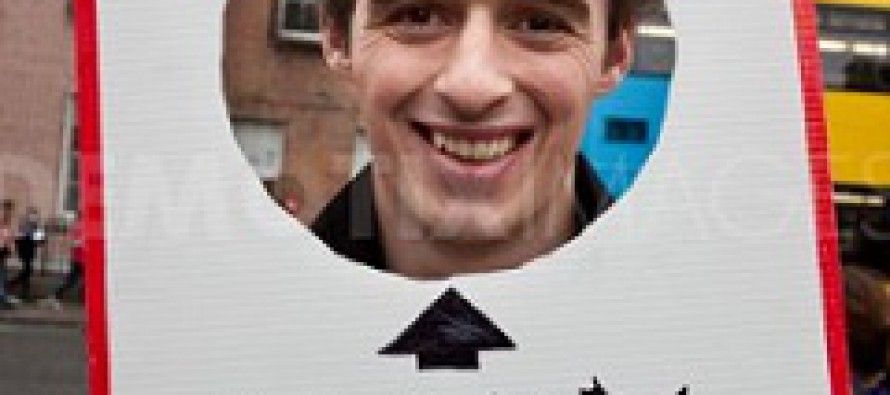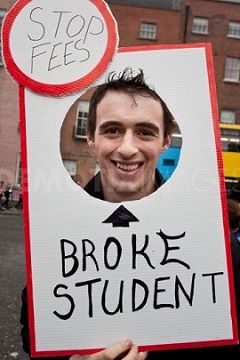 California lawmakers of both parties have long been upset that UC and CSU leaders look to raise tuition as option number one during budget headaches instead of scrutinizing their operating budgets for fat. But for poor students, at least tuition hikes are often offset by tuition waiver programs.
By contrast, I've yet to read of a UC or CSU student fee hike that had such waivers. And even though they've been common for several years now, I've seen few lawmakers complain about them even though they are just as punitive as a tuition hike.
That's finally changing. This is from a recent Sac Bee story about the fee-happy CSU system:
"They're called 'student success fees.'
"Running several hundred dollars per semester, these new charges have cropped up at more than half of the campuses in the California State University system in recent years to generate revenue for initiatives that improve student success and completion rates. The millions in additional funds have paid for hiring faculty, adding course sections and technology upgrades.
"They have also inspired a wave of controversy.
"Critics of the fees say they are a workaround to the tuition freeze implemented in 2012 in exchange for increased state support. … Student success fees have now been introduced at 12 of the 23 CSU campuses since 2011, as the university has turned to raising tuition and other sources of funding to offset budget cuts. Ranging from $162 per year at CSU San Bernardino State to $630 at San Jose State and Cal Poly San Luis Obispo, many of the success fees were implemented through a vote because students wanted to finish their degrees faster."
Lawmakers object — finally — to CSU fee mania
Lawmakers have at last deduced that a fee hike is no less painful than a tuition hike.
"Last week, Senate and Assembly committees proposed giving another $95 million to $100 million to CSU next year, directly challenging Brown's budget priorities. CSU has been asking for the additional funding boost since January, when Brown suggested an increase of $142 million, or 5 percent, for the system in 2014-15.
"But the Legislature's proposed added funding would come on condition of a moratorium that would prohibit CSU campuses from raising or implementing new success fees for at least a year. The Senate proposal would extend the ban for 18 months, while the Assembly recommends requiring a student vote, sunset review process and an annual report on how the money is used.
"'We don't want to saddle our CSU students with further debt,' said Assemblyman Al Muratsuchi, D-Torrance, chairman of the Assembly Budget Subcommittee on Education."
On principle, I don't mind tuition hikes in a tightly run university system. Bills have to be paid. But CSU and UC are not such systems. As such, fee hikes imposed at the campus level amount to an obnoxious surcharge.
---
---
Related Articles
John Seiler: In an address yesterday to the NAACP, Gov. Jerry Brown contrasted his highly tolerant and politically correct self
Monday's "deadline" for signing up for the Affordable Care Act triggered bad headlines for the federal health exchanges, which had
May 17, 2012 By John Seiler Why do young nerds angling to be the next Steve Jobs still flock to