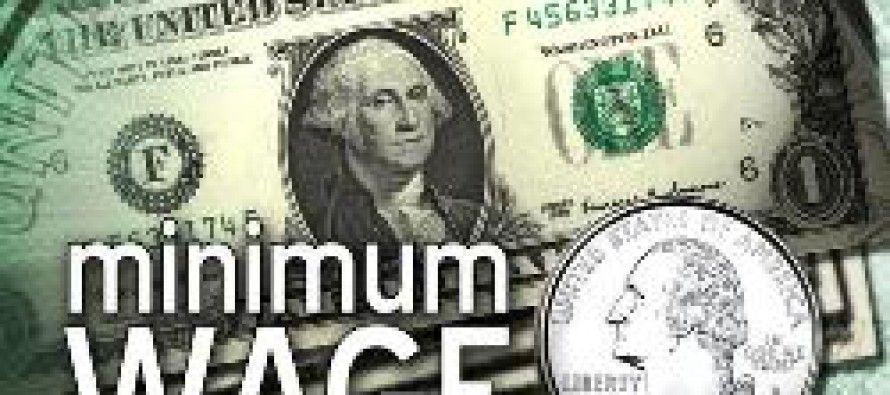 The concerted push for higher minimum wages in California has spread from the East Bay to Los Angeles.
On the heels of a recently approved $15 minimum wage in Seattle, advocates for dramatically increased hourly wages sensed an opportunity to select a fresh target. That's where L.A. comes in. Organizations including the Los Angeles Workers Assembly and Peoples Power Assemblies have begun drafting a measure that would put a $15 wage on November's city ballot.
Activists' experience in Seattle suggests that once a city votes in a mandatory wage boost, reversing the policy can be an extreme challenge. That even appears to be true during the time before increased wages are implemented. A business-led effort to repeal that city's wage ordinance called Forward Seattle has run aground, failing to collect enough signatures to put a repeal plan before voters. That marks an end to organized opposition to the increase in wages, which takes effect gradually until topping out in 2017.
Hotel politics — and union gamesmanship?
Activists in L.A. had already singled out hotel workers for a planned hike in wages, almost doubling the rate to $15.37 an hour. Industry and business organizations reacted predictably. Lynn Mohrfeld, president and CEO of the California Hotel Association, observed that the scheme would only affect non-union hotels — stoking speculation that unions hoped businesses would encourage unionization to avoid the sudden leap in costs.
Mayor Eric Garcetti, who had been cagey about singling out hotels when his primary opponent Wendy Greuel called it a "living wage," now supports the idea. Garcetti has said he would sign an ordinance bringing large hotels' minimum wages to $15.37, but is only "reviewing" the current, broader proposal for a blanket $15 wage, according to a spokesman.
One reason activists looked to Los Angeles after Seattle is simple: California has already been successfully targeted for blanket minimum wage hikes. On July 1, Assembly Bill 10 went into effect, raising the state minimum wage to $9 an hour. On the first of the year in 2016, that figure will rise again to $10. Gov. Jerry Brown signed the bill last fall, giving activists a substantial amount of lead time in planning their next move.
L.A. isn't the only city where minimum wage increases are on the march. Just this month, San Diego skipped over voters entirely and opted to raise wages through its City Council. Todd Gloria, the council president, initially wanted to put the matter on the ballot, but ended up deciding to impose it directly on a 6-3 partisan vote, with all Democratic members voting yes and all Republican members voting no. San Diego will hike the minimum wage to $9.75 on the first of the new year, to $10.50 at the start of 2016, and to $11.50 as 2017 rings in. Starting two years later, the minimum wage will rise along with inflation.
Powerful coalition builds in S.F.
Meanwhile, in San Francisco an overwhelming coalition of labor, interest and some business groups succeeded in placing on their city ballot a gradual wage increase to $15 by 2018. Although even San Francisco's Chamber of Commerce has lent its symbolic approval to the measure, restaurateurs and hospitality industry leaders expect the hikes will hit them hard.
Finally, East Bay mayors have recently hatched a plan to coordinate their minimum wage increases. A wage proposal on Oakland's upcoming ballot is poised to trigger a round of hikes that would end up reaching from Richmond to Berkeley to Emeryville and beyond.
Liberals, union leaders and labor activists were disappointed when Congress opposed a national minimum wage hike — a marquee initiative drummed up by high-ranking Democrats to shift attention away from Obamacare's then-humiliating struggles. But the subsequent shift to state and local activism has demonstrated the effectiveness of politics practiced closer to the ground.
With momentum behind them, L.A. organizers have settled on an accelerated timetable for phasing in the hikes. Small businesses and nonprofits would get less than two years to prepare for the increase, while large businesses would be hit immediately.
---
---
Related Articles
SACRAMENTO – A spat between the California Department of Insurance and the advocacy group Consumer Watchdog over a recent news
State Sen. Carol Liu, D-Pasadena, has introduced Senate Bill 172, which "would remove the high school exit examination as a condition
When doctors expressed concerns about legislation to expand the scope of practice for pharmacists, the state's medical professionals all agreed