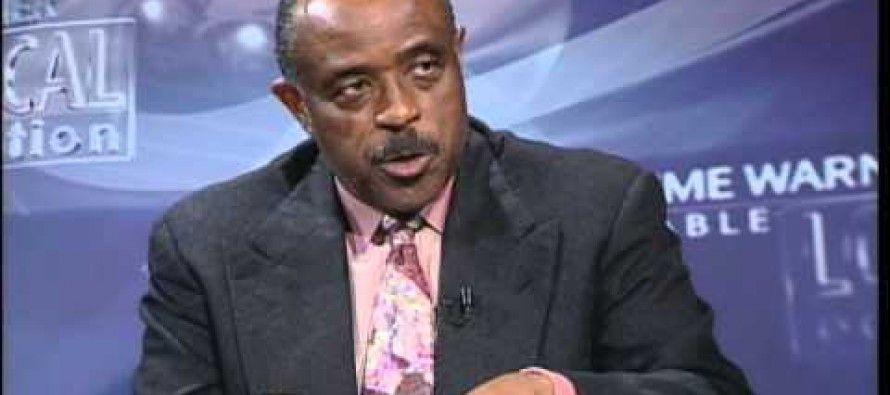 Voters in Senate District 35 will get to vote twice — first in the Nov. 4 general election, then again on Dec. in a special election to fill the seat of former state Sen. Rod Wright, who resigned his seat last month after being convicted of voter fraud and perjury.
The Times reported:
If no candidate wins 50% of the vote plus one, a runoff election will be held Feb. 10.
Three candidates have already emerged for the contest: Assemblyman Isadore Hall III (D-Compton), Assemblyman Steven Bradford (D-Gardena) and perennial runner-up candidate Merv Evans, a Democrat who received 27% of the vote in his last challenge to Bradford.
Currently, the website for SD35 holds just placeholder information:
Constituent Services
Staff are available to assist you with information and services.
When you have an issue with a state agency or need information on state legislation, the office can be of service. Getting your questions answered and problems solved are only two of the ways the office can help. The District Offices can help you find and work though government forms, provide information on legislation, or assist you in dealing with state agencies.
Wright is the only one to resign of the three Democratic state senators indicted this year on corruption charges. According to the Chronicle:
Sen. Leland Yee, a San Francisco Democrat, and Sen. Ron Calderon, a Los Angeles-area Democrat, are facing unrelated federal corruption charges. Like Wright, they were suspended but continue to hold office with full pay, making them of no use to constituents.
The three cases have been casting a shadow across the state Capitol.
The cases also have prevented Democrats from keeping the supermajority they won in the 2012 State senate elections. Although Wright's replacement also will be a Democrat, if the replacement election will be drawn out to Feb. 10, the return to supermajority status might be delayed until then — or even later if the other two corruption cases remain unresolved.
It's also possible Republicans might pick up a couple state Senate seats on Nov. 4, preventing the Democratic supermajority no matter the disposition of the three corruption controversies. Indeed, the election might show that the tainting of Democrats by these three scandals cost them some legislative seats.
---
---
Related Articles
Katy Grimes: Sacramento is living proof that the left hand doesn't know what the other left hand is doing. Forget
Sure as the sun rises every morning, every election cycle Playboy legend Hugh Hefner gives to Loretta Sanchez's congressional races.
Anthony Pignataro: The following is a transcipt of an actual conversation that took place this morning at CalWatchdog's world headquarters