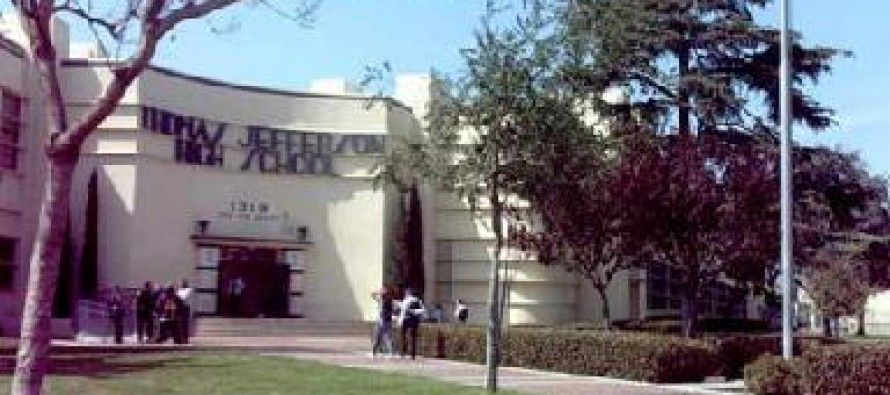 The immense fiasco at 100 percent minority Jefferson High School in Los Angeles underscores the findings of Judge Rolf Treu in the Vergara case that minority students are treated awfully in the L.A. Unified School District.
This is from the latest coverage this week by the Los Angeles Times:
The Los Angeles Board of Education on Tuesday approved a $1.1-million plan to provide a longer school day, additional classes and tutoring to Jefferson High students who lost instructional time as a result of widespread scheduling problems this semester.
Officials also announced that the Los Angeles Unified School District would audit other high schools to find additional students who might have been similarly shortchanged.
An Oct. 3 piece had more details on the nightmare.
Civil rights organizations asked a judge Thursday to order the state Education Department to remedy problems at Jefferson High School in South Los Angeles, where attorneys say some students have languished for nearly eight weeks without the appropriate classes.
The Alameda County Superior Court judge is expected to make a decision Monday.
The request stems from a lawsuit brought earlier this year that alleges the state has ignored its obligation to ensure that all California students receive a minimum level of instruction. Attorneys say the state is primarily abandoning its responsibility to students who are minorities and from low-income families.
The lawsuit, filed by the American Civil Liberties Union, Public Counsel and others, contends the lack of quality learning time for these students is in violation of the state Constitution's equal protection guarantee because the state does not ensure that all students have access to an adequate education.
Last month, hundreds of students at Jefferson walked out of class to protest the scheduling snafu and what they contended was inept management by administrators that had severely interrupted their education.
Some students have been assigned classes they do not need or have already passed, others have multiple free periods, or are given administrative tasks rather than courses with instruction, according to the lawsuit. Others are simply sent home. Some classes have up to 50 students, the lawsuit said.
Same equal-protection argument made in Vergara
The same argument that minority students were not receiving an adequate education was made in the Vergara case. Here's the background.
When Treu wrote that the treatment of minority students "shocked the conscience," that struck some people as a little over the top. If the Jefferson case doesn't "shock the conscience," I don't know what would.
The Jefferson student body is 93 percent Hispanic and 7 percent black. It's in a particularly impoverished area of downtown L.A. The idea that what happened at Jefferson could have happened at a middle-class LAUSD school — many students going nearly two months with little meaningful academic instruction — is ludicrous.
Even after Vergara, the people running Jefferson High didn't think anyone would be paying attention to how they were brutalizing their students. Thankfully, this time at least, they were wrong.
---
---
Related Articles
John Seiler: State senate Republicans continue to be pressed to sell out and vote to put a tax-increase on a
SoCal school district using loophole to pay board members for meetings they didn't attend CA suspends investment accounts with Wells Fargo
Rushing to meet last week's deadline for filing amicus briefs, dozens of local governments and other groups in California have