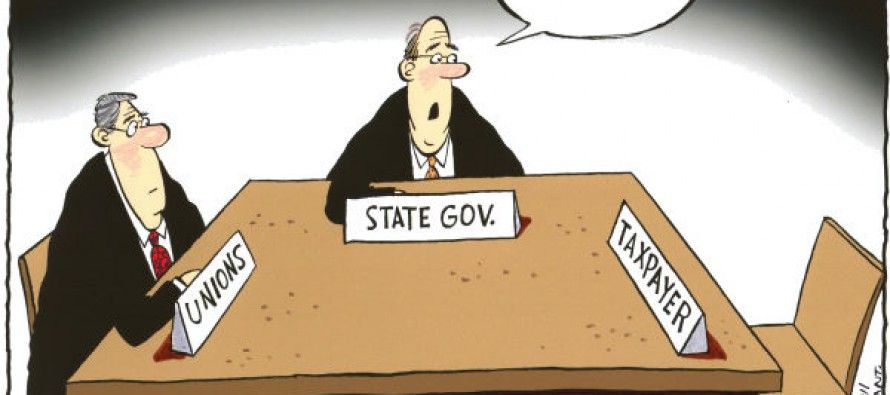 The problem of absurdly high compensation for government workers in California never seems to get better. The latest from the Orange County Register's Watchdog:
Several California firefighters managed to triple their base salaries by working tons of overtime last year, according to competing data on city worker pay released Monday by the state controller and the California Policy Center.
The phenomenon of rocketing overtime, according to the reports, hit its apex in Richmond, where one city firefighter had base pay of $113,892 and overtime of $279,105. His total compensation in 2013, including the value of health and pension benefits: $508,893.
This information comes thanks to outgoing Controller John Chiang's website listing all state compensation, Government Compensation in California. He just was elected the state's treasurer.
Before that site, it would take journalists days or weeks to dig out such information — if they could find it at all. Now anyone can do it with a few mouse clicks.
More absurdly high pay, all funded by taxpayers:
The pattern was repeated statewide to varying degrees, with one local firefighter doubling his base pay with overtime. Huntington Beach Fire Captain Darren Newton had base pay of $110,866, overtime of $127,866 and total compensation (including other pay and benefits) of $361,382.
While Orange County cities have ranked high on best-paid lists in years past – former Buena Park City Manager Rick Warsinski was No. 1 in 2012, with total comp of $545,394 – they failed to crack the Top 60 this year, according to Transparent California.
Laguna Hills City Manager Bruce Channing was No. 1 in the county, with total pay and benefits worth $383,082. That put him at No. 62 statewide, out of nearly 215,000 workers.
The No. 1 spot belonged to Susan Loftus, then-city manager of San Mateo, with total comp of $567,106.
---
---
Related Articles
John Seiler: According to legend, fabled bluesman Robert Johnson made a pact with the devil at a "crossroads" in Mississippi
In an effort to portray a far-reaching bill as a compromise between charter schools and teacher unions, Gov. Gavin Newsom
Steven Greenhut: I just received a press release from Assemblyman Tony Strickland, R-Simi Valley, regarding new legislation that he proposed.