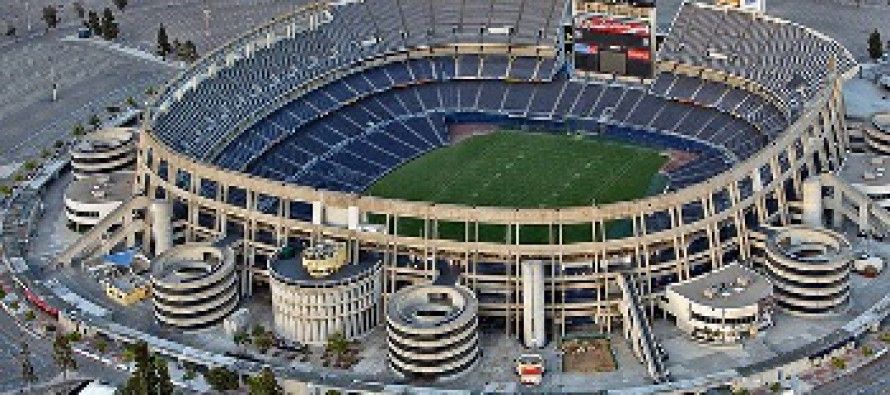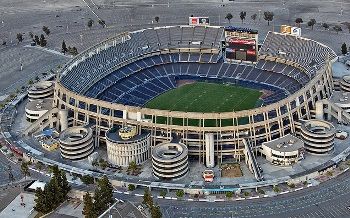 San Diego Mayor Kevin Faulconer's call for another task force to consider how to build the Chargers a new stadium and keep the NFL team from fleeing to a newly plausible Los Angeles stadium prompted an are-you-kidding-me reaction from the team, which has sought a new stadium for a dozen years.
Faulconer's remarks came Wednesday in his first State of the City address. The Republican city councilman became mayor in February 2014 after a special election triggered by the September 2013 resignation of Democrat Bob Filner following a scandal- and peccadillo-filled eight months as mayor.
Beneath the blandness of Faulconer's stadium remarks appeared to be a cold political calculation, local observers believe. There is no larger U.S. city with a GOP mayor than San Diego, and Faulconer wants to maintain that distinction after the November 2016 general election.
Filner defeated Republican Councilman Carl DeMaio 52.5 percent to 47.5 percent in 2012 despite an awful reputation for his personal behavior, a reputation he proceeded to amply confirm when the 20-year congressman moved from the relative anonymity of the House to the spotlight of being mayor of California's second-largest city.
Because of widely reported early returns that showed Faulconer with a 9 percent edge in his special election mayor's race against unseasoned 33-year-old Democratic challenger David Alvarez, there is a state and national perception that he won easily in the eighth-largest U.S. city. But final results showed Faulconer's edge to only be 52.9 percent to 47.1 percent in an election dominated by older, whiter and wealthier voters.
Alvarez might well have won in an election with general election demographics. A Democratic candidate with a longer track record would have been a clear favorite over Faulconer in a race with no incumbents and the turnout seen in November 2012 and expected in November 2016.
This leaves Faulconer with political dynamics which compel him to seek the center ground. The idea of public subsidies for a stadium have been politically poisonous in San Diego since its pension debacle triggered a city fiscal crisis in 2004 and 2005. The idea of providing indirect subsidies, such as giving city-owned properties to the Chargers to develop, has not emerged as an alternative that an elected official or major political leader is ready to champion. (Disclosure: My newspaper's editorial page has advocated this option.)
And so the mayor is likely to keep saying he wants to keep the Chargers from leaving without ever offering the sort of stadium subsidies that are common in U.S. professional sports.
The irony is that more than a few city insiders believe that the Chargers have been playing the same PR-optics game for years. A marginally successful NFL franchise based in Los Angeles would be immensely more valuable than a moderately successful NFL team in San Diego.
The patriarch of the family that owns the Chargers, 91-year-old developer Alex Spanos, has been in poor health for years. Many insiders think his passing would lead to a much quicker exit for the team.
The owners have a year-to-year option to pay to get out of the lease at Qualcomm Stadium in Mission Valley. They announced well before the Feb. 1 deadline that they will be back at the half-century-old stadium this fall.
A dozen years ago, the Spanos family backed a proposal to renovate Qualcomm and redevelop adjacent areas. That possibility was scuttled by the collapse of the real-estate bubble after 2005 and by the 2004 election of a city attorney, Mike Aguirre, who saw the Chargers as unworthy partners of taxpayers.
In recent years, the team has pushed for a team in the downtown area of San Diego, near the popular and well-regarded Petco Park, home of San Diego's major-league baseball team.
Petco opened in 2004. It was partly paid for by taxpayer subsidies approved after the Padres' 1998 World Series appearance.
The Chargers have no such goodwill dividend to draw upon. While their team has had an average to good record for most of this century, fans and the media alike have perceived them as underperformers based on their talent.
---
---
Related Articles
Members of the media's aversion to math — especially to explaining how numbers work when explaining spending decisions in public
Anthony Pignataro: There's a killer story in today's Los Angeles Times that reports how California High-Speed Rail Authority have taken
May 12, 2013 By John Seiler Friday I wrote about federal attempts to ban a 3D gun that you can