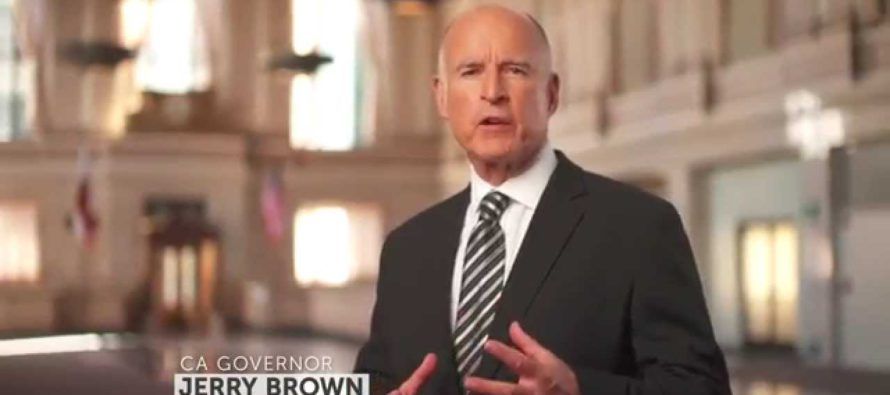 Being close to a one-party state is distorting California politics in unpredictable ways. The latest: According to the Los Angeles Times, Gov. Jerry Brown still holds almost $24 million in his 2014 war chest for governor.
The reason is his Republican opponent last November, Neel Kashkari, wasn't much of a challenge, Brown spent less than $6 million on his re-election campaign, largely for ads backing Proposition 1 and Proposition 2.
That was different from in 2010, when he faced billionaire Meg Whitman, who spent $180 million.
Which means that, in the future if a Democrat for governor faces a Republican in the November election, a similar war chest will be built up, giving the new governor enormous financial clout. The only exception would be if another wealth Republican wanted to blow $180 million — or, perhaps, is a Hollywood celebrity, like Arnold Schwarzenegger.
Brown now will be using his war chest to back statewide initiatives in 2016. So he's going to be courted. And legislators, even those in his party, will be wary of opposing him lest he fund their opponents.
What about if he runs for president? The Federal Elections Commission told me, "No, he can't use that money for a federal campaign. Only for state campaigns."
So if he makes a run at Hillary, he'll be starting from zero.
---
---
Related Articles
A big labor union in the state wrote a bill to defund a non-profit that actually recovers money for workers
8:21 pm, Nov. 6, 2012 By John Seiler The networks are calling the Obama victory, which I've been predicting for
John Seiler: Arnold's on a six-day junket to Asia. He should stay there. He's done enough damage to California. His