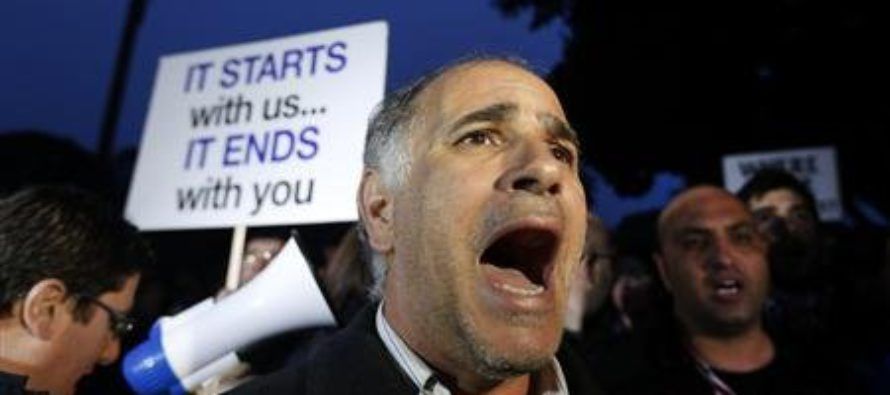 March 28, 2013
By Katy Grimes
Is America headed for a Cyprus-like crash?
These are the headline stories today from the Drudge Report:

'THEY HAVE STOLEN OUR MONEY'...
Cyprus banks reopen, with strict restrictions...
€300 daily withdrawal limit...
No money allowed to leave country...
Russia to ban cash transactions over $10,000...
Security tight as tension runs high...
Stock exchange still closed...
FABER: Not Even Gold Will Save You From What is Coming...
Bitcoins explode...
Will American bank accounts and retirement accounts be next?
When we put our money in the bank, we are technically lending the bank money. Could this happen in the U.S.?
I don't know. I'm not a finance expert.
The Atlantic has a very interesting story about banks and their risky investing. "Some four years after the 2008 financial crisis, public trust in banks is as low as ever. Sophisticated investors describe big banks as "black boxes" that may still be concealing enormous risks—the sort that could again take down the economy. A close investigation of a supposedly conservative bank's financial records uncovers the reason for these fears—and points the way toward urgent reforms," the Atlantic explained.
"A disturbing number of former bankers have recently declared that the banking industry is broken (this newfound clarity typically follows their passage from financial titan to rich retiree)," the Atlantic found. Herbert Allison, the ex-president of Merrill Lynch and former head of the Obama administration's Troubled Asset Relief Program, wrote a scathing e-book about the failures of the large banks, stopping just short of labeling them all vampire squids."
Here is the Atlantic story: Whats' inside America's banks?
Leave your comments and thoughts about this.
---
---
Related Articles
Jan. 8, 2013 By Katy Grimes As the new legislative session began yesterday, there was a quite buzz in the
Nov. 7, 2012 By Chris Reed For years, the California Chamber of Commerce has had a squishy aversion to confrontation
Transparency ballot measure nearly unopposed Outside groups want transportation deal done in lame-duck Senate candidates fight over for-profit colleges, Trump